A Very High Frequency or VHF radio is a must-have in any boat. Available as a hand-held unit or installed in a boat, it transmits and receives signals via an antenna, allowing you to communicate even when there is no mobile reception.
With the best VHF marine radio, it is easy to stay connected while aboard. It is handy in emergency situations and in areas where you cannot use your phone. You can also listen to weather forecasts, which will help to keep you safe and sound when sailing.
The options for a boat VHF radio are plenty, but this does not mean that they are all the same. To narrow down your choices, here are the most important considerations:
Type: A handheld radio is for those who are looking for something portable and affordable. It is also a great choice for recreational users. Meanwhile, fixed panel-mount VHF radios are for commercial applications or those who want more power and better performance, especially in adverse conditions.
Features: From Digital Selective Calling (DSC) to Global Positioning System (GPS), look at the different features of the radio. They might make it more expensive, but the cost is justifiable since they will improve functionality and performance.
Ease of Use: It is a must for the radio to have intuitive operations. The keypad should have a strategic layout for easy accessibility. A large and backlit screen will also make the radio user-friendly.
Read on and learn more about our top picks for the marine VHF radio for boats. We'll walk you through some of the best brands and models, as well as the features that make them impressive.
Top 11 VHF Marine Radio Reviews
1. Cobra MR HH350 FLT Handheld VHF Radio
With its lightweight and compact design, this handheld VHF radio is one of our favorites in the market. It has a sea-friendly floating and submersible body, so I need not worry about damage even if it gets wet.
Among others, one of the incredible features of this floating radio is the noise-canceling microphone. The latter effectively blocks background noise, including the sound of the water and waves, so the person on the other end can't hear me with optimal clarity.
I can use this portable marine radio with confidence, knowing that it can access U.S.A., Canada, and international channels. I can also listen to NOAA weather channels, so I can stay updated on the latest reports to help me stay safe when sailing.
Aside from having access to a wide array of channels, it is also excellent in terms of ease of use. I can instantly access channels 9 and 16 in case of an emergency. Plus, it has a memory scan for easily finding channels even when communication is in progress.
The versatility of the handheld marine radio is also commendable. It offers a selectable power setting, so I can choose from 1, 3, or 6 watts, depending on the output power that is most suitable for a given situation.
More so, it has a backlit display. The LCD shows essential information I need to know about the radio, including the chosen channels. It also shows the current weather conditions, as well as weather alerts.
Heads-up:
Nonetheless, some users may not be happy over how the screen can frequently fog, making the display less visible. Also, the speaker does not seem to be loud, even at full volume. If you want a brighter screen, the Uniden Atlantis 155 is a great option, which offers a user-selectable display.
What We Liked:
Enjoy clearer communications with its noise-canceling microphone
Access both local and international channels easily
A convenient memory scan makes the radio user-friendly
Has selectable power setting for versatility
Sea-friendly floating design
What We Didn't Like:
The screen can be prone to fogging
Speaker can be louder
Bottom Line:
From its noise-canceling microphone to the selectable power output, this is one of the top marine VHF radios that should be on your radar.
2. Uniden ATLANTIS 155 Two-Way VHF Marine Radio
With an IPX7 rating, this two-way VHF radio for offshore fishing and boating is designed to handle even harsh environments. It is built with durability in mind while also being affordable.
One of the first things that you will notice in this model is the generous size of the screen, making it easy to show information you need to know. It has user-selectable colors to ensure maximum visibility. The screen can be white or orange, depending on the time of the day.
Moreover, it has a long battery life. When the battery is full, it can last up to ten hours under normal use. I am also a fan of the battery-saving mode, allowing me to save power. Plus, there is a convenient battery level indicator.
This radio features NOAA channels if you want to know the latest weather updates. It has ten weather channels. It is also worth noting that it can access not only U.S. and Canada channels but also international channels.
The four-level digital squelch is impressive as well. It will eliminate background noise when there is no signal. It acts as a gate. If you set it to maximum, then the radio will only pick up the strongest signals, so it won't be annoying.
To guarantee clear communications, it has a precision-matched antenna that is built-in on the unit. The latter will help the radio to optimize signals, so it can function even in far-off areas when you need it the most.
Heads-up:
Nonetheless, one of the features significantly missing in this handheld radio is Digital Service Calling (DSC). The latter would have allowed private communications while also making it faster to send coordinates to enable faster response in case of an emergency. If you want a radio with such a feature, it is worth looking at Cobra MR F45-D.
What We Liked:
Offers a combination of affordability and durability
User-selectable backlit screen for visibility
Exceptional battery life of up to ten hours
Access to NOAA weather channels to help you stay safe
The four-level squelch gets rid of background noise
What We Didn't Like:
Does not have Digital Selective Calling
Bottom Line:
In sum, this Uniden portable VHF marine radio stands out because of its backlit screen, long battery life, and adjustable squelch while being affordable.
3. Cobra MR F45-D Fixed-Mount VHF Radio
If you would rather have a fixed-mount alternative to handheld VHF radios, this is one option that should be on your list. Like the Uniden Atlantis 155, it also comes with a three-year warranty.
The Digital Selective Calling (DSC) is one of the stand-out features of this radio. The latter allows sending of distress signals by touching a signal button. This way, I can instantly ask for help when necessary, eliminating the need for complicated calls. It is quick to exchange information about my boat's position with nearby stations and sailors.
For versatility, this VHF radio offers a selectable power output. You can choose from 1 or 25 watts, depending on whether you will use it for short or long-range communication. Regardless, the radio will access channels from the United States, Canada, and other countries.
Ease of use is one more reason why this fixed VHF radio should be on your list. The front panel has six push buttons, each with a dedicated function. This is where you can choose the transmitting power and desired channels. It is also where you can quickly find the button for making a distress signal.
It comes with a 2.3-inch display. It is monochrome, but it is bright enough to be seen regardless of the external conditions. The largest number you can see in the display is the channel you are connected to. It also shows the transmission power setting and information about your boat position.
Heads-up:
One of the shortcomings of this fixed-mount radio is that it is not for areas with low temperatures. When it gets too cold, I notice that distortions are more audible.
What We Liked:
Easily send a distress signal with a touch of a button
Selectable power output depending on communication range
Has six dedicated buttons for easy operation
Comes with a three-year warranty
What We Didn't Like:
Prone to problems in areas with low temperatures
Bottom Line:
Wrapping up, this fixed mount VHF marine radio from Cobra is incredible because of its multiple weather channels, selectable output, and easy operation.
4. STANDARD HORIZON HX210 Marine Handheld VHF Radio
With an IPX7 waterproof rating, this compact and affordable handheld VHF radio is another commendable product you might want to add to your list.
Feature-wise, one of the most commendable is the emergency strobe light, which immediately activates upon contact with water. This is one thing that can help you stay safe. It also makes it easy to find the radio when it drops in the water. Plus, it has SOS and flash lighting modes.
The manufacturer is confident that this radio will withstand the test of time. With such, they are offering a three-year warranty. This is similar to the other top-rated products in this review, such as the Cobra MR F45-D and Uniden Atlantis 155.
You won't be bored aboard your boat when you have this radio. It has a built-in FM radio, so you can listen to your favorite music. It will receive signals within the range of 76 to 108 MHz. To add, you can access international channels, as well as channel 16, which is the distress channel.
The construction of the radio is also worth highlighting. It is compact and ergonomic, so it is easy and comfortable to hold, even for a long time. The rugged case is also a plus, protecting the radio against damage. Additionally, it has a 1,850-mAh lithium-ion battery, which can deliver an average life of 15 hours under normal use.
Heads-up:
While it is great overall, some might not like how it does not come with a GPS receiver. If you are looking for one with such functionality from the same manufacturer, you might want to consider Standard Horizon HX890, which comes with a built-in 66-channel GPS receiver.
What We Liked:
Has several lighting modes
Comes with built-in FM broadcast
The ergonomic design makes it easy to grip
Includes a three-year warranty
Powerful battery with a run-time of up to 15 hours
What We Didn't Like:
Does not come with a GPS receiver
Bottom Line:
From the ergonomic and waterproof design to the long-lasting battery, this is one of the most incredible handheld VHF marine radios on this list.
5. ICOM M330-11 VHF Radio
Would you rather have a VHF radio fixed on your boat instead of a portable one? If that is the case, then you will love this product from ICOM.
With an adjustable power from 1 to 25 watts and a waterproof rating of IPX7, it is one of the most capable marine radios in this review. Even in the most demanding situations, this radio makes it easy for you to stay connected.
The GPS capability is one of the features I love the most in this radio. It even comes with a puck antenna that improves the accuracy of the GPS receiver. It will provide useful information, including speed and location.
Looking at the unit, one of the first things you will notice is the speaker on the left side. Compared to its predecessor, it has an improved design, allowing it to deliver clear and dynamic sound. It is distortion-free, even when you are listening at full volume.
Meanwhile, in the center of the front panel, you will find a backlit full-dot matrix screen. It is clear whether it is day or night. The generous size also means that the information will be easy to read.
Next to the digital display is a directional keypad. You can use it for changing channels and navigating the screen menu. They are made of soft keys, enabling smooth operation.
Heads-up:
If you are on a budget, this VHF marine radio with GPS is not for you. I suggest you go for a simple hand-held radio instead, such as the Uniden Atlantis 155.
What We Liked:
Adjustable power at a maximum of 25 watts
Has GPS capability to monitor location and speed
Good speaker design for audio clarity
Intuitive operation with the smooth buttons
What We Didn't Like:
Not for people on a budget
Bottom Line:
In sum, this ICOM VHF marine radio system is praise-worthy because of its clear sound, GPS functionality, and intuitive operation.
6. Uniden UM385BK Fixed-Mount Marine VHF Radio
Stay safe at sea with this fixed-mount radio from Uniden. From transmitting your location to communicating to other sailors, this is one product that you will love.
Like many of the top-rated options in this review, such as the Uniden Atlantis 155, this model also features Digital Selective Calling. It will not only send you a distress signal in an instant, but you can also send and request positions quickly.
I also love how it offers the option to customize channels. This way, I can assign a specific name, so it is easy to determine which I am connected to. Speaking of channels, it also has a memory scan, which allows it to remember the previous settings.
Another good technology in this radio is SAME or Specific Area Message Encoding. I can receive information based on my specific location, so I will stay informed if there is any weather disturbance that can put me at risk.
More so, it comes with a rugged mic, which fits comfortably in my palm. It is ergonomic and easy to use, even with just one hand while my other hand is steering the boat. It is also designed in such a way that it will help transmit clear audio.
Heads-up:
With the IPX4, it can resist water splashes in all directions. For some people, such water protection is minimal. If you want a waterproof alternative, then you might want to consider the ICOM M330-11 instead.
What We Liked:
Easy to send a distress signal, as well as position
Customize channel names for your reference
Rugged handheld mic with an ergonomic design
Memory scan for easy access to previously used or programmed channels
What We Didn't Like:
Water protection is minimal
Bottom Line:
Marine communication is easy when you have this Uniden marine band radio, allowing easy distress signals and channel name customization.
7. STANDARD HORIZON HX890NB VHF Radio
A high-end floating radio, the first thing that you will notice is its price. It is expensive, but the cost is justifiable. If you are looking for a cheaper alternative from the same manufacturer, you might want to look at Standard Horizon HX210.
Among others, it stands out because of its ease of operation. Even if you are a novice, it is effortless to figure out how to use the radio. The keypad has an intuitive layout. It also comes with a full-dot matrix screen for easy monitoring, such as the chosen channels. The display mode is selectable, which optimizes visibility whether it is day or night.
An innovative feature of this radio is the Group Monitor using Digital Selective Calling, which you won't find in most of the handheld VHF marine radios in this list. The latter will let you pre-select up to nine vessels and track their position continuously. Through this feature, you can also quickly send a distress signal when necessary.
This radio is vital for your survival at sea. It has an emergency strobe light that activates as soon as it is in the water. This will make you more visible when you need to be rescued. You can reconfigure the strobe in different modes.
Determining your position is possible with the 66-channel GPS receiver that comes built-in in this unit. It has high sensitivity to enhance its accuracy. This will make it easy to share your current position with other users.
Heads-up:
One of the drawbacks of this radio is that it can be too bulky. This might make it difficult to hold. If you prefer something easier to grip, you might be better off with fixed-mount radios, such as the Icom M330-11.
What We Liked:
Easy operation with an intuitive keypad and large screen
Has an emergency strobe light that immediately activates in the water
Allows continuous monitoring of up to nine vessels
Includes a 66-channel GPS receiver
What We Didn't Like:
Can be too bulky to use with one hand
Bottom Line:
From its GPS compatibility to the ability to monitor up to nine vessels at a time, this is another marine VHF radio that is sure to amaze its users.
8. ICOM IC-M73 01 Handheld VHF Marine Radio
With its slim design, this portable device is easy to bring on your sea journeys. It is compact and lightweight, which will contribute to your comfort during long conversations.
Despite being a small VHF radio, it packs a plethora of innovative features. You will find various technologies that ensure optimal audio quality. For instance, with Aqua Quake, the radio minimizes the degradation of audio as a result of having waterlogged in the speaker.
Speaking of audio quality, it has a bridge-tied load amplifier, which is responsible for doubling the sound output. Plus, it has an internal speaker that delivers an output of up to 700 mW, making it powerful. It also has active noise cancellation.
Its high-intensity LCD makes it easy to monitor the information you need to know about the radio. Day or night, the screen is highly visible. It also has a wide viewing angle, so you can see the characters in different positions.
The 2000 mAh battery is one more thing that makes this radio excellent. It has a high-capacity lithium-ion battery that can deliver a runtime of up to 16 hours when it is fully charged. I also like its four-level indicator to easily monitor how much juice remains. It even has a power-save function, which will make it more efficient.
Heads-up:
If there is one problem with this radio, however, it would be that it is prone to experiencing delays when initiating a transmission. This might make it difficult to send and receive quick messages.
What We Liked:
Has a slim design that makes it easy to grip
Exceptional audio clarity even in challenging environments
Powerful 2000 mAh battery with 16-hour runtime
The bright LCD is easy to view from different angles
What We Didn't Like:
Prone to having delays in the initiation of transmission
Bottom Line:
It might be small, but this waterproof radio does not disappoint in terms of performance, especially with its audio quality and powerful battery.
9. Uniden MHS335BT VHF Marine Radio
This is the third small VHF radio from Uniden on this list, proving that the manufacturer is one of the most trusted names in the market.
It has a plethora of high-end features that differentiate it from others on this list. You can connect it to a smartphone through Bluetooth. You can use your phone to text other radios that are capable of receiving text messages.
Plus, it has an integrated GPS receiver. This will enable waypoint navigation while also making it easy for others to locate your boat in case you send a distress signal. It also helps that it has automatic plotting to easily locate your position.
Like many handheld VHF marine radios in this review, it has a floating design. It also has a waterproof rating of IPX8, so it is submersible in water for up to 30 minutes without sustaining damage. Plus, its strobe lights can activate in the water, which makes it easy for you to be rescued in distress.
It is also worth highlighting that this radio has the biggest screen in its class. From checking the battery to monitoring channels, the display shows all the things you need to know. It will also show the coordinates of your location, as well as the time and date.
Heads-up:
While it is great overall, one problem is the underwhelming battery life. While the manufacturer claims it is rated up to 12 hours, it is often shorter in real-world use. For better battery life, ICOM IC-M73 01 is a great alternative.
What We Liked:
Allows Bluetooth and smartphone connectivity
Advanced GPS to accurately determine your position
Floating and waterproof design
Has a large screen for easy monitoring of crucial information
Bottom Line:
To conclude, this handheld VHF marine radio has modern features for superior functionality, such as Bluetooth connectivity, a large screen, and integrated GPS.
10.  STANDARD HORIZON GX1400 Eclipse Fixed Mount VHF Radio
This fixed-mount radio offers 25 watts of power at an unbeatable price. While there are cheaper alternatives, such as the Uniden Atlantis 155, the GX1400 from Standard Horizon is worth every dollar because of its rugged design and superior performance.
The first thing you will notice in this model is the high-resolution screen. Its dot-matrix screen has a bright backlight to create an excellent contrast. Whether day or night, I can see the information it shows.
It has an E2O or Easy to Operate menu system, which makes it intuitive to use. You can access all functions without going through a series of steps. The buttons are carefully laid out for effortless programming. The keys are also soft, which makes them a snap to press.
With an IPX8 waterproof rating, it is submersible in the water. It can submerge up to 1.5 meters for up to 30 minutes, and I do not have to worry about damage to the internal components.
This marine VHF radio is also praise-worthy because of its three-year warranty. Under normal use, if the unit experiences water damage and similar problems, the manufacturer will replace or repair it for free.
Heads-up:
Before buying this VHF marine radio, take note that it requires hard wiring to a battery. This makes the installation complicated. If you are not a fan of such, you are better off with a handheld marine radio instead, such as the Uniden MHS335BT.
What We Liked:
Bright and high-contrast backlit display for visibility
The effortless operation even for novices
Durable and waterproof construction
Hassle-free three year warranty
What We Didn't Like:
Needs direct hardwiring to a battery
Bottom Line:
Wrapping up, this VHF radio features a large backlit screen, waterproof construction, and intuitive operation.
11.  STANDARD HORIZON GX1300W VHF Radio
With a rear end measuring less than six inches, this is a compact radio that you can install in any flush mount. More than being small, it is also lightweight. Plus, it is durable. It has a waterproof rating of IPX8, which means that it is submersible at a depth of 1.5 meters for half an hour.
The microphone has an ergonomic design, so it is easy to grip when talking to someone. Even better, it features a Clear Voice Noise Reduction Technology. This will eliminate background noises from the engine and wind.
It has Digital Selective Calling (DSC), a common feature in other top-rated options on this list. The latter allows making a call semi-automatically, which is handy when making distress signals. With a GPS receiver connected, you can instantly send your position for quicker rescue when needed.
You can do more than just talk to another person using this radio. It also connects to NOAA channels, so you will receive weather alerts. You will instantly hear a loud beep when there is an expected disturbance, so you can prepare accordingly.
Heads-up:
The biggest shortcoming of this product, however, is that it does not include a built-in GPS. You will need an external device to support accurate position identification. If you would rather have one that has built-in GPS support, Standard Horizon HX90 can be a good alternative.
What We Liked:
Durable construction with IPX8 waterproof rating
Noise reduction technology ensures voice clarity
Has DSC for quick distress calls and identification of current position
Receive instant weather alerts through NOAA channels
What We Didn't Like:
Does not come with a built-in GPS
Bottom Line:
From its ability to reduce noise for clearer calls to DSC support for making instant distress calls, this VHF radio is another option you should not miss.
What to Look for When Buying VHF Marine Radio
With the long list of alternatives for the top VHF marine radios, deciding what to buy is not easy. To help you make a well-informed decision, below are some of the most important considerations.
One of the first things you will decide on is the type of VHF marine radio. If you are looking for something compact, lightweight, and portable, then you cannot go wrong with a handheld unit. It is also a good thing that it has its own battery source. Meanwhile, if you need more advanced features, you will often find them in fixed panel mount radios, which can deliver more power at up to 25 watts.
The more features VHF handheld radios have, the more expensive they are. Nonetheless, they will be worth every dollar. Below are some of the features to look for:
DSC: Digital Selective Calling allows the digital transfer of information, instead of just by voice. This makes it possible to send instant distress signals.
GPS: With a GPS, it is easy to determine your current location, as well as the position of the other boats.
AIS: A marine VHF radio with AIS (Automatic Identification System) is more common in radios for commercial use. It provides an overview of hazards on your route.
Bluetooth: High-end VHF radios will have Bluetooth connectivity, which will allow you to connect them to a smartphone.
It is frustrating if the radio is complicated to operate. Read online reviews and ask around to determine how easy it is to use the VHF radio. An intuitive layout is a must. The keypad should be easily accessible. It is also good to have a large backlit screen, making monitoring easy.
If you buy a handheld ship to shore radio, the battery is a crucial consideration. Most are made of lithium-ion. Look at the battery life. Most will range from 12 to 16 hours. Meanwhile, fixed-mount radios need to be hard-wired to an external battery instead of having built-in oneson the unit.
The power of the radio is expressed in watts and is directly related to its performance. Among others, it will impact the transmission range. The more powerful a radio is, the longer its range, which will let you access more channels even when you are far. You can also find radios with selectable power output, depending on whether you will use them for short or long-distance communication.
Can I Use a VHF Marine Radio Without a License?
In the United States, most recreational boaters will not need a license to use VHF marine radios. Nonetheless, there are some exceptions to the rule, especially when you are traveling international voyages or using the radio for commercial operations.
What is the Range of a VHF Marine Radio?
The specific range will differ depending on the brand and model of the VHF radio that you are using. In most cases, the cheaper ones have a more limited range. It will also depend on the technical specifications of the radio, such as wattage. On average, a 25-watt marine VHF radio will transmit up to 60 nautical miles.
What VHF Channel Do Fishermen Use?
Fishermen who are aboard commercial shipping liens will use different channels for communication. One of the most common is Channel 13, especially for confirming their passage. Channel 16, on the other hand, is designated by the Federal Communications Commission as the national frequency for distress and safety.
Conclusion
Go on a sailing adventure with peace of mind. Enjoy a fishing trip while staying connected, even without mobile reception. The best VHF marine radio will make such possible, including the products mentioned above. Whether you are looking for a fixed-mount or handheld unit, the options reviewed in this article will guarantee superior performance and incredible functionality.
Also, if you are looking for other two-way radios, please visit our category which includes many topics about reviews and tricks, a featured article like the most trusted GMRS radio.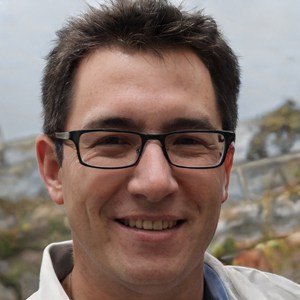 Hi, I am Amaro Frank – the Wind Up Radio's content editor and writer. Working with Adam is so much fun, as his stories and experiences enrich my knowledge about radio communications and radio accessories. My main tasks in Wind Up Radio are building content and generating great articles on different topics around radio accessories.