The best radio for Jeep Wrangler is an easy, affordable, and effective upgrade for better on-road entertainment. Gone were the days when radios were boring and basic. Today, they have many modern features, including Bluetooth connectivity and touchscreen functionality, among other things.
Good aftermarket radio does not only elevate entertainment but also improves aesthetics. Many have a seamless design that can make your dashboard more elegant. It must be a combination of both form and function.
With too many radios for jeep wranglers, it isn't easy making the right choice. Below are some of the most important considerations:
Compatibility: Start by checking your Jeep Wrangler, specifically the model and the year it was built. This way, you can choose the right radio, which must be compatible with the size of the original unit. Otherwise, you will end up wasting your money.
Ease of Use: From installation to operation, pick a user-friendly radio. It must have comprehensive instructions, so you can quickly complete the assembly. Plus, there should be a seamless interface that will allow you to quickly navigate its many functions.
Functions: The more functions there are, the more expensive the radio is. Nonetheless, it is also more useful. Some of the best functions include GPS navigation, backup camera connectivity, full-color touch display, and USB port, among others.
If you are looking for the best Jeep replacement radios, I got you covered. This "Buying Guide" lists down some of the top products available on the market, as well as some of their pros and cons.
Top 1
PIONEER MVH-G21BT

| | |
| --- | --- |
| Dimensions | 11 x 6 x 10 inches |
| Connectivity Technology | Bluetooth, Auxiliary, USB |
| Sound quality | 5/5 |
Top 2
Kenwood KDC-BT23

| | |
| --- | --- |
| Dimensions | 6.22 x 7.17 x 2.09 inches |
| Connectivity Technology | Bluetooth, Auxiliary, USB |
| Sound quality | 4.5/5 |
Top 3
STINGER STH10JK

| | |
| --- | --- |
| Dimensions | 9.73 x 1.4 x 7.11 inches |
| Connectivity Technology | Bluetooth, HDMI |
| Sound quality | 4.7/5 |
Best Radio for Jeep Wrangler Reviews
1. PIONEER MVH-G21BT + ALPHA Car Radio
The manufacturer's reputation is already a compelling reason to choose this for a car stereo for Jeep Wrangler. This double-DIN radio also doubles as a media receiver, making it multifunctional.
I enjoy how this radio has many options for connecting an external device. For a wired connection, it has an AUX input. Plus, I can link my device through the USB slot. Meanwhile, I can also hook up my gadget wirelessly using the Bluetooth function.
For rich and customizable audio, this unit comes with a seven-band equalizer. I can see such on the screen, making it easy to figure out the adjustments that I am making. This way, it is easy to customize the sound output.
The 6.2-inch WVGA screen is not the most advanced, but it does the job, especially considering the price of this Jeep radio. It is also touchscreen-capable, making it seamless to control compared to older units with manual buttons.
As a digital media receiver, this product unlocks more functionalities. It allows music streaming straight from a compatible device. I can also make phone calls safely when driving with this radio.
Plus, It is worth noting that the unit comes with a built-in mic. This eliminates the need for the phone to be next to my mouth when I am talking to someone as I drive.
Heads-up:
One issue I had with this radio is the volume. It isn't too loud even if it is on max. Whether I am on a voice call or listening to music, the output is low.
What We Liked:
Seven-band graphic equalizer allows rich audio
Comes with a built-in mic for hands-free phone calls
Has several options for connectivity
Works as a digital media receiver to make it multifunctional
Bottom Line:
To conclude, this radio head unit comes with a basic touchscreen display, offers multiple connectivity options, and has a built-in mic for making hands-free calls.
2. Kenwood KDC-BT23 + ALPHA Car Stereo Receiver
For a simpler and cheaper alternative to the radios above, this model is worth considering. It may not have a fancy touchscreen interface, but that does not mean that it is less functional.
To offer the best audio experience, this Jeep Wrangler stereo kit has a digital time alignment and a 13-band equalizer. With these features, I can perform several tuning enhancements to customize the sound output.
The flexibility of this radio is also impressive. It supports different audio formats, allowing it to play different files, including AAC, WMA, MP3, WAV, and FLAC. It can play music from the AUX or USB.
Even if it does not have a touchscreen display, I like how it has a remote app. With the latter, I can use my smartphone to control the unit wirelessly. This lets me control music playback.
To make the radio more multifunctional, it has Android Rapid Charge. With a maximum output of 1.5A, I can charge a compatible phone quickly.
If you are not yet convinced to buy this Kenwood radio for Jeep Wrangler, you might have a change of mind after knowing that it comes with free Alpha earbuds for private listening.
Heads-up:
At its price point, it isn't surprising that it has no state-of-the-art functions. It has no GPS navigation, screen mirroring, and camera output, among other features that you will often find in models with a large digital radio screen.
What We Liked:
A great pick for people on a budget
The digital time alignment and equalizer allows audio customization
Allows playback of music with different formats
Has a built-in function for rapid charging of Android phones
Bottom Line:
While it is a simple and affordable radio, it has remarkable features, such as remote phone control, Android charging, and support for different audio files.
3. STINGER STH10JK Car Radio
It is a high-end alternative for the best aftermarket radio for Jeep Wrangler. Therefore, it has almost anything that you will need for a stereo. With the stunning display, multiple connectivity options, and user-friendly interface, I am not surprised that many buyers love it.
One of the highlights of this infotainment system is the ten-inch digital capacitive touchscreen display. It has a resolution of 1024 x 600 HD and features 16.7 million colors. Regardless of the conditions of the external environment, I can see everything.
Connectivity isn't a problem when you have this radio in your off-road SUV. It offers multiple options for linking to a smartphone, tablet, or any other gadget. It has Bluetooth, which will also let you make hands-free calls. Plus, it has dual USB ports for a wired connection of two phones.
The HDMI input is also great, promising the best entertainment experience. I can connect to external devices and watch videos on the screen. Road trips don't have to be boring when there is always something fun to do!
I also love how it has lots of options for sound customization. It has a 15-band adjustable equalizer with seamless graphics. More so, it has a 6CH RCA and subwoofer control. I also enjoy the time alignment feature, which makes the music more realistic.
To add, this Jeep Wrangler JK (2011-2018 complete stereo replacement kit) has four camera inputs. I have one camera in front, one at the back, and two at the sides. I love how I have no problem connecting all four of them to this radio. The camera automatically activates when I reverse.
Heads-up:
If there's one thing that might make people hesitant in buying this radio, it is the price. This is only for those who are ready to splurge in exchange for state-of-the-art features.
What We Liked:
Large high-definition touchscreen display
Offers HDMI input for the ultimate entertainment
Has customizable settings for sound customization
Connects up to four cameras
What We Didn't Like:
One of the most expensive in this guide
Bottom Line:
Overall, this Jeep Wrangler stereo upgrade has multiple connectivity options, allows customization of music output, and comes with a high-definition display.
4. MCWAUTO JP-XRC/620/A Car Radio
This Android-friendly radio for Jeep Wrangler is preloaded with North American maps, comes with a small but bright display, and offers a seamless interface.
With the 6.2-inch high-definition capacitive display, this is a sophisticated addition to my SUV. It has a resolution of 800 x 480. It is not as high as the others in this list, but the quality is still pretty decent.
I can connect this radio to compatible Android devices. It runs on Android 10.0 Oreo. Plus, it has an octa-core processor, which is reflective of its superior performance. This also makes sure that all applications run smoothly and without lags.
It supports many functions that will make your life on the road easier. For instance, with Bluetooth calling, you can talk to anyone hands-free. This will make you safer as you drive. Furthermore, it also allows you to play music wirelessly.
The Dual-Zone feature is one more reason to love this Jeep Wrangler stereo system. It is perfect for multitasking. While I am using half of the screen for GPS navigation, the other half is for other functions, such as using the radio for playing music.
With the screen mirroring function, I can use my Android or iOS device to stream content. After establishing a connection, the radio's screen shows whatever is on my phone. My passengers can watch movies.
Heads-up:
If there is one con in this product, it is the lack of insulation in the antenna adapter. As a result, I experience a lot of interference when connecting to AM and FM stations.
What We Liked:
Octa-Core processor for powerful performance
Bluetooth connection for hands-free calls and wireless music playback
Dual Zone feature to do two things at a time
Supports screen mirroring for both Android and iOS
What We Didn't Like:
The antenna adapter lacks insulation
Bottom Line:
To recap, this is a great choice for a Jeep Wrangler aftermarket stereo as it has Dual Zone, screen mirroring, a high-definition touchscreen, and Bluetooth.
5. Insane Audio JK2001 Radio
The first thing that most people will notice in this Jeep Wrangler aftermarket navigation system is its price. This should not be a reason to think twice, as it has a long list of cutting-edge features that make it worth your money.
I did not need a mechanic to install this radio. I assembled it on my own and without any difficulty. No need to cut, crimp, and splice wires. With the plug-and-play design, almost anything is ready to be put into its rightful place.
At its price, I expect that this radio will last many years. Luckily, it has a 100% solid-state design. The latter means that it connects everything into one piece. It has no separate components, making it less prone to wear.
The speed and performance are top-notch. It comes with a 1.6 gigahertz octa-core processor. Plus, it has a lightning-fast speed even in the heaviest applications. Everything runs smoothly, contributing to a seamless entertainment experience on the road.
The 6.50-inch touchscreen and high-resolution display offer easy navigation of the radio's functions. It has customizable widgets, so I can personalize the look. I can even add wallpapers and launchers.
I also like how it has onboard diagnostics, which informs me of my car's status and problems instantly. It shows various engine codes for quick identification of any issue and resolves it before it worsens.
Heads-up:
Nonetheless, the Bluetooth connection is quite frustrating. It connects and disconnects without warning.
What We Liked:
Plug-and-play functionality for quick installation
The solid-state build guarantees durability
Has a high-speed processor for smooth and seamless functionality
Comes with on-board diagnostics for easy detection of car problems
What We Didn't Like:
Bluetooth is prone to disconnecting
Bottom Line:
From the onboard diagnostics to the octa-core processor that ensures smooth-running apps, this is an incredible pick for the best stereo for Jeep Wrangler.
6. AWESAFE AS-US-M3Je Car Stereo Radio
Many of you might not have heard of this brand, but that should not be enough to forget about this Jeep Wrangler radio. From its display to its functions, there are many reasons why it is on the top of my list.
It has a 6.2-inch touchscreen display, which adds a hint of elegance to the dashboard. The screen has a resolution of 800 x 480 pixels, ensuring a clear resolution. This way, it is easy to see whether it is day or night.
Another good thing about this radio is that it offers multiple controls. Aside from the physical buttons, it also has Steering Wheel Controls (SWC). Plus, it has Bluetooth connectivity, so you can change music and switch radio functions using your mobile phone. This technology allows users to access multimedia content wirelessly as well.
GPS navigation is another notable feature of this top-notch radio. I can get to my destination faster as it provides me with turn-by-turn directions. Plus, it also informs me about the best and fastest routes to take.
For music lovers, this radio is a beast. It has a built-in preset equalizer that optimizes the audio functionality regardless of the genre. Whether I am listening to pop or rock, the sound quality is second to none.
I can also connect my rear camera to this radio, making it multifunctional. It is a great addition to my Jeep Wrangler for a safe and convenient driving experience. Gone were the days when parking had to be a nightmare.
Heads-up:
However, the biggest issue with this radio is that it pulls a lot of battery juice. It would have been better if it was more efficient without compromising its performance.
What We Liked:
Has an elegant touchscreen display
Controls are accessible via Bluetooth or steering wheel
Preset equalizer allows optimal music playback in different genres
Easy parking with the rear camera compatibility
Bottom Line:
In sum, this Jeep Wrangler touchscreen radio stands out because of its notable display, top-notch sound quality, and multiple functionalities.
7. Hizpo AD81JEEP62001 Car Radio
For those looking for an affordable Jeep radio replacement, it is hard to go wrong with this model. Even if it is economical, it has tons of excellent features.
Running on the Android 10 system and with a quad-core CPU, this radio is preloaded with offline maps, making it useful for GPS navigation. It supports both Waze and Google Maps, making it easier to drive even to unfamiliar destinations.
It is also a great radio for multitasking as it comes with the Dual Zone feature. This means I can use half of the screen as a navigation aid while the other half can stream music.
Like many of the options in this buying guide, this radio has a lot of options for connectivity. The Bluetooth feature allows wireless connectivity and making hands-free phone calls. It also has built-in Wi-Fi. More so, it has an external USB, which is also where I can connect the cameras.
This model is a deviation from boring analog radios. The 6.2-inch LCD has touchscreen functionality. I can choose from eight live wallpapers and 21 regular wallpapers. It even has an option for a DIY design.
Heads-up:
One problem with this radio is that it is prone to static noise, which can be annoying. Good thing, you won't hear that when using other functions.
What We Liked:
The Quad-Core CPU ensures a smooth performance
Dual Zone feature for running two functions
Has different options for both wired and wireless connectivity
Screen supports different live and standard wallpapers
What We Didn't Like:
Prone to radio static noise
Bottom Line:
Wrapping up, this affordable Jeep JK aftermarket radio has Dual Zone, several connectivity options, and a powerful CPU.
8. MekedeTech Android 10.0 Car Stereo
Do not let the brand name discourage you from choosing this product. It isn't from one of the radio manufacturers most of you know, but it does not mean that it has second-rate attributes.
This model comes with a digital sound processor. With the latter, I can tweak the audio output, depending on the overall listening experience that I want. It has four adjustments for the sound effects. More so, the 15-band equalizer offers more configurations.
The built-in GPS is also a plus, allowing effortless navigation even when driving on unfamiliar routes. It is preloaded with tons of maps, and there is no need to upgrade or pay for a subscription.
Another great feature of the unit is Mirror Link. I can connect my iPhone or Android gadget and whatever is on my smartphone's screen will also show up on the display of the radio. It is a function available through both wired and wireless connections.
More so, it offers different ways to control the unit. One of the easiest would be through my phone by connecting it to the radio via Bluetooth. Alternatively, it is also compatible with steering wheel control.
Heads-up:
Pack a lot of patience when it comes to the installation of this unit. It is a bit tricky to assemble, so you might need to work with a mechanic.
What We Liked:
The Digital Sound Processor allows audio tweaks
Has a built-in GPS for easy navigation
Supports phone screen mirroring
Can be controlled through Bluetooth or a steering wheel
What We Didn't Like:
Installation is a bit tricky
Bottom Line:
From the digital sound processor to screen mirroring, this basic but reliable radio is another great option worth considering.
9. PIONEER AVH-1300NEX Car Radio
More than just a Jeep touchscreen radio, it is a multimedia DVD receiver. It packs multiple functionalities in a compact head unit.
This is one of the most tech-advanced from the aftermarket radios in this buying guide. Both Android and Apple users can enjoy its state-of-the-art functions. It works with Apple CarPlay and AppRadio, among other applications.
Among others, I include this model in this list because of its tremendous audio quality. With the built-in automatic equalizer, it is smart enough to adjust the sound output depending on the environment or music genre. It also has high and low pass crossover to adjust the listening experience to your preferences.
Another way by which it offers high-resolution audio is by playing FLAC files without the need for conversion. The in-dash receiver is the first of its kind to offer playback output of such files with CD quality.
I also like how this unit has voice recognition. This is one of the many benefits you can unlock with iDataLink Maestro, a full suite of technologies that take in-vehicle connectivity to another level.
Mixtrax is another innovation that makes it better than most radios. This will allow users to have a non-stop mix of music from the library and add special effects, so you can take the party on the road!
Heads-up:
However, the brightness of the screen can be a problem for some users. It is not easily visible, especially when it is hit by direct sunlight.
What We Liked:
Runs different apps to optimize its functions
The automatic equalizer ensures superb sound
Options for in-vehicle connectivity like voice controls
Has Mixtrax for creating non-stop music with special effects
What We Didn't Like:
Some users find the brightness not enough
Bottom Line:
Made by a reputable brand, this Jeep stereo upgrade has a multifunctional in-dash receiver and offers several options for audio customization.
10. AWESAFE Android 10.0 Car Radio
This 2018 Jeep Wrangler JK radio upgrade has a 6.2-inch touchscreen display and multiple connectivity options. It runs on Android 10 and is compatible even with Apple devices.
With the plug-and-play design, it is a breeze to install. Within a few minutes, the radio is ready to play. It comes with most of the things that I need, and there is also a comprehensive manual, so I know what exactly to do. Once done, it looks like an original equipment manufacturer unit that blends seamlessly with my Wrangler.
The radio comes with an advanced digital sound processor. It has various audio controls so I can tweak the output to match my preference. It ensures the best listening experience regardless of the type of music that the radio plays.
More so, this radio also has reverse camera compatibility. It switches automatically to the back image. Plus, it has a parking assistance feature. Thus, I am no longer scared to park even when there is no one to assist me.
It has a full RCA output, so even my passengers at the back can enjoy next-level car entertainment. I can connect it to other screens so other people can also simultaneously see whatever is on the front screen.
The 6.2-inch screen can split into two, supporting different applications at the same time. While I use half of the screen for navigation, half is for music, radio, and video. Even if two apps are running, I can still clearly see what is on the display.
Heads-up:
Some might find it annoying that it is quite slow, especially when the maps are loading. This is an indication of an inferior processor.
What We Liked:
Easy installation even for a novice
The digital sound processor allows different audio adjustments
Has an RCA output that allows simultaneous playback
Split-screen lets two apps run at the same time
Bottom Line:
With its digital sound processor, split-screen, RCA output, reverse camera compatibility, and plug-and-play functionality, this is another radio for different Jeep models.
11. Factory Radio 638-01769A-D2 Car Radio
For affordable Jeep Wrangler audio, this model should be on your list. It has no fancy features, but it will make a great option if you want simplicity.
It comes with an AUX input, allowing users to play music straight out of a compatible device. I can connect my MP3 player to the unit and listen to songs from an external source. Alternatively, it also comes with a built-in CD player.
The installation is a breeze since I do not need a helping hand. It took only a few minutes before the full assembly of the unit. Plus, it comes with the hardware I need, unlike other radios that require purchasing separate attachments.
My original factory-installed radio had a hard time picking up many frequencies on the road. This model, however, had no issues in receiving all stations. Wherever I am, I always have a clear reception.
Before buying this product, take note that it is a remanufactured OEM unit. Even so, the quality is superb. It has been professionally cleaned and been through stringent tests to ensure the best performance, even if it is not brand-new.
Heads-up:
If there is one drawback, it is the lack of multimedia functionality. It has no support for Android Auto or Apple Music. Plus, I cannot connect cameras or even use GPS navigation.
What We Liked:
Good choice for people who like affordable and simple radios
Easy installation without the need for extra attachments
Comes with an AUX input
Receives all radio stations
What We Didn't Like:
No multimedia functionality
Bottom Line:
To conclude, this simple and remanufactured car radio with AUX is a great option for people who are on a budget.
12. Hizpo JEEP6205 Car Radio
Wrapping up our list is a model that is compatible with a wide array of Jeep Wrangler models from 2007 to 2015. It is also one of the most affordable on our list but still packs impressive features.
The 6.2-inch display makes this a great addition to my car's entertainment system. The user-friendly touchscreen also supports DVD function. This way, we can watch movies while we are on the road without installing another screen.
More so, the built-in radio data system allows access to 30 preset AM and FM stations. The AM frequency range is from 522 to 1,620 kHz. Meanwhile, the FM tuning range is from 87.5 to 108 MHz.
I love how it doubles as a GPS navigator, making it easier to find my way to a chosen destination. It supports both 2D and 3D maps. Additionally, it is available in different languages, including English, Chinese, Spanish, French, and German.
The radio has several connectivity options. It has Bluetooth for playing music, making calls, and accessing my phonebook. More so, if I prefer a wired connection, it also has a USB slot. I can also access content via the TF and map card slots.
Heads-up:
Despite the good things, one issue with this radio is the Bluetooth. It does not connect automatically. It is quite a headache to manually pair my phone every time I need to link it to the radio.
What We Liked:
Comes with a colored touchscreen that supports DVD function
The radio function accesses 30 preset stations
Has a GPS navigator that is available in different languages
Offers both Bluetooth and USB connection
What We Didn't Like:
Bluetooth does not connect automatically
Bottom Line:
Overall, this is an excellent Jeep JK stereo upgrade with its touchscreen display, GPS navigation, DVD support, and multiple connections.
Factors to Consider When Choosing Radio for Jeep Wrangler
With too many stereo systems for Jeep Wrangler, this section looks at some of the most important considerations to narrow down your choices.
Compatibility
Start by looking at the Jeep Wrangler factory radio specs to match with the replacement unit. Look at the dimensions for an assurance that the new stereo will fit. If it is a single-DIN, then the new one should also be a single-DIN. If it is a double-DIN, then the new one must be the same type.
Display
If you are looking for a modern alternative, I suggest that you go for a Jeep Wrangler factory touchscreen radio. It is elegant and user-friendly. More so, it is also good to choose a display that stays bright whether it is day or night. Aside from the resolution, consider the size as well, especially if you intend to use it for watching movies or navigation.
Ease of Use
From installation to operation, choose one that is a breeze to use. It must include the components that you need for assembly, as well as comprehensive instructions. Pick a radio with a seamless interface.
Functions
Especially if you are choosing a high-end unit, consider the different functions. Aside from being a radio, many units also double as a multimedia receiver, CD player, and GPS navigator. In other models, you can also connect multiple cameras.
Connectivity
A good radio offers an array of connectivity options, allowing you to link different devices. It is good to have a USB port, Bluetooth, AUX, and Wi-Fi. With these features, you can connect gadgets to access content through the radio.
Sound Quality
This will depend not just on the speakers but the radio as well. For high-quality Jeep Wrangler stereo sound, choose a unit with an equalizer and other means for customizing the output to match your listening preferences.
The Different Types of Radios for Jeep Wrangler
For older radios, you should go for a single DIN unit. It looks like those traditional cassette players that you will see in old cars. On the other hand, for the newer models, you will often need a double DIN unit, which is larger.
Another way to differentiate radios for Jeep Wrangler would be based on their control. Old radios have manual buttons and knobs. The more modern alternatives, on the other hand, will have elegant touchscreen functionality.
Benefits and Drawbacks of Radios for Jeep Wrangler
On-road entertainment is one of the benefits of a Jeep Wrangler radio. It will let you listen to music and watch movies. Road trips don't have to be boring! It can even connect to a smartphone or play a DVD.
More so, it is also good for GPS navigation. Many will have a large digital-colored screen with preloaded maps. In turn, it will provide comprehensive directions and optimize routes to get to your destination quicker.
Additionally, Jeep Wrangler radios promote safety, especially when making calls. With Bluetooth, you can make calls without holding your phone. Some will even come with a built-in mic for high-quality audio during a phone call.
Nonetheless, there are also some drawbacks, specifically the cost. Plus, the installation can also be tricky, especially if you are not into DIY tasks.
Can You Change the Radio in a Jeep Wrangler
Yes, you can change a Jeep Wrangler's radio. Many aftermarket models are compatible with the original fitment. Depending on the model, you can even install it on your own and without paying a mechanic.
Are Jeep Wrangler Radios Waterproof
While you can find the best radio for Jeep Wrangler, not all of them will have such functionality. If you like riding with the roof open, then I suggest an option for a waterproof model.
Will a JK Radio Fit in a TJ
Yes, a JK radio will fit in a Jeep Wrangler TJ. However, some users note that you might lose some functionalities. This will depend on the specific year or build of the TJ, as well as the type of radio you will have as a replacement.
How to Install a Radio in Jeep Wrangler
Jeep Wrangler aftermarket radio installation can be tricky for someone without experience and technical knowledge. While a detailed guide will require a separate post, the steps below will give you an idea of how to do it.
Start by removing the old head unit. Take off the trim first and loosen all screws and other fitments that keep the unit in place. Pull it out and detach all wires.
Connect the old wires to the new radio. Make sure to plug them in the right places.
Link the power source to the main unit. If your radio has a wiring harness, the connection is automatic.
Push the wire and insert the radio into the unit.
Install the trim and test the radio.
How to Improve Reception in a Jeep Wrangler
For better radio reception, start by getting a high-quality unit. More so, you should also install a top-notch antenna with an adjustable length, which will allow you to reach more frequencies. Check the wires that connect to the antenna, making sure there are no damages. Look for sources of interference, such as objects surrounding the car.
Conclusion
With the best radio for Jeep Wrangler, you can improve the aesthetics of your car's interior while also elevating entertainment on the road. Choose one that offers a combination of both form and function. From having a user-friendly interface to advanced functionalities, consider the things I mentioned in this buying guide.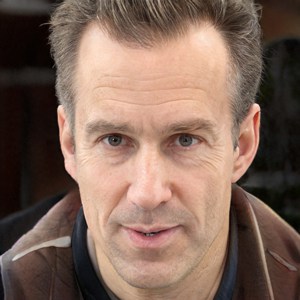 After four years working as a radio mechanic, I know that everything about radio communication is not breezy, even though it greatly benefits us. That is why I set up a website sharing my skills and guides to help non-professional users use their radio headsets, set up their antennas or choose the right products, etc.