Even in this modern age of smartphones, many people still rely on radios for news, entertainment, and emergency warnings. It is more than just a vintage collectible. It can also be used for picking up signals from far-off countries through a hobby known as DXing. If you want to get into the latter, you will need the best radio for AM DXing.
In a nutshell, DXing is all about the transmission of radio signals from distant stations. To do this, you need a highly capable radio with good specs.
With a plethora of options for AM DX radios, deciding what to choose is tricky. Here are some of the most important things:
Reception: The most important is strong and sensitive reception. It helps the radio to pick up signals from far-off places. The reception range can reach as high as 1,710 kHz to reach global signals.
Audio Quality: Listening to the radio can be frustrating, especially when the audio is poor-quality. Look for one that comes with high-quality speakers, ensuring excellent audio output even when you are listening from stations in other countries.
Battery: Most of the DXing radios available today require NiMH or lithium-ion batteries. It is best to choose one that is USB-rechargeable. This will be more economical in the long run. The battery life can be anywhere from 60 to 250 hours.
Are you ready to get started with DXing? Read this short "Buying Guide" and I will share some of the top products that should be on your list.
Top 1
Tecsun PL880

| | |
| --- | --- |
| Dimensions | 7.56 x 1.3 x 4.45 inches |
| Power Source | AC & Battery |
| Hardware Interface | USB, AUX |
Top 2
Sony ICF-SW7600GR

| | |
| --- | --- |
| Dimensions | 7.5 x 1.25 x 4.75 inches |
| Power Source | AC & Battery |
| Hardware Interface | AUX |
Top 3
C.Crane CC2BE

| | |
| --- | --- |
| Dimensions | 4 x 11 x 6.5 inches |
| Power Source | AC & Battery |
| Hardware Interface | AUX |
Best Radio for AM DXing Reviews
1. Tecsun PL880 AM/FM Radio
From its extensive range coverage to selectable bandwidth, there are plenty of reasons why this is an incredible choice for AM radio DXing. It has an AM frequency range of 520 to 1710 kHz.
One of the best things about this medium wave DX radio is the Digital Signal Processing on the HF band. This means that even if there are weak signals, the reception remains strong. Plus, it comes with an external short-wave antenna, increasing the ability of the unit to pick up frequencies.
The sound quality is notable, which is a step-up from the audio of its cheaper competitors. It has a 450-megawatt output. The Class AB power amplifier helps deliver exceptional clarity. Plus, it has treble and bass control, so I can adjust when necessary.
It comes with a convenient backlight, which is useful for nighttime listening. I can see the frequency or the station at which I am listening. There is a knob that lets me control how long the light stays on.
Even the included 18650 rechargeable lithium-ion battery is impressive. It is user-replaceable, which is better than those that are fixed to the unit. When you plug the charger into the radio, it fills the battery continuously.
More than being a radio, this model has other built-in functions, making it a great investment. For instance, it also works as an alarm clock and has a sleep timer. There is also a headphone jack if I prefer private listening.
Heads-up:
However, if there is one issue, it would be the side tabs. They are easily prone to breakage. It has weld lines that make the tabs structurally weak. The plastic component and injection molding can be better.
What We Liked:
Includes an external antenna
Comes with a backlight
Incredible audio with treble and bass control
Has a long-lasting lithium-ion battery
Bottom Line:
From its Digital Signal Processing technology to its long battery life, there are plenty of reasons why this AM/FM MW/SW radio is one of the best.
2. Sony ICF-SW7600GR AM/FM Radio
The solid reputation of the manufacturer is enough reason to include this on my list. This is a small but portable radio that allows users to listen to AM stations around the world.
To start with, this is a noteworthy radio because of the Phase-Locked Loop synthesizer system. It allows tuning simplicity and precision. Five types of tuning methods are available – direct, manual, auto scan, preset, and memory scan.
This radio offers a built-in timer. This way, I can pick the station that I would like to tune to and set the specific time at which I would want to listen to it. It also has a sleep timer, allowing the radio to shut off after 15, 30, 45, or 60 minutes of playtime.
Equipped with a multi-band receiver, it is more than just an AM radio. I can also use it as an FM and for picking up a range of other frequencies. Even better, it has 10-key access for direct tuning, depending on the station I like.
To ensure the best in terms of audio clarity, it has Synchronous Detection Circuitry. It minimizes fading and interference. It also prevents distortion of the output, especially when the AM reception fades.
Heads-up:
My biggest problem with this radio is that it is quite overwhelming to use, especially for newbies. The buttons are all over the place and the interface isn't seamless.
What We Liked:
The tuning process is simple but precise
Comes with a built-in timer
Generates clear audio
Has a multi-band receiver to pick up worldwide frequencies
What We Didn't Like:
Difficult to use for beginners
Bottom Line:
Overall, the Sony ICF-SW7600GR is first-rate radio because of its precise tuning and clear audio, making it easy to tune to global AM stations.
3. C.Crane CC2BE CCRadio-2E AM/FM Radio
Weak signals are a thing of the past. This radio for FM DXing makes it easy to pick up reception even from far-away stations.
Among others, it stands out because of its twin-coil ferrite antenna. It has an adjustable height, allowing it to pick up more signals. It has an innovative technology that instantly boosts the signal to deliver audio clarity.
You will also find several features that will make it user-friendly. For instance, you don't need to manually input the signal band every time you use the unit. Instead, it has five one-touch memory presets for every band. This way, it remembers your favorite settings.
As for the power source, I can plug it in a standard AC cord. Alternatively, I can use four D batteries. With dual power sources, I can use it conveniently even when I am outdoors, such as when camping. It has backup power when electricity is not available. With new batteries, it has an average runtime of up to 250 hours.
It is also worth noting that it has been through an innovative tuning process, specifically for the spoken word. The latter ensures optimal clarity. Not to mention, it has treble and bass controls for customizing the output.
Heads-up:
Nonetheless, take note that it is easy for this radio to pick up static, which affects audio clarity. To prevent this, make sure to position it from any potential interference.
What We Liked:
Equipped with a high-quality antenna for great reception
Long battery life of up to 250 hours
Has one-touch presets for memory
Audio has been tuned specifically for spoken word
Bottom Line:
With an amazing external ferrite antenna, memory presets, and exceptional tuning, this AM radio delivers high-quality audio even if the signals are from afar.
4. Tecsun PL-600 AM/FM/LW SSB Radio
Compared to the products mentioned above, this is more affordable. It is for people who are looking for a cheaper alternative without compromising the overall performance.
Despite being economical, it packs plenty of features that make it stand out. For instance, it has memory tuning that stores over 600 preset stations. It eliminates the need for manual tuning, although there is also an option for the latter if you prefer.
With this radio, I can listen to the audio output in two ways. It has a built-in speaker. Alternatively, it also has a jack where I can plug my earphones. I can also connect with an internal speaker.
As for the batteries, I can use either alkaline or NiMH. Either way, the performance is the same. The menu allows users to choose the specific kind of battery that is on the unit. This feature is important for making sure that it charges internally. It has a 220V AC adapter that plugs into a standard home outlet.
It has a great build quality, which is indicative of being durable. Its structure is unlike other DXing radios within the medium-price range that look flimsy. From the time I held this radio, I knew that it had a tough construction.
Heads-up:
While it is a good radio, there are some problems. I had a hard time staying to a specific frequency. This is unlike others that had no issue maintaining the signal that I dial in.
What We Liked:
A great choice for people on a budget
Has a memory function with more than 600 presets
Offers two modes of listening
Uses both alkaline and NiMH batteries
What We Didn't Like:
It is difficult to stay on the selected frequency
Bottom Line:
In sum, this AM broadcast DX radio is affordable and comes with a high memory preset, which prevents the need to tune manually.
5. Sangean PR-D4W AM/FM Radio
Another great choice for people who do not want to spend a lot, it is a simple but powerful radio for picking up far signals. It is also a great choice for receiving emergency signals.
This product is more than just a radio for DXing. It is designed to deliver a wealth of functionalities despite being affordable. It sends instant weather alerts, so you will stay in the know. Even better, it has a red light that flashes when there is an emergency, as well as a siren that produces an audible warning.
It has 25 memory presets. Some might think that it is too few compared to those with hundreds of memory functions. While that is true, take note of its price, which makes its capabilities limited. It will remember 5 WX, 10 AM, and 10 FM stations.
The three-inch full-range speaker is one more feature that I love in this radio. It has 800 milliwatts, making it surprisingly good. Even if the unit only has one speaker, the audio is crisp. I do not feel the need to plug in an external speaker.
Heads-up:
I love that it comes with a backlight, but my issue here is that it seems to be too weak. I wish that it has a more powerful illumination so that I can see the display even from afar, especially the time.
What We Liked:
Has a built-in weather alert
Instant emergency alerts with a flashing light and siren
Remembers 25 stations
Comes with a full-range speaker
Bottom Line:
To sum it up, this affordable Sangean radio for AM DXing has memory presets, a full-range single speaker, and an emergency alert.
6. Sony SRF59SILVER AM/FM Stereo Radio
We may have been living in an era when the Walkman is forgotten, but this AM/FM radio proves that it is an icon. I highly recommend this for people who value portability.
Compared to many of the radios in this list, this model is notable for its compact and lightweight. Whether you are walking or hiking, it is easy to bring with you. It comes with a convenient clip, so you can easily keep it in your pocket or bag.
The power source of this radio is one AA battery. When it is new, the battery will last up to 140 hours, making it economical in the long run.
This unit already comes with a headphone. When you use it as an FM radio, the latter also doubles as the antenna. I love headphones because it filters ambient noise for better sound clarity. On the other hand, as an AM DX radio, it has a ferrite bar antenna for capturing frequencies.
Heads-up:
To find a station, you need to rely on mechanical tuning. This is one of its biggest drawbacks, making it quite difficult to find a strong reception since I have to do things manually. Even if there is already a tuning knob and a local or distant switch, tuning is still quite tricky.
What We Liked:
A great option in terms of portability
Comes with headphones that filter ambient noise
Has a ferrite antenna for AM
Uses a single AA battery with up to 140 hours of runtime
What We Didn't Like:
It is challenging to use the mechanical tuning
Bottom Line:
From the brand name to its portability, this is one of the best products in this guide. Despite being compact, it delivers incredible power, especially when picking up radio signals.
7. XHDATA D-328 AM/FM Radio
You don't need to spend a lot on a simple DXing radio. I love how affordable it is, making it one of the most economical products in this guide.
More than its price, I also like the portability of this radio. With its lightweight and compact body, it is a breeze to bring it around. It can even fit inside your pocket. It has dimensions of 5 x 1.5 x 3 inches, making it the perfect camping companion.
The multifunctionality of this radio is another good thing. It has an MP3 mode, so I can listen to my favorite music. There is a slot for a TF card. It also has forward and backward buttons, allowing me to easily choose the songs I want to play.
This radio has two power sources. When I am outdoors, such as when camping, I can use one BL5C battery. It is already included in the package. Alternatively, I can also use a USB cable to plug it into a power source.
No need to worry about the radio sound quality since it has a small but powerful speaker. Regardless of the mode at which I am using the radio, it has a clear output. This is pretty much surprising for a radio of its size.
Heads-up:
Nonetheless, one issue with this radio is its battery. On average, it lasts only 4.5 hours, which is significantly shorter than most of the products in this list.
What We Liked:
Ideal for budget-conscious buyers
Compact and lightweight
Has an MP3 mode
Operates from two power sources
Bottom Line:
Wrapping up, this affordable AM DXing radio has two power sources, MP3 mode, and a portable design.
8. Tecsun R9700DX AM/FM Radio
Another great pick for buyers on a budget, this compact radio has basic functionalities for AM DXing, which offers a frequency ranging from 525 to 1,610 kHz. From the speaker to the antenna, it has impressive components.
Among others, it stands out because of the large display. It is backlit, so it is highly visible even in low-light environments. The face shows the frequencies and bands, making it easy to monitor the station I listen to.
Tuning the radio is effortless, even if you are a newbie. This is done by dialing the band selector up and down until finding the right station. Once it detects a strong signal, the tuning light turns on.
The 16-ohm 250-megawatt speaker is another great feature of this product. It produces good quality sound despite being an economical product. For private listening, this radio comes with earphones. The unit has a 3.5mm earphone jack.
To power the radio, you will need a NiMH battery. It automatically charges the radio when the unit is plugged in using the AC adapter. This way, the battery remains charged, providing backup power when I need it the most.
Heads-up:
I appreciate how it has a convenient strap for carrying the radio. The problem with the latter, however, is that it is flimsy. It would have been better if it was stronger, especially given the weight of the radio.
What We Liked:
Has a large backlit face
Easy to tune
Comes with free earphones
Good quality built-in speaker
What We Didn't Like:
The carrying strap is flimsy
Bottom Line:
While it is an affordable radio, it still has decent features, including the nice built-in speakers, large display, and intuitive tuning control.
9. Kaito KA29 AM/FM SW Radio
An all-in-one radio, it easily picks up worldwide signals while providing crisp audio for a great listening experience. The best thing is that it has a reasonable price.
With versatile functionalities, this is one of my favorite radios. It does not only work as an AM/FM radio, but it also functions as an MP3 player. I can play my favorite songs on the go. Plus, it doubles as a voice recorder, which is one thing that you won't find in most of the products on this list. It even has a calendar.
It is a world radio receiver, making it easy to pick up signals from different stations. When used as an AM radio, it has a frequency range of 520 to 1,710 kHz. More so, it has a long telescoping antenna, which has a maximum height of 21 inches.
Another good feature of this radio is the digital signal processor. A built-in computer chip processes signals. In turn, it results in excellent sound quality, even if you are connecting to a distant station.
It comes with a BL5C lithium battery, which is similar to what you will find in old cellphones. The charger, meanwhile, comes with a mini-USB tip. The battery charges automatically when the radio is plugged.
You can choose from five ways of tuning this radio. On the side, you will find a tuning knob to manually select a station. Alternatively, you can also save the stations in the radio's memory for easy tuning next time you use it. It remembers up to 248 stations.
Heads-up:
The build quality of this radio can be a disappointment for some people. It is a bit flimsy, but this is one thing that I expect given its price.
What We Liked:
Also has a voice recorder, MP3, and calendar functions
Has a 21-inch built-in antenna to pick up distant signals
The Digital Signal Processor improves the sound quality
Offers five options for tuning
What We Didn't Like:
Durability can be an issue
Bottom Line:
More than an AM/FM radio, it delivers multiple functionalities, including an MP3 player and voice recorder. It offers five tuning options and 248 station memories.
10. Sangean ATS-405 AM/FM Radio
Listening anywhere in the world just got easier when you have this FM AM SW radio. It does not have a single sideband, allowing users to enjoy global coverage regardless of location.
As a full shortwave radio, this model accesses 14-meter bands. This way, there will be no gaps and missing frequencies, making it more reliable. It has a continuous band coverage that ranges from 150 to 29999 kHz.
I like how it comes with an intuitive control panel. Even if it is your first time using an AM radio, things don't have to be complicated. The buttons are in a strategic position, making them easily accessible. There is also a large display for ease of monitoring the frequencies or stations.
It has a plethora of features that ensure coverage reliability and audio clarity. For instance, with the squelch function, the receiving threshold is adjusted accordingly. In turn, it gets rid of weak transmissions for clearer signals.
Like many of the top-notch DXing radios, it also offers several tuning options. I can choose from manual, automatic, memory recall, push-button, and direct keypad access. It has a ten-number keypad, so I can directly input the frequency at which I want to listen. With the memory function, meanwhile, I can pre-set up to 108 stations.
This ratio comes with a three-position switch for tone setting. I can personalize the audio output quality or choose from Music, Normal, or News, depending on what I like listening to. Under the selected setting, the radio automatically optimizes the acoustic.
Heads-up:
The radio comes with NiMH batteries. In my experience, the batteries have a short life. Even when they are full, they do not seem to last more than three hours.
What We Liked:
The intuitive control panel makes it effortless to operate
Has a squelch function to prevent weak signals
Offers five different tuning methods
Allows users to control the audio output
What We Didn't Like:
The batteries don't last long
Bottom Line:
To sum it up, this AM radio for DXing has five options for tuning, three-tone settings, and a memory of 108 preset stations.
11. Eton Elite NELITESATELLIT AM/FM Radio
Capturing every wavelength possible, this international radio receiver accepts AM, FM, SW, and LW frequencies anywhere in the world. For AM, the shortwave bands range from 520 to 1,710 kHz.
Among others, it stands out because of its design. It is the most stylish out of all the products that I am reviewing in this guide. It has a rectangular body with well-laid buttons and a tuning knob on the side. Best of all, it has a pretty leather case with nice stitching. In addition, there is a digital display with bright orange illumination for visibility.
One of the most notable features of this radio is the Sync Detector. It lowers distortion and minimizes fading for a better audio output. This is also responsible for improving its sensitivity, allowing it to pick up even weak signals.
The memory function is also notable. Forget about having to manually input frequencies. You can store up to 700 stations, which I find is one of the highest memory presets of all the products on this list.
As for the power supply, you will need to purchase additional 4 AA batteries. Alternatively, you can also plug it through the included AC adapter. Once you plug the unit, it automatically charges the battery.
Heads-up:
However, one of the biggest cons of this radio is that it is a bit tricky to operate. The instructions did not help. It is awkward to program, which can be a nightmare if it is your first time using a DXing radio.
What We Liked:
Stylish design with a leather cover
The bright-orange display offers great visibility
Has a Sync Detector to enhance sound quality
Stores up to 700 stations in its memory
What We Didn't Like:
Operating the radio is quite tricky
Bottom Line:
A stylish radio, it has a high-memory function, bright-orange backlight, dual power supply, and Sync Detector for minimal distortions.
12. Grass FM AM SW Radio
Wrapping up our list is one product from a brand most of you will not recognize. Nonetheless, given how affordable it is, it deserves a spot on this list.
One of the best things about this radio is its compact body. It easily fits in my backpack, making it perfect for camping and hiking. It is also lightweight enough for me to bring it when I am jogging. Despite being small, it packs plenty of basic features that I expect from its price range.
It has an external and adjustable antenna, which improves its ability to pick up global signals for DXing. Based on the technical specs, the AM frequencies will range from 522 to 1,710 kHz. Meanwhile, the FM band is 87.5 to 108 MHz.
Beyond being an AM radio, I can also use it as an MP3 player. There is a slot for a memory card, so I can play my favorite songs on demand. There is also an Aux cable for connecting earphones or speakers.
The simplicity of this radio is one more thing that I love. It has a tuning dial that I need to rotate to find a frequency. There are no complicated tuning buttons. The large switch makes it easy to input stations manually and do other things, such as setting the time and skipping a song when using the radio as an MP3.
Heads-up:
My biggest complaint about this radio is its battery life, which is frustratingly short. It lasts only about two hours, shorter than most of the products I have listed above.
What We Liked:
Has a compact and lightweight design
The external antenna picks up global stations
Comes with an MP3 player
User-friendly design with simple buttons
Bottom Line:
It may not be from a popular brand, but this affordable radio has decent features, including an external antenna and built-in MP3.
Factors to Consider When Choosing Radio for AM DXing
Clueless about what is the best radio for AM DXing to buy? Below are some of the most important considerations.
Reception
Most of the AM radios for DXing will have a frequency of up to 1,710 kHz, which is medium-wave. A higher range is better, which also means that it is more capable of picking up distant signals.
Sensitivity
It is the capability of the radio to amplify and direct signals. If it has a higher sensitivity, then it will have a more stable and clearer signal. This means that there will be less static, resulting in clearer output.
Battery
Aside from the type of the battery, consider as well how long it will last. Rechargeable batteries are better and more economical. Look at how long the charging time will be. It is also good if it automatically charges when you plug the radio in an AC adapter.
Audio Quality
This will depend on the quality of the speaker that is built-in on the unit. It should produce clear and crisp audio. It is also good if there is an option to plug in an earphone for private listening or an external speaker if you want the sound to be louder.
Antenna
Choose an AM radio that comes with a built-in antenna. Consider the material and height adjustability, so you can customize its length to pick up more signals. The quality of the antenna has a direct impact on the overall performance of the radio.
Display
A large display is also a must, allowing you to monitor the station at which you are listening. It can also display the time. Plus, you will benefit if the display has a backlight, which makes it easily visible even from afar.
Tuning Options
A lot of the radios I have listed above offer different tuning options. At the most basic, you can choose from manual or automatic tuning. Advanced models, meanwhile, will have a memory function, which will allow it to save your favorite stations for ease of access the next time you use the radio.
Portability
If you use the radio in your outdoor adventures, such as camping and hiking, portability is a crucial consideration. Look for one that is lightweight and compact enough to fit in your bag. Even if it is small, however, make sure that the capabilities are not compromised.
Other Functions
For the best value for the money, look for one that functions beyond an AM radio. Some can also work as a clock, timer, MP3 player, and voice recorder. The more functions there are, the better value for money the radio can provide.
The Different Types of DXing
DXing refers to distant listening. It has different types, and in this article, our focus was AM DXing. Other types include shortwave, VHF, and amateur radio DXing.
Benefits and Drawbacks of AM Radio for DXing
The biggest benefit of a DXing radio is that it absorbs frequencies from distant places, including far-off countries. This means that you are not limited in terms of the station at which you can tune in. More so, many are also multifunctional, so you can use them as an FM radio, music player, clock, timer, and even as a voice recorder.
As for the cons, there is nothing I can think of. Perhaps, the biggest limiting factor would be the cost, especially if you opt for a high-quality radio. Nonetheless, the high price is often justifiable, as long as it packs plenty of top-notch features to deliver superior performance.
What is the Difference Between DX Stations and Regular Stations
A regular station has frequencies that a conventional radio can easily pick up. You do not need a highly capable system to reach the signal. In contrast, a DX station refers to distant radio signals. They can be in a different country where you are from, and require a special type of radio.
Can I Also Locate Ham Radios When DXing
Yes, you can also locate ham radio even when you are using an AM radio for DXing. Ham radio is an amateur radio, which has frequencies often used for personal applications. Their frequencies are also usually within the AM range.
What Type of Batteries is Generally Required for Radios for AM DXing
Lithium-ion and NiMH batteries are the most common that you will find in an AM radio for DXing. Most of them are rechargeable.
Conclusion
With DXing, you can listen to AM stations in different countries around the world. To do this, you must have the best radio for AM DXing. They must have exceptional reception, user-friendly design, and durable construction, among other things. These products will redefine your radio listening experience.
I hope that you have found a suitable AM radio for your personal needs with my recommendations above.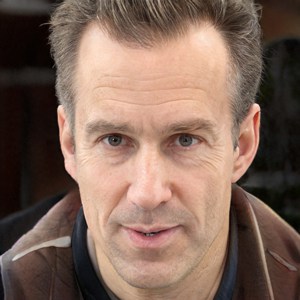 After four years working as a radio mechanic, I know that everything about radio communication is not breezy, even though it greatly benefits us. That is why I set up a website sharing my skills and guides to help non-professional users use their radio headsets, set up their antennas or choose the right products, etc.