The best MURS radio is a must-have for preppers. It facilitates off-grid short-distance communication.
MURS radios offer plenty of benefits. For instance, you do not need a license to transmit to MURS frequencies, which makes it great for civilians. They are also hand-held, which makes them portable. Whether you are camping or hiking, it is a great tool to have.
With tons of options for MURS mobile radios, deciding what to buy is not a walk in the park. You will be overwhelmed, but this is not an excuse to purchase in haste. Go beyond the price. Below are some of the most important considerations.
Ease of Use: A radio with intuitive operation won't be a headache to use, especially if you are a beginner. The buttons must be strategically laid out. The unit must have an ergonomic and compact design. Some also have voice commands, which will allow hands-free operation.
Battery: The most common type of battery that you will find in MURS radio is lithium-ion. Consider how long the battery will last when it is full and how long it takes before it can be fully charged.
Audio Quality: A high-quality speaker is an essential feature in MURS radios, making sure you can hear the person on the other end loud and clear.
Clueless about the top-tier MURS radio to buy? Read on and this buying guide will list down some of the top options that should be on your radar, as well as their most notable features.
Top 6 MURS Radio Reviews
1. BTECH MURS-V1 Two-Way Radio
The price of this radio is its biggest asset. Even if it is economical, it packs a long list of impressive features, including those you will find in its higher-end competitors.
Among others, the MURS radio stands out because of its user-friendly operation. Even if you are a novice, using the radio won't be a nightmare. The buttons are strategically laid out, so they are easily accessible. The channels are also pre-programmed and you have various options to customize the radio, such as by setting the desired privacy tones.
One thing that makes it easy to use is the display. It is bright whether it is day or night. The display has three selectable colors. Plus, you can configure the screen to show two channels simultaneously for easy monitoring.
The audio quality is also worth highlighting. Whether I am using the earpiece or a headphone, the sound is clear. However, take note that since MURS radios are only for short-distance communications, the surrounding conditions will have a huge impact on the audio clarity.
It has many built-in features that can provide the best bang for the buck. For instance, I like how it has a built-in FM radio, which allows me to listen to my favorite stations on the go. Additionally, it has an LED flashlight.
Heads-up:
Despite the good things, however, there are also some drawbacks. For instance, some people noted that the 1,800mAh battery has a poor life. More so, the belt clip is prone to damage because of its flimsy construction.
What We Liked:
A great pick for people on a budget
Straightforward operation for beginners
Bright display regardless of the external conditions
Allows users to listen to two channels at a time
Excellent audio in both speaker and earpiece
What We Didn't Like:
The belt clip is made of flimsy material
Battery life can be better
Bottom Line:
With its durable user-friendly interface, bright display, and exceptional audio quality, the BTECH MURS-V1 is one option that should be on the top of your list. The best thing is that it is affordable!
2. Retevis RT27V MURS Radio
This cheap MURS radio is surprisingly great despite its price. I have used other radios within its price range, and this model is one of the best.
When looking for MURS handheld radios, comfort is one of the primary considerations. Good thing that this model has a compact and ergonomic design. Not to mention, it is also lightweight, which makes it portable. Holding it in your hand will not be a hassle.
This MURS radio's durability is another reason why it should be on your list. With its vibration and shock-resistant construction, the radio will withstand harsh environments. The body has a sealed design that can resist splashes. Even the built-in antenna is sturdy, unlike others that can easily fall off when you accidentally drop the radio.
I also love how the radio allows voice operation, so I can control it without pushing any button. This way, I can leave my hands free, which is useful when driving or doing anything else.
The unit comes with a 1,100maH battery. It is not the most powerful, but judging from its performance, it is decent. On average, it will last ten to 12 hours. Plus, it allows USB charging, so I can juice up the battery even in my car.
Heads-up:
When it comes to audio quality, it is commendable because there is no static interference. This means I can easily hear the person on the other line, although such will depend on other external factors.
What We Liked:
Reasonably priced considering its features
Compact and ergonomic design
Voice operation allows hands-free use
Does not have static interference
What We Didn't Like:
Setting it up can be tricky
Bottom Line:
From its price to its construction, this is another MURS radio that I can recommend. It may be difficult to set up, but other than that, the good outweighs the bad. If there is one drawback, however, it would be the setup. Right out of the box, it is tricky to get the radio ready, especially if you are a first-time user.
3. Dakota Alert M538-HT MURS Radio
Two-way conversations are easy with this MURS radio, which functions as a transceiver. It will transmit and receive messages from compatible radios.
Looking at its features, one thing that makes this product incredible is the presence of many channels, making it possible to connect to other users. Aside from the five channels, it also accesses 38 sub-channels.
Your purchase of this MURS radio is already inclusive of six AA batteries. They are rechargeable, so they are economical and sustainable. When the batteries are full, they can last up to 40 hours, which is better than most of its competitors.
While it has a built-in speaker that lets you hear the other person loud and clear, it also has a built-in headphone jack. The latter is useful if you want to listen privately, such as when you are surrounded by other people you do not want to bother.
This is one of the first MURS radios I used. It lacks complications, so it is a great pick if you are a novice. After receiving the alert signal, the voice alert signal will commence. An alert icon will show up on display, showing it is ready for transmission.
Heads-up:
However, I am not a fan of how it has a non-standard antenna connector. Most MURS band radios have interchangeable antennas, but I cannot easily do so with this model because of the connector that comes with the unit.
What We Liked:
Has many channels for communicating with other users
Includes six rechargeable batteries
Has an earphone jack for private listening
Easy to use even for beginners
What We Didn't Like:
Has a non-standard antenna connector
Bottom Line:
With this MURS two-way radio, short-range communication does not have to be complicated. It has an array of notable features that are easy to use, even if you are a beginner.
4. Retevis RB17V MURS Walkie-Talkie
A common issue in MURS radios is their complicated operation, especially for first-time users. This model stands out because it is straightforward to use. The controls are in strategic locations. I can access them using only one hand. Even the software that comes with the radio is easy to program.
Another asset of this MURS radio is its versatility. Instead of being fixed into the unit, the antenna is removable. This way, I can change it with an aftermarket antenna if I am no longer happy with its range or performance.
Additionally, I like how it supports USB charging. This means I can charge the battery even when I am in a car and only a USB outlet is available. Speaking of batteries, they are one of the most powerful I have seen. At 4,400 mAH, the battery has a standby time of up to 24 days. Meanwhile, under heavy use, the battery can last up to 48 hours.
I am also amazed at the construction of the radio. It feels solid when held in my hand, which is a sign of its durability. It comes with a hard outer shell, which offers the highest protection against drops. It will prevent damage to the internal components.
Heads-up:
Like others on this list, this radio has its fair share of drawbacks. For instance, you can hear buzzing and hissing when the range becomes longer, which can be annoying and affect the clarity of audio transmission. To add, while I understand that MURS radios are built only for short distances, the range of this model is underwhelming compared to many of its competitors.
What We Liked:
Easy programming even for beginners
Removable antenna for versatility
Convenient USB charging
Powerful battery with a standby time of up to 24 days
Comes with a hard shell to withstand drops
What We Didn't Like:
Buzzing and hissing are prominent at longer distances
Range could be better
Bottom Line:
With its user-friendly operation, durable construction, removable antenna, and long-lasting battery, you should not miss this tactical radio.
5. BANDARICOMM BCV-68 MURS Radio
It is from a brand that most people will recognize, so I understand if many of you have second thoughts about this product. Looking at its features and performance, however, I can say that it is a decent MURS radio.
If you are looking for your first MURS radio, this is a great choice. It is not only economical but also user-friendly. Even if you have no experience, its straightforward operation will make its use a snap.
While the performance is not as stellar as its higher-end and more popular competitors, I am a fan of its high-gain antenna. The antenna has a narrow beam, which increases signal strength. It targets radio signals to deliver clearer communications.
More so, it is excellent because it has NOAA channels. This way, I can stay on track with the weather updates. Whether camping or hiking, I will be informed of any potential disturbances that can be a risk.
The anti-fall screen is one of the unique features of this model. It is more fall-resistant than the standard glass screen that you will find in most models. Hence, you do not need to worry much about accidental drops.
More so, the radio comes with a 1,500 mAh battery. When it is full, it can provide up to 15 hours of continuous talk time. It is also good that the battery supports USB charging, so I can juice it up even in my car or using a power bank.
Heads-up:
One of the most significant shortcomings of this radio is the lack of squelch control. The latter would have been useful when muting a channel if there is no ongoing activity. This will prevent hissing.
What We Liked:
User-friendly interface for beginners
Has a high-gain antenna to improve reception
Provides NOAA weather warning
Comes with an anti-fall screen
What We Didn't Like:
Does not have a squelch control
Bottom Line:
With its user-friendly interface, NOAA weather channel monitoring, and high-gain antenna, this is another good MURS radio despite not being as popular as the others in this review.
6. Tera TR-505 GMRS Radio
Looking for an affordable recreational radio? This is another product that should be on your list. It is cheap but has plenty of features that are comparable to more expensive products.
One of the reasons why it is great for recreation is that it already comes pre-programmed with 16 GMRS channels, which minimizes hassle on my end. This radio is an ideal companion for hiking, biking, and outdoor adventures.
The simplicity of the radio is another asset worth highlighting. With such, it has straightforward operations, making it a good pick for beginners. If you have not used a radio before, you will love how there is no steep learning curve.
With the programming cable that comes with the purchase of this radio, users can configure it for MURS to access VHF channels without requiring any license. You can download a free file to program it as MURS radio.
More so, it is worth noting that the radio has 4-watt power output. This will allow communication of up to ten miles, although the terrain has a huge role to play in the overall quality. For short-range communications, it has a selectable power output that you can set to as low as one watt.
The radio includes a lithium-ion battery. When it is full, expect up to 30 hours of continuous operation. It comes with a desk charger, which will fully charge the radio's battery in approximately an hour.
Heads-up:
Nonetheless, the price of this model can be an issue, especially considering its features. It is a bit expensive since it is quite a basic model with no add-ons, such as a flashlight or FM radio. It does not even come with a screen, making it difficult to monitor the MURS radio frequency you are tuned in.
What We Liked:
Comes pre-programmed with 16 GMRS channels
Simple operation for beginners
Includes a free download of the MURS programming file
Good 4-watt power output
What We Didn't Like:
Expensive considering its features
Bottom Line:
While it has basic features, this radio is excellent because of its intuitive operation, great power output, and pre-programmed channels.
What to Look for When Buying MURS Radio
As you narrow down your choices, below are some of the most important considerations.
Choose a user-friendly MURS radio. It should have an intuitive interface, which makes its operation a breeze. Even if you are a first-time user, you must be able to navigate with ease. It will help if the buttons have a strategic layout, making them easily accessible.
More so, the MURS radio is easy to use if it has an ergonomic design. It should be compact and lightweight. This way, it will fit nicely on your hand, and you will not have a hard time operating the radio, even for an extended time.
Lithium-ion is a common option for MURS radio batteries. There are some models with AA or AAA batteries. Choose rechargeable batteries since they are more economical in the long run compared to their disposable counterparts.
Consider how long the battery can last. This is often stated in the spec sheet. The best options can last a long time before they drain. Additionally, you should look at how long it fully takes before the battery is full. Consider the type of charger as well. We suggest choosing one with USB charging capability, so you can charge it even in a car.
Any radio is useless when it has inferior audio quality. Not to mention, it can also be annoying, especially when all you hear is hissing or other white noises. Read reviews and pay attention to what people are saying about the quality of the speaker. It is also good to have a squelch function. Meanwhile, aside from the speaker, MURS radios should have earphone jacks for private listening.
The display is important for monitoring the different functions of the radio, such as the channel you are tuned to. Look for a radio with a display large enough for easy visibility. Plus, it should have a backlight, making sure that you can see it whether it is day or night. Some radios even have adjustable brightness or selectable colors.
With MURS radios, you can access five channels – 151.820 MHz, 151.880 MHz, 151.940 MHz, 154.570 MHz, and 154.600 MHz. The bandwidths, on the other hand, can be either 11.25 kHz or 20 kHz. Using frequencies outside of such could result in a hefty fine.
The range of MURS radios will determine the distance that they can cover. One thing that you should note, however, is that MURS radios are only for short-range communications. In most cases, the MURS radios range is from two to eight miles, but it can vary from one model to another.
Find MURS radios with tough construction for the best bang for the buck. It is good if the radio is shockproof and waterproof. They must withstand external elements that can speed up wear. Otherwise, you will need to purchase another one in a short time, which will be a waste of money.
One of the best features you might want in MURS radio is NOAA alert. With the latter, you are updated on weather disturbances that can come your way, so you can prepare accordingly. There are also radios with built-in LED flashlights and FM radio. Some also have a removable antenna for versatility.
What is MURS Radio?
MURS stands for Multi-Use Radio Service. It is a private two-way voice communication over a short distance. It is commonly used for personal or business purposes. While operating MURS radios does not require a license, they are governed by certain rules. For instance, you are not allowed to use radio repeaters.
Who Can Use MURS?
Almost anyone can use MURS radio. There is also no age restriction when using this kind of radio. Nonetheless, according to the rule of the Federal Communications Commission, representatives of foreign governments are not allowed to use MURS.
Can I Use MURS Without a License?
Yes, you can use MURS radio without a license, which is one of its biggest assets. There is also no age restriction. This makes it a great radio if you are a civilian. Even if you do not have technical expertise, MURS radios are easy to use, so it is for everyone.
Which is Better, GMRS or MURS?
The answer to this question depends on the circumstances. If you are using the radio indoors or in an urban setting with lots of physical structures that can cause the signal to bounce off, then GMRS radio is a better option. On the other hand, for areas with foliage, hills, and trees, you are better off using MURS radios. The latter is better for direct line of sight communications in locations with minimal physical obstructions.
In terms of range, GMRS radios are better. On average, they have a range of two to 20 miles. On the other hand, the average range of MURS is two to eight miles, depending on the specific model.
MURS radio is better for recreational users, even children. This is because you can use it even without a license. It is user-friendly and anyone can operate the radio.
What are the Best Brands of MURS Radios?
BTECH, Retevis, Dakota Alert, Motorola, and Kenwood MURS radios are some of the best brands in the market. They have several models that offer advanced features to ensure functionality and reliability.
Conclusion
This MURS radio review highlighted six top products that should be on your radar. With these radios, short-range communication is easy. The best part is using such a type of radio does not require a license, so it is for everyone. Even if you are a beginner, the best MURS radio can be a lifesaver!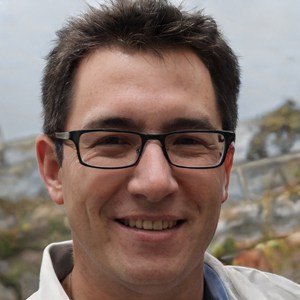 Hi, I am Amaro Frank – the Wind Up Radio's content editor and writer. Working with Adam is so much fun, as his stories and experiences enrich my knowledge about radio communications and radio accessories. My main tasks in Wind Up Radio are building content and generating great articles on different topics around radio accessories.