Ham radio is an important survival tool. Whether it is for a local emergency alert or asking for help when rescue is necessary, it can deliver a plethora of benefits.
With its many advantages, the best handheld ham radio for survival is a must-have. Even in this age of smartphones, they are irreplaceable. These radios will work even in areas without cellular reception, making them a trustworthy tool to connect to other people.
Choosing a handheld ham radio is not a walk in the park. The options abound, but they are not all the same. When narrowing down the possibilities, below are the most important considerations.
Functionality: Beyond being handy in emergency communication, a survival ham radio should also offer weather alerts to know when there are disturbances. Plus, it is good if it comes with a flashlight. Others will also have built-in FM.
Ease of Use: From programming the unit to its normal operation, the ham should have an intuitive interface. This is especially important for novices. The unit must come with a detailed manual, making it easy to learn the basics of using the radio. Another thing that will make it easy to use is the memory function for stress-free tuning.
Battery: It is common for hams to have rechargeable lithium-ion batteries. Look at the mAh, which will be indicative of how long the juice will last. More powerful batteries are better, making sure that there is enough power when the radio is needed the
Ready to shop for high-quality ham radio? Enjoy portability, reliability, and quality by picking the right brand and model. Read this Buying Guide as we help you narrow down the possibilities.
Best Overall
Baofeng BF-F8HP

| | |
| --- | --- |
| Dimensions | 0.5 x 2 x 2 inches |
| Weight | 0.63 Pounds |
| Battery | 2000mAh |
Longest Battery Life
Greaval UV-5R

| | |
| --- | --- |
| Dimensions | 11.42 x 10.71 x 2.44 inches |
| Weight | 0.425 Pounds |
| Battery | 2100mAh |
Best Budget Buy
Baofeng UV-5R

| | |
| --- | --- |
| Dimensions | 6.93 x 4.45 x 3.82 inches |
| Weight | 1.12 pounds |
| Battery | 1800mAh |
Top 6 Handheld Ham Radio for Survival Reviews
1. Baofeng BF-F8HP Ham Radio
This is my favorite ham radio on this list. It has a decent combination of price and performance. The unit has a frequency range of 136 to 174 MHz (VHF) and 400 to 520 MHz (UHF).
It is a versatile amateur radio with three power levels. I can opt for 1, 4, or 8 watts, depending on certain conditions. Whether it is for short or long-range communication, I am confident that it is highly capable.
Many ham radios deliver poor reception in challenging environments. This model is not one of them! Thanks to the 7- inch high-gain antenna, the performance is up to two times better than the older model.
Those who have the previous generation radios from Baofeng will like how there is backward compatibility. It means that it is compatible with the accessories owners already have, including the programming cable, power adapter, and earpiece.
The solid construction is another reason why it is a deserving choice for the best ham radio. Right out of the box, I can feel that it is tough and will withstand many years of use. Even the buttons feel sturdy.
This is an ideal handheld ham radio for those who are often in dark places. The unit comes with a tri-color display for choosing the desired backlight. The screen is also large enough, so I can easily see the information it shows.
Heads-up:
However, this dual-band ham radio has dismal battery life. This can be because it has twice the output power of its predecessor, which makes it power-hungry. Also, the manual programming of the unit is difficult, especially for a first-timer.
What We Liked:
Frequency range: 136 to 174 MHz (VHF) and 400 to 520 MHz (UHF)
Has three selectable power settings:1, 4, or 8 watts
Improves signal reception through its 7-inch high-gain antenna
Offers backward accessory compatibility
Solid construction is indicative of longevity
Highly visible tri-color display
What We Didn't Like:
Can quickly drain the battery
Manual configuration is tricky
Bottom Line:
With multiple power settings, a tri-color display, a powerful antenna, and a tough build, this dual band handheld radio is one option that ham operators will love.
2. Greaval UV-5R Ham Radio Walkie Talkie
The reasonable price of this ham radio is one of the first things that I noticed. Even if it is economical, it packs plenty of innovative features that make it an excellent choice for a survival radio.
Whether for a low, medium, or high-power output, this ham radio covers my needs. I can choose from 2, 5, or 8 watts. The lowest setting is best for communicating over short distances.
Meanwhile, the maximum power output is for long-range communication, covering up to 20 miles. Plus, it has a frequency range of 150 to 174 MHz (VHF) and 400 to 480 MHz (UHF).
This dual-band radio is also notable because of the 2,100 mAh battery. When it is running out of juice, the radio sends an immediate alert, so I can replace it with a spare battery or charge it accordingly.
Another reason why it is the favorite handheld ham radio of many people is the squelch control. It is adjustable from 0 to 9. It helps improve signal quality and sound clarity by minimizing background noise.
As a survival ham radio, it has numerous features handy in emergencies. For instance, this long-range handheld ham radio comes with a built-in flashlight. It also has a keypad lock to prevent accidental operation when it is inside the bag. Plus, it has a saver function for extended battery life.
It is a great pick for those who want dual-band handheld radios with multiple accessories, so it can provide the best bang for the buck. A computer programming cable, earpiece, and charging adapter are some of the inclusions.
Heads-up:
Nonetheless, this handheld ham radio with dual-band operation has several shortcomings. One of the problems is its slow manual programming. Plus, the accessories do not have cross-compatibility, which means that I cannot use them on other hand held ham radios.
What We Liked:
Selectable power output for short to long-distance communication: 2, 5, or 8watt
Frequency range: 150 to 174 MHz (VHF) and 400 to 480 MHz (UHF)
Comes with a long-lasting 2,100 mAh battery
Minimizes background noise through the squelch control
Has a built-in flashlight
Includes multiple accessories
What We Didn't Like:
Slow manual programming
Accessories are not compatible with other handheld ham radios
Bottom Line:
Another top choice for handheld radios, this mode comes with three power outputs, a long-lasting battery, squelch control, and an array of accessories.
3. Baofeng UV-5R Ham Radio
Transmitting at both VHF and UHF frequencies, this dual-band radio is another option I can recommend, especially because it is perfect for those on a budget.
With a very high-frequency range of 144 to 148 MHz and an ultra-high frequency range of 420 to 450 MHz, it will make a great emergency radio. It accesses 128 channels, making it ideal for survival situations.
It has various features that make it a user-friendly ham radio. With a dual watch, I can monitor two channels simultaneously. The LCD is large enough, so whatever information it displays is easy to decipher. It is backlit, so I can read it easily even in low light.
Amateur radio enthusiasts are praising this model because it is programmable. This way, I can customize different settings depending on my preference or need. I can add or remove up to 128 channels for easy accessibility.
Ham radios are annoying when they are prone to interference. I can often hear a hissing noise in the background, especially in challenging conditions. It is a good thing this handheld radio for survival is designed with a digital audio processor for optimal sound quality.
Beyond two-way radio communication, it has many impressive features. It also doubles as an FM radio, so I can listen to my favorite music on the go. Plus, I can use it as an emergency flashlight.
Heads-up:
I do not recommend it for those looking for beginner-friendly survival radios. It does not come with programming instructions, making its operations quite tricky.
What We Liked:
Frequency: 144 to 148 MHz, ultra-high frequency: 420 to 450 MHz
Allows monitoring of two channels simultaneously
Comes with a large backlit screen
Has accesses to 128 channels, easily save channels in the built-in memory
Also functions as an FM receiver
What We Didn't Like:
Does not include instructions for programming
Bottom Line:
With the dual watch functionality, large display, 128-channel memory, and built-in FM radio, this ham radio is an impressive choice.
4. Whistler WS1040 Handheld Digital Scanner Radio
Most handheld ham radios on this list are affordable. For those who do not mind the splurge, however, this high-end model is worth looking at.
One of the features of this handheld radio model is automatic adaptive digital tracking, making it great for survival situations. It monitors P25 digital systems with the ability to instantly adapt to transmitted signal's digital modulations. No need for manual adjustments!
The emergency alert system is also notable. This ham radio for survival has Skywarn Storm Spotter for monitoring weather conditions in real-time. I am aware of any danger even before the public announcement with the NOAA weather alerts.
Those who are looking for handheld ham radios for beginners will love this unit. It has a memory function for easy tuning to the desired channels. The memory remains on the ham radio even after replacing the batteries.
When communicating in noisy environments, the sound quality often suffers. Luckily, this amateur radio is equipped with digital audio gain control. It balances audio levels regardless of the surrounding conditions to ensure clarity.
I also love how it allows an external antenna connection. This way, I can connect an accessory for better reception. Although, the antenna that comes with this model is already sufficient for most situations.
Heads-up:
The price of this handheld ham radio is its biggest drawback. While it is expensive, however, it is worth every dollar because of its features and performance. Another shortcoming is that the screen is tiny and has low contrast, making it difficult to see the display.
What We Liked:
P25 digital systems adapt to external environments without manual adjustments
Monitors NOAA weather frequencies for emergency preparedness
Easy tuning with the built-in memory
Better audio quality with digital audio gain control
Allows connecting an external antenna
What We Didn't Like:
Not for people on a budget
The display is difficult to see.
Bottom Line:
From adapting to the environment where it is used to the built-in memory for effortless tuning, this handheld ham radio deserves a spot on this list, even if it is expensive.
5. Tenway UV-5R Pro Ham Radio
For those who are looking for a budget-friendly and high-quality amateur radio, this is one option worth considering.
Looking at its features, one of my favorites is the high-gain antenna. It has a narrow radio beam, which is responsible for increasing signal strength. It targets radio signals with excellent precision, which makes it a reliable companion in survival situations.
With multiple power settings, I can choose from low, medium, or high, depending on what is most appropriate for a given situation.
More so, this emergency ham radio stands out because it supports CHIRP programming. The latter is a free program that allows connecting the radio to a computer for address book management. It comes with the cable necessary to enjoy this function. It is compatible with Windows 7 to 10.
Another commendable feature of this product is its long battery life. It is fitted with a 1,800 mAh battery, which has a charging time of four to five hours, a standby time of two to four days, and continuous use of 8 to 24 hours. I also like how it has an audible alarm, so I will quickly know if I need to recharge.
Whether I am speaking or listening, the clarity that the handheld ham radio delivers is top-notch. This is possible because of the remote directional mic and speaker. I also like how the speaker mic can be conveniently positioned on my shoulder when walking, making it great when hiking or trekking.
Heads-up:
However, the belt clip has a faulty screw. Also, the manual has missing information. It is better if it was more detailed, especially with instructions on loading new channels.
What We Liked:
Has a high-gain antenna for signal strength
Versatile functionality with triple power settings
Allows CHIRP programming for easy address book management
Compatible with Windows 7 to 10
Powerful lithium-ion battery (1,800 mAh)
Comes with a high-quality mic and speaker for audio clarity
What We Didn't Like:
Belt clip quality can be better
The manual lacks detailed instructions
Bottom Line:
6. Yaesu FT-65R Ham Radio
Wrapping up our list of the best handheld ham radios for survival is a compact model with a rugged design.
Even if it is a small ham radio, I love how clear and crisp the sound is. Thanks to the 1-watt audio, I have no problem hearing the person I am talking to, even when I am in a noisy environment.
Another good feature of this handheld radio is the large, vibrant, and visible display. It has a white background light, which makes information easy to decipher, even when the surrounding is poorly lit.
For ease of use, it comes with a quick recall key. The latter allows users to program four dedicated settings. This way, users can instantly go to the desired frequency without the need to manually input.
The tough build of the unit is another reason why it is an exceptional ham radio. It is designed with commercial standards in mind, so it can withstand years of use. It has an IP54 rating, offering water and dust protection.
More so, the 1,950 mAh lithium-ion battery of this handheld ham radio is also worth highlighting. It provides nine hours of continuous operation. It includes a 3.5-hour quick charger, so I do not have to wait long before it is juiced.
Heads-up:
Make the most of this radio by taking advantage of its computer programming capability. Through the optional software, I can maximize its features. Nonetheless, programming the UHF radio frequency can be difficult, especially for a beginner.
What We Liked:
Delivers crisp and clear audio
Has a vibrant and visible display for easy use
Excellent protection from water and dust with an IP54 rating
Comes with a high-capacity 1,950 mAh lithium-ion battery
Has optional software with multiple features
What We Didn't Like:
UHF radio frequencies are tricky to program
Bottom Line:
From the audio clarity to tough construction, this radio boasts many benefits that make it another product that I admire.
What to Look for When Buying a Handheld Ham Radio for Survival
With plenty of choices for the best handheld ham radios, deciding what to buy is not an easy feat. When going through the options, here are the most important considerations:
Functionality
Since the goal is to find a ham radio for survival emergency scenarios, consider features that are practical in the most difficult situations.
Buyers will benefit from choosing one that offers NOAA weather alerts. It allows access to critical weather information round-the-clock. Users will know when there are warnings for a possible tornado, hurricane, snowstorm, high wind, flash flood, and blizzard, among others.
A built-in flashlight is another good feature. When in a dark environment, it is good to have a radio that can double as an emergency light.
Ease of Use
Especially for a novice in the ham radio world, pick one that offers intuitive operations. It should come with a detailed manual, explaining a step-by-step guide on how to use the radio. The controls should have a strategic layout. It should also be ergonomic to use.
One thing that makes most hams challenging to navigate is computer programming. This is an important feature for customizing functions. Read reviews and learn from the real-life experiences of other people, making sure that programming is a breeze.
The memory function also contributes to ease of use. This way, radio operators can save frequencies or channels for effortless tuning.
Another feature that will make the radio intuitive is a backlit display. Some will even have changing colors. The screen must be visible enough so that it will be easy to use, even in poorly lit surroundings.
Battery
It is frustrating to have a radio with no battery in an emergency, which means one cannot ask for help when needed. Hence, choose one that comes with a long-lasting battery.
Most hams feature a lithium-ion battery at 1,800 – 1,950 mAh. Pick one that is rechargeable, which will also be economical in the long run. Aside from the battery life, consider as well how long it will take to fully charge. It's ideal that the radio only takes 3 – 5 hours for full charging.
Some radios will have a battery level indicator on the screen. Others will have an audible alarm. With this, I will immediately know if I am running out of juice and when there is a need to recharge.
Durability
Especially when buying an expensive or high-end model, pay attention to the quality or overall construction. A tough build is a must. Ideally, it should be water and dust-resistant, so it can be used outdoors with peace of mind. The buttons, knobs, and antenna should feel solid.
Antenna
The type of antenna that comes with the radio will have a huge influence on the overall signal strength and audio quality. Choose one with a high gain for better long-distance communication. It offers a precise way to target radio signals.
Bands/Frequencies
If possible, go for a dual-band radio. As the name implies, it allows operation on two frequency bands, making it versatile. This means that users can communicate in both the UHF and VHF radio frequencies. A tri-band handheld ham radio is also a versatile option.
Are Ham Radios Good for Emergency
Yes, ham radios are good for emergencies. An amateur radio user can enjoy a reliable two-way system without cellular reception or internet. From Hurricane Katrina to the Nepal earthquake, hams proved to be an indispensable tool for emergency communications.
How Far Will a Handheld Ham Radio Transmit
The range of transmission depends on several factors, such as the quality of the radio and the conditions in the external environment. For instance, having obstacles can limit its reach.
In most cases, a portable ham radio can transmit anywhere from two to 18 miles in ideal environments. For transmitting hundreds of miles, a powerful antenna and base station are necessary.
What is the Highest Watt Handheld Ham Radio
Based on the products reviewed in this guide, the most powerful handheld radio can transmit up to 8 watts. This is more than enough for most situations. For something more powerful, such as a 20-watt ham, then a transceiver or base station is the best choice, which can go up to 1,000 watts.
Do You Really Believe That Ham Radio is Better in Natural Calamities
Yes, I believe that ham radios are better in natural calamities. However, it depends on many factors, such as the quality, features, and performance of a specific radio. If it is inferior, then it will be useless in disasters.
One thing that makes handheld hams useful in calamities is that they transmit without the need for internet or cellular reception. It does not rely on pre-established grids that can be destroyed in case of disasters. More so, if the battery has a charge, electricity is not needed to communicate.
Many ham radios have features that will come useful in unfortunate situations. A good example of such is the built-in flashlight. Some models also have NOAA weather alerts.
Do I Need a License to Use Ham Radios for Survival
Yes, a license is needed since its use is regulated by the FCC. Taking a test is necessary to become a licensed ham radio operator. This will also enhance knowledge and skills. Nonetheless, if the radio is used only for listening, a ham radio license is unnecessary. It is only required if the user intends to transmit or talk.
Conclusion
The best handheld ham radio for survival can be beneficial in more ways than one. From hiking to camping, or even just at home, this radio makes it easy to communicate when I need assistance, even when there is no cellular reception. Many are multifunctional, which can also function as a flashlight and send weather alerts.
The options abound, but they are not all the same. Choosing a ham radio can be confusing. Take note of the products mentioned above to make the right decision.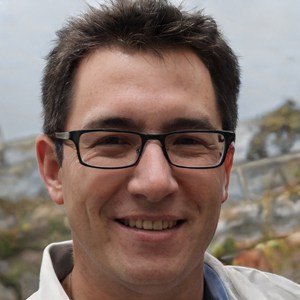 Hi, I am Amaro Frank – the Wind Up Radio's content editor and writer. Working with Adam is so much fun, as his stories and experiences enrich my knowledge about radio communications and radio accessories. My main tasks in Wind Up Radio are building content and generating great articles on different topics around radio accessories.