The optimal performance of a CB radio depends not only on the radio and antenna. A lot of people may ignore it, but the coax cable is an equally important component.
Investing in the best CB coax cable is vital as it connects the radio to the antenna. It is an essential accessory for high-quality audio performance. The coax cable is one of the parts responsible for preventing signal loss, ensuring more reliable radio communication.
Looking for a CB coaxial cable is overwhelming, especially if you are a first-time buyer. They might look all the same, but if you dig deeper, you will realize that there are many differences. Below are the most important considerations as you narrow down your choices.
Quality Grade: One of the most popular options is an RG-58 cable, which is a standard coax. It has a diameter of .2 inches and comes with average shielding and exterior thickness. On the other hand, RG-8X is a premium coax cable, which has a stranded center for flexibility. Another common choice is RG-59 or dual CB coax cable.
Connectors: PL-29 is the most common connector that you will find in coax cables for CB radios. For outdoor installation, meanwhile, ring-style connectors are better because they are often made of plastic. On the other hand, for something easy to run through a hole, FME screw-off ends are the best.
Center Construction: If possible, avoid coax cables with a solid center. A better option is one with a stranded center. Multiple wire strands offer flexibility, so they are not easily prone to damage even when it is bent.
In this Buying Guide, I will share some of my top recommendations for CB radio coax cable. I am an avid CB radio user with experience in using many products, and those in this guide are some of my favorites.
Top 5 CB Coax Cable Reviews
1. TruckSpec TS-18CC Coaxial Cable
When searching for a coax cable for CB radio, this model is the most sought-after with approved quality. Its biggest selling point is its price. I can recommend it to those on a budget and unwilling to compromise performance.
Aside from its price, another good thing about this RG-58A cable is the molded PL-529 connector. The latter is designed to offer optimal moisture protection. It will protect the internal components from damage.
Another notable feature is the 95% shielding coverage. With this, the cable offers effective protection against RF leaks and interference. As a result, radio communications are clearer as it will lessen the noise.
More so, it comes with a stranded center conductor. They are made of separate strands for flexibility, which is good for applications that require repeated flexing. It is less prone to damage compared to its solid counterparts. Damages from scratches and nicks are also less likely with this strand construction.
The length of this cable is 18 feet, which is suitable for most applications. I like how it is not too prone to too much impedance or loss. If the cable is coiled, it can affect the performance but not excessively.
In terms of compatibility, the manufacturer notes that this cable is for a single CB radio antenna SO-239 stud mounts. It will work not just for CBs but also for two-way and amateur radios.
Heads-up:
Despite the benefits, it also has some drawbacks. For instance, its end connectors are large, which can make it difficult to put through a port.
What We Liked:
A great choice for users on a budget
Comes with molded PL-529 connector for moisture protection
Has 95% shielding coverage for minimal noise and interference
The stranded center conductor is flexible and not easily prone to damage
Has just the right length at 18 feet
Bottom Line:
In sum, this affordable CB radio antenna cable is commendable because of its molded connector, shielded coverage, and stranded conductor, which contribute to its performance and longevity.
2. RFAdapter RG8x Coaxial Cable
It may not be as affordable as the TruckSpec cable mentioned above, but this product is equally impressive because of its top-notch features.
One thing I like the most about this RG8X CB radio cable connector is how it resists adverse weather. Despite unfavorable conditions, the connector held up well, so I am confident that it will withstand the test of time.
In terms of performance, this product is a low-loss cable, which is indicative of superior shielding. Low-loss cables have low attenuation over distance, differentiating them from their standard RG counterparts.
Among others, one that is responsible for its low loss is the 128 x .12mm aluminum wire braid shield. It is indicative of good construction, which is also one of the reasons why it is ideal even for high-powered applications.
The versatile design of this coax for CB base station is also worth highlighting. Aside from CB and ham radios, it is also great for people who need a cable for an SWR meter, dummy load, antenna analyzer, and tuner. Furthermore, the device comes in various sizes, ranging from 3 to 100 ft for all kinds of connection.
To add, this coax cable with a male-to-male connector comes with a 12-month worry-free warranty. It provides buyers with peace of mind, knowing that the manufacturer backs their product for a year.
Heads-up:
Nonetheless, one of its shortcomings is the poor soldering job. The center pin easily pulls out of place because of the weak connection. It looks like only the very tip was soldered and not until the back of the wire.
What We Liked:
Holds up great through various weather conditions
Low loss design for superior shielding
Has an aluminum wire braid shield for optimal performance
Versatile design for an SWR meter, dummy load, antenna analyzer, and tuner, etc
Available in 3ft to 100 ft length
What We Didn't Like:
Has not the best solder construction
Bottom Line:
Overall, this quality coax cable is commendable because of its durable construction, low loss capability, and versatile design.
3. RoadPro RP-8X18CL Coax Cable
Designed for SO239 stud mounts in a single CB radio antenna, this is another coax cable worth considering. It is affordable with decent quality, making it deserving of a spot on this list.
Looking at its construction, one of the most notable is the use of 129 braided copper strands. I prefer cables with multiple strands compared to the solid construction. Not only that they are more flexible but they also deliver better attenuation, which has a positive impact on their overall performance.
Additionally, I am a fan of this coax cable because of its bendable design. This makes it versatile. I can roll it easily when I do not need the cable, so it sits neatly. Even when rolled, it stays in shape. I have not experienced signal degradation or interference. At both tips of the flexible cable, there are two soldered PL-529 connectors.
Design-wise, it is different from most coax cables because it is clear. This is unlike many that are solid black. Meanwhile, it has a length of 18 feet, which is more than enough for most applications.
Those using a coax cable for the first time will also love how user-friendly it is. I don't want to sound exaggerated, but it is as easy as eating ccandy! The most challenging part, however, is finding a grommet that will fit.
Heads-up:
While it is decent overall, the quality of the CB radio coax connectors can pose a problem to some people. They can easily fall apart.
What We Liked:
Made of 129 braided copper strands for flexibility and optimal attenuation
Easy to bend for neat storage
18-foot length is appropriate for most applications
Comes with two soldered PL-529 connectors on both tips
Easy installation even for newbies
What We Didn't Like:
Connectors can easily fall apart
Bottom Line:
From the braided copper center to the bendable design, this coax cable is another great option for a
CB radio
.
4. YOTENKO Lii-04113 Coax Cable
More than a CB base station coax cable, it is a multifunctional product that also works with SWR meters, surge protectors, walkie-talkies, surge protectors, and amplifiers, among others. It is also compatible with all HF, VHF, and UHF transceivers.
One of my favorite things about this coax cable is the heat shrink tube. At six inches, the tube is responsible for establishing a firm link between the cable and the UHF male connectors. This will effectively prevent the ends from disengaging even with repetitive pulls and bends.
To add, this RG58 cable stands out because of its exceptional construction. It has well-made parts, so I am confident of its longevity. It has a tinned copper wire braid outer conductor, PE insulation, and tinned copper wire inner conductor. The PL25 connector, on the other hand, has copper-nickel and brass gold plating.
Speaking of construction, I also like how the cable comes with a high-quality PVC sheath. The jacket is not only wear-resistant, but it also has good weather resistance, making it ideal for both indoor and outdoor installation.
With such a construction, some people might think that it is stiff. However, it isn't! It is flexible, making it easy to wrap around corners and bend depending on the desired position of the wire. It is also easy to roll during storage.
Heads-up:
Nonetheless, a minor gripe I have with this product is that it is not for high-power operation because of the shielding construction.
What We Liked:
Comes with a heat shrink tube for a firm link to the connector
Compatible with all HF, VHF, and UHF transceivers
Durable PL25 connector has copper-nickel and brass gold plating
Flexible for versatile mounting
High-quality PVC sheath is wear-resistant
What We Didn't Like:
The shielding is not ideal for high-powered radios
Bottom Line:
From the heat shrink tube to the PVC sheath, this coaxial cable has impressive features that make it another excellent alternative worth considering.
5. Wilson Antenna 305-830 Coax Cable
Wrapping up this review is an 18-inch coax cable that comes with PL-259/FME connectors. It is a bit more expensive than most of the products mentioned above, but it can provide a good bang for the buck.
Among others, one of the best features of this RG8X cable is the tinned copper-stranded center. I prefer this construction over those with a solid core. This is also one of the reasons why it is flexible, making it easy to set up compared to its more rigid counterparts.
The clear coating is another thing I like about this cable. While opinions may differ, I prefer coax cables with clear sheaths over those with black coating. I find them more visually appealing. Plus, once they start to wear, the damage is not easily visible.
For first-time users, I can recommend this coax cable because of its effortless installation. It comes with removable end, which makes assembly easy. It is a breeze to snake the cable through a vehicle. There is also no need for soldering to connect the cable.
Performance-wise, this 18-inch cable is remarkable. During the times I used the product, it delivered clear reception without static. The transmission is way better than many of the cheaper cables I previously tried.
Heads-up:
If there is one issue, however, it is that the ends of the cable come off easily. It is crucial to be extra careful to prevent such from happening. An easy solution to this problem is the use of a blue thread lock after installation for keeping the connection tight.
What We Liked:
Flexible stranded copper center
Has a Premium PL-259/FME connectors
Good-looking clear coax coating
Easy to install with a removable end
Provides clear reception without static
What We Didn't Like:
The ends can easily come off
Bottom Line:
With its flexible copper center, clear color, and ease of installation, this Wilson CB coax cable promises excellent value for the money.
What to Look for When Buying CB Coax Cable
Whether you are looking for a  coaxial cable for internet, TV, radio, or any other application, the options abound. For first-time buyers, it is easy to be overwhelmed, but this should not be an excuse to decide in haste. Below are some of the crucial considerations as you narrow down your choices.
When evaluating the types of coax cables, one of the most important factors is the quality grade. The latter affects the construction and performance of the cable. Below are some of the most popular:
RG-58: This is a standard coax cable with an impedance rating of 50 ohms. It has average exterior thickness and shielding. The cable diameter is .2 inches.
RG-58U: One of the defining characteristics of this cable is the solid center conductor made of bare copper.
RG-59: If you need a CB dual antenna cable, this is the right option. It comes with a flexible stranded center, so it is not easily prone to damage, even with bending.
RG-8X: It is a premium coax cable, which is known for having a stranded center compared to solid construction, making it flexible. In most cases, the diameter is .25 inches, making it perfect for adverse conditions.
The quality of the connector is crucial as it has a direct impact on the longevity and performance of the cable. In the products mentioned in this review, the connectors are PL-29, also known as barrel connectors. It has a screw-on construction that plugs directly into the rear of a CB radio.
While not as common, you will also find cables with ring-style connectors. They are known for having a low-profile design, making it possible to mount at an angle of 90 degrees. To add, they are often made of plastic, so they can withstand harsh external conditions, such as the weather.
Some cables come with FME screw-off ends. They are beneficial when running the cables in small holes or openings. PL-29 connectors are not ideal in such situations because they are bulky.
A solid center is common in inferior coax cables. If you are looking for superior performance, I suggest that you go for a stranded center, including the products reviewed in this buying guide.
They have short carrier wires that will hardly miss signals. When one strand breaks, there are backups. To add, it is also great if you are looking for flexibility.
Whether it is a coax for 11 meters or whatever antenna length and type of CB radio, 18 feet is the best option. This is ideal for most CB radio installations. When it comes to coax cable lengths to avoid, there is no exact number, but I suggest that you stay away from those that are too short or too long as such can impact the performance.
If you have an existing coax but it is too short, you can use a CB antenna cable extension. Nonetheless, while it can extend the length, make sure that they are compatible with each other or that you won't end up compromising performance.
In evaluating the quality of the coax cable, it is vital to look at how soldering is done. It is better if they are hand-soldered, which means that they are soldered by humans manually. In contrast, some manufacturers will have coax cables with connectors that are machine-soldered.
What Should be the Length of an Ideal CB Coax?
In most instances, the recommended CB coax cable length is 18 feet. This is ideal for most applications, offering the combination of convenience, value for money, and performance. It is best to avoid those that are shorter or longer as they can make it impossible to achieve good SWR readings.
Is SWR Affected by Cable Length?
Yes, the cable length affects SWR readings. SWR or Short Wave Ratio is a measurement of how well an antenna performs. A poor SWR rating can be caused by several factors, and one of the most common culprits is the cable, including its length. So, to maintain good SWR readings, be mindful of the length of the coax cable.
How Durable Are these Cables?
Most of the coax cables mentioned above are durable. Their longevity is one of their selling points. Nonetheless, some may have poor connectors and soldering jobs, which can compromise durability.
Several factors can hurt the durability of coaxial cables. One of the most common reasons for premature wear is physical damage. It is often a result of improper handling. Water and heat damage can also be blamed, especially for outdoor installation.
How to Run CB Coax Cable?
Running a coax cable to the radio is easy. One of the most important is to find a location to position the cable. This will depend on where the radio is, such as whether it is in a car or at home. Next, connect the cable to the radio and run it through the position you have earlier laid out, and finally, connect the other end to the antenna.
Is RG8X Better than RG-58?
Yes, the RG8X is better than the RG-58. RG8X is also known as premium coax. It is a heavy-duty CB coax cable with a stranded center. Many people also call it coax cable on steroids. In contrast, RG-58 is a standard cable. It has average shielding and thickness. This is also the most common that you will find in the market.
Conclusion
For high-quality signal transmission and clear audio quality, the best CB coax cable is a must-have. It may not be as recognizable as the antenna or the radio itself, but it is a vital component in your CB set-up.
The options are plenty, but not all of them can deliver the same top-notch performance. From sizes to lengths, consider different factors and choose wisely!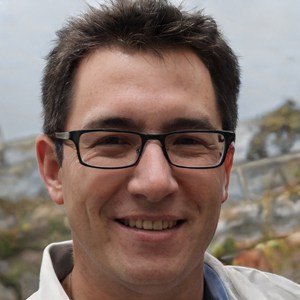 Hi, I am Amaro Frank – the Wind Up Radio's content editor and writer. Working with Adam is so much fun, as his stories and experiences enrich my knowledge about radio communications and radio accessories. My main tasks in Wind Up Radio are building content and generating great articles on different topics around radio accessories.