Are you trekking out into the backcountry? If so, don't forget to bring your best camping radio. You might be coming to a place where Bluetooth and Wi-Fi are not accessible. It is always better to be ready for when you run out of power in the middle of nowhere. The features that a portable radio possesses are undoubtedly helpful.
We have camping radio reviews that you can refer to if you are looking to purchase your first portable radio. Besides, our buying guide in the next section will further narrow down the choices you have, which should eventually help you in finding the best-suited camping radio for your needs.
Best Camping Radio Reviews
1. FosPower FOSPWB Emergency Weather Radio
Are you going camping this weekend? If yes, don't forget to bring a radio with you. If you don't have one yet, you can check out FosPower and its selection of quality camping radios.
They have this emergency radio with a 2000 mAh power bank. It can provide emergency power to small phones and tablets. In addition, it comes with three power sources that are useful in boosting the power of most small electronic devices and recharging the radio.
There is a crank level and solar panel that can regenerate enough power for a camping radio. It can keep the lights working and the SOS alarm running for whenever you need it. The AAA batteries included can provide power when regenerating power is unsuccessful.
Looking closely at the light feature, there are four LED reading lights and a flashlight. These can supply enough output for a light source in the dark or in emergencies. Each package comes with a weather radio, carabiner, and user manual.
Most importantly, this radio has access to NOAA weather stations. It can dependably receive emergency news and radio broadcasts from NOAA and AM/FM radio stations.
Heads-up:
Everything works great with this camping radio, but the only issue is there is no headphone jack on the unit. There is no option to listen to the radio privately. Another problem is, when you tip the panel to optimize sunlight, the panel turns on unless you lay it flat on the unit.
What We Liked:
2000 mAh power bank
Three power sources
Two light sources
Access to NOAA Emergency weather broadcast
What We Didn't Like:
No headphone jack
The solar panel turns on when tipped
Bottom Line:
This weather radio comes with many excellent features, making it ideal for emergencies. It is also a delight that there are three power sources to choose from if the situation prevents regeneration of power from one of them.
2. RunningSnail MD-088s Solar Weather Radio
Outdoor adventures are fun, but they can also be a bit dangerous. Make sure to pack a weather radio with you. You can get yours from Running Snail, which has several portable radios you can consider buying.
Take a look at this best camping radio, which is a must for any emergency. Everyone can keep up to date with the latest weather news and local hazard information. It has AM/FM stations and can receive NOAA weather broadcasts.
Each set comes with an emergency radio, micro USB cable, instruction manual, and an appreciation card. The compact radio is ideal for outdoor activities like camping trips, backpacking, and hiking. In detail, it has a flashlight with a long-lasting LED that can accompany you in the dark.
There are three ways that you can recharge this portable radio. Either by solar charging, hand crank, or with a micro USB. You can use the solar panel to regenerate power when there is sunlight. Otherwise, winding up the internal battery or charging with a cable will work.
Heads-up:
There is no need to have a separate adapter to charge this radio; the 1000 mAh power bank can power up your phone directly with the cable included in the package. But there is a minor issue. The flashlight is not bright and there are no flash modes or brightness control. Nevertheless, it is enough for general tasks in the dark.
What We Liked:
Ideal for emergencies
Compact size
Three rechargeable ways
No adapter needed
What We Didn't Like:
No brightness or flash mode
Bottom Line:
Emergency radios should be compact and portable with all the essential features to aid you in a crisis. This brand and model is one of the best that you can get in the market.
3. Mesqool MQL-CR1009-Y Survival Portable Radio
Are you going to the mountain to hike or camp? Do you have a portable radio in your bag? Don't make the mistake of leaving them behind. You can also check Mesqool, which has some of the best outdoor radios in the market.
This survival radio comes with a pre-configured NOAA weather alerts station and a solid AM/FM radio reception. You will receive seven programmed channels that broadcast alerts and severe weather advisories. Even with the external antenna down, the AM/FM and shortwave radio will provide a good reception. In addition, it features a rotating knob, making it easy to switch from one station to another.
The portable radio has five power sources and a built-in rechargeable 5000 mAh Li-ion battery power. It has a large capacity and is capable of charging your phone during emergencies. When the battery is off, the device can be charged with backup power sources either by solar crank, USB input connection, winding up the handle, or using three AAA batteries.
In case of a power failure, the hand crank can work as a bright camping flashlight. When you flip the solar panel, you can use it as an LED reading lamp. In detail, this radio features six bright LEDs, which makes it ideal for outdoors and emergencies. If you are trapped somewhere and need help, the red SOS flashing beacon can help. It sends a morse code and is loud enough to attract rescuers around the area.
Heads-up:
However, there is a minor issue that I want to point out. The FM radio dial is quite stiff, which makes tuning a challenge. However, I can attest that it gets better over time.
What We Liked:
It comes with pre-configured weather alerts
Five power sources
Includes bright flashlight
Features loud SOS alarm
What We Didn't Like:
The FM radio dial is a bit challenging to tune
Bottom Line:
For a camping radio, this one is multifunctional. It comes with many helpful features that you can use not only for camping trips but also during emergencies. The reception is also excellent.
4. iRonsnow TS-IS-088-B Solar Weather Radio
Climatic conditions can sometimes change in just a matter of minutes. If you are outside and away from the city, a weather radio is an excellent way to keep the weather in check. iRonsnow has several good radios that you can take a look at and think about purchasing.
Consider this classic emergency radio that comes with a micro USB cable and manual. It has two LED modes: the 1W bright mode and the long-press flashing mode. These are helpful when you want a steady source of light in the dark or are trying to attract attention.
You don't have to guess if the radio is fully charged or nearly complete. There is a charging indicator with four lights that you can check. Besides, you have three ways to recharge the unit. The main power is a USB fast charging for daily use, then the hand crank, and the solar power. The last two can regenerate energy when the primary power runs out during emergencies.
This compact and lightweight radio can receive AM/FM and NOAA broadcasts anytime. It is designed to provide emergency warnings for different natural disasters and emergencies. The 2000 mAh power can also charge your phone when it runs out of juice, and you need to contact your family and relatives.
Heads-up:
The only issue I have observed with this camping radio is it does not work great as a USB battery bank. It is not capable of charging your phone fully but only a few percent. Nevertheless, you can use your phone for a while to get help and contact your loved ones.
What We Liked:
Two LED mode
Features a charging indicator
Three rechargeable ways
Compact and lightweight
What We Didn't Like:
It does not work great as a USB battery bank
Bottom Line:
This radio is easy to carry around when going outdoors or traveling across the country. It is also helpful and keeps you updated on important weather news in case of an emergency.
5. Panasonic RF-2400 Portable AM/FM Radio
Wherever you go camping or hiking, it is always helpful to have a radio with you. It is essential if you are going away from the city. Panasonic can offer you its portable radios that come with everything you are looking for in the best portable camping radio.
One example is this easy-to-use AM/FM radio. It is portable and handheld with a user-friendly interface. The digital tuner is designed simply with a large dial scale and fluorescent pointer for easy viewing even in the dark.
The high-quality sound of this unit is impressive. It features 10cm speakers that sound great regardless of whether you are indoors or outdoors. Besides, the AFC or Auto Frequency Control offers an effortless and stable tuning. The ferrite antenna can pick up both AM and FM signals.
Another fantastic thing about this radio is that it has a 3.5mm jack compatible with earphones and headphones. This way, you can listen in private or listen with less background noise.
It is an excellent camping radio that is useful when there is power outage or inclement weather. You can use it with batteries or plug it into a power source. Note that it takes four AA batteries. Also, the package comes with an AC adaptor.
Heads-up:
However, there are several minor problems that I have noticed while checking this device. The cord is stiff and connects to the side of the radio. Plus, there is no storage for the cord. If you need only a small length of the cable, the rest will all hang out loosely.
What We Liked:
Easy to use
High-quality sound
Smooth tuning
Compatible with earphones and headphones
What We Didn't Like:
Stiff cord
No cord storage
Bottom Line:
Despite the minor flaws, the reception and sensitivity of this model are impressive. It is also worth noting that the interface is easy to use and see even in the dark. It is one of the best portable radios for camping that you can consider.
6. Puiuisoul 090P Portable Weather Solar Radio
Is it your first time going camping in the mountains away from the city? Did you include a radio in your list of things that you should never forget bringing with you? If you haven't yet, browse Puiuisoul's selection of camping radios that you might find suitable for your trip.
Take a look at this hand-crank radio with a 4000 mAh Li-ion battery power. The battery is replaceable, and you can easily find replacements in your local market or online. There are three ways to power this unit: hand crank generator, solar charging, and micro-USB cable. Charge it on a sunny day or even in the dark; it will never run out of power.
The bright flashlight comes in three modes. It has a lighting distance of 10 meters and can be used as a reading lamp with motion sensors. An SOS button in the upper right corner will give a flashing high beam light and loud siren when pressed. It is a valuable feature when you need to attract the attention of rescuers.
In case of a natural disaster or emergency, this lightweight and portable radio can help you survive. It has a clear sound that can provide radio broadcasts from NOAA weather stations. You can stay up to date with the recent news, while also preparing for the worst.
Heads-up:
There is just a slight concern that I want to comment on. The battery backup barely works and cannot fully charge a phone. It also depletes easily when charging another device. But if you only need it to power your phone to contact your family, then it works fine.
What We Liked:
4000 mAh capacity
Three ways to charge
Three mode flashlight
Portable and lightweight
What We Didn't Like:
Battery backup barely work
Bottom Line:
Anyone who wants to be prepared for emergencies should have this camping radio. There is an SOS alarm and large-capacity battery that you can rely on.
7. Vondior VX-Radio Portable Pocket Radio
Nothing beats the comfort and assurance a pocket radio can bring. Whatever happens in the wild, you are sure to have a device that will keep you updated on what is happening in the city or the sky. Vondior can offer you some of its top-notch pocket radio that you can take with you.
They have this simple transistor radio designed to fit your pockets. It is lightweight and easy to carry around so you can listen to the AM/FM radio for entertainment. Thus, you can have authentic pleasure in real-time without being distracted by modern-day technology.
In case of a power or transistor outage, this camping radio will not die out like the rest of your gadgets. It runs on AA batteries that can last for weeks. Plus, you can readily find replacement batteries for your unit. You can stay connected and receive broadcast news, which is helpful during emergencies.
The prominent built-in speaker produces good quality sound. Everyone in the room can enjoy listening to a song, a baseball game, or the weather news. It will be just like in the old days where everyone gathers around to listen to a radio broadcast.
Heads-up:
The sensitive and great radio reception allows you to access many of your favorite stations. It has excellent AM and FM quality that you will find impressive. But the only issue here is that the outer body of the radio seems fragile. There is a high chance that the poor-quality plastic will break when it falls. It would be best to make sure it doesn't fall on any hard surfaces.
What We Liked:
Pocket-sized and lightweight
Batteries last for weeks
Built-in large speakers
Sensitive and clear reception
What We Didn't Like:
The outer body is of poor quality
Bottom Line:
The long battery life and the impressive speakers of this radio make it ideal for outdoor activities. It is a must-have in every emergency kit.
8. PPLEE CR1009 5-way Powered Weather Radio
One never knows if it'll rain or if the wind will be strong when you are in the wild. Unless you have a NOAA radio that you can listen to. PPLEE has these kinds of radios, which also come with other valuable features.
This weather radio is equipped with a pre-programmed NOAA weather band. In detail, it has access to seven independent channels that broadcast weather updates in real-time. This radio has excellent reception for AM/FM and shortwave radio whether you are indoors or outdoors. The adjustable antenna can also enhance the signal reception.
The 5000 mAh battery capacity has five power sources. You can recharge the battery, use three AAA batteries, hand crank it, attach it to a 5V USB input, or use the solar panel. In addition, the ample capacity power can charge a phone, so you have the option to contact your family and friends when your device runs out of juice.
Another fantastic feature of this portable radio is its bright and long-lasting flashlight with two light sources: the 2.5W reading lamp that emits enough light to read in the dark and the 3W integrated flashlight with a wide area for better vision.
During an emergency, the loud SOS alarm sound can be a lifesaver. The flashing red light with morse code allows yourself to be noticed by other people like rescuers. You can also use the included pocket-sized compass when you are lost and trying to find your way back.
Heads-up:
The only problem here is the compass, while functional, is off a tad. If you have a dedicated and separate compass, then this is not much of a problem.
What We Liked:
Pre-programmed NOAA weather band
Five power sources
Bright and long-lasting LED flashlight
It comes with a compact and SOS alarm sound
What We Didn't Like:
The compass is slightly off
Bottom Line:
This camping radio will be a big help to increase your survival chances during an emergency or outdoors. It is equipped with many features that can get you out of a situation safe and sound.
9. Greadio GR-002W Emergency Weather Radio
Camping radios are a necessity, and every camper knows this. If you are new, then you shouldn't waste any time and get yourself one. Visit Greadio and see what they have for you.
Consider getting this weather radio that doubles as a power bank. It has a 2000 mAh capacity capable of powering a phone and other USB devices for emergencies where you need to make a call.
With the rechargeable battery, you never have to power off. Besides, it has several ways to regenerate power. You can use its solar panel, hand crank generator, charge it with a micro USB cable, or use three AAA batteries. It can last for 10 to 12 hours of radio time or up to 15 hours of flashlight time.
If you experience a power outage, the 1W LED flashlight can also be a reading lamp that provides you light. It can keep a room or space nice and bright when your power is suddenly cut off or if you are outdoor camping.
This compact radio is also lightweight, which means you can carry it around with ease. Include it in your emergency kit at home or in your backpack when you go camping or hiking. It can broadcast AM/FM and NOAA weather channels as well; it'll keep you up to date with the condition of the weather and important news amidst a natural disaster.
Heads-up:
However, there is a minor issue with this unit. The volume and tuning buttons are stiff, making it a challenge to pinch and turn. It might take a while to get used to, but once you do, all is well.
What We Liked:
Can power a phone
Rechargeable li-ion battery
Bright flashlight and reading lamp
Compact size and lightweight
What We Didn't Like:
Volume and tuning buttons are challenging to pinch
Bottom Line:
This portable camping radio is a friend that you will need when you go camping or hiking outdoors. It is also helpful in receiving weather news when there is a weather disturbance.
10. Sangean TB-100 TOUGHBOX Rechargeable Radio
One of the things that you can rely on when you go camping is a radio. It will keep you entertained and informed. Sangean is well-known for its camping radios; check them out if you don't have a portable radio yet.
They have this rain-resistant digital radio. It has an IPX4 rating against water damage, so you can expect it to withstand rainy days outdoors. In addition, it is dust and shock-resistant. The parts are made of durable ABS plastic that withstands impact as well. It is the best radio you have for all job site environments.
This device can offer the best reception with ten station presets, five for each AM and FM. The PPL synthesized tuning offers accurate and fade-free reception. Besides, the station and time are visible on the large LCD, even in the dark or across the room. If you want quick access to a station, you will find five speed-touch preset buttons for that.
The impressive charging capability of this unit makes running low on battery an easy problem. This radio has rechargeable batteries that you can effortlessly charge straight from the radio—no need to remove and return it to the compartment.
Heads-up:
The high-output speaker is full-range and produces quality sound. There is enough audio output. Thus, you can hear it well, even in noisy environments. But there is an issue that I want to point out. The antennas are on the smaller side, and they can only extend for a short length. Even so, with the quality of the signal, it is not much of a problem.
What We Liked:
Rain-resistant
Ten station presets
Charging LED indicator
High-output speaker
Bottom Line:
If you are looking for a rugged camping radio that you can bring for all your outdoor adventures, this one is ideal. It checks all the boxes that make it an excellent portable radio.
11. Eton ARCFRX3+WXR American Weather Radio
When the weather is unpredictable, a good emergency radio is a companion that you need. Whether you are outside or in the comforts of your home, they can keep you updated. Get your portable weather radio from Eton.
This emergency radio is designed to help you be prepared for any emergency. It can provide entertainment when you have a party in your backyard and is a reliable companion on backpacking trips.
With this multifunctional device, you can stay alert with all emergency weather news in your area. It has an automatic broadcast function to receive signals from AM/FM stations and NOAA bands. You can have easy access to seven NOAA stations with the included adjustable digital tuner.
In addition, it features an alarm clock, LED flashlight, and red flashing beacon. The flashing can light up a wide area and effectively attract attention wherever you are.
The 2600 mAh battery capacity can power up your phone when you run out of juice and need to contact others. You regenerate power using rechargeable batteries, backup battery packs, the hand turbine, or the solar panel. With all these options, you will never have to worry about running out of power.
Heads-up:
The reception, playback time, and sound quality are excellent. The only problem is that it is challenging to close the battery lid. You have to find an orientation where the battery terminal won't interfere with the cover. It might take a while, but it is doable.
What We Liked:
Features an alert function
Multifunction digital device
Rechargeable
Can power up a phone
What We Didn't Like:
The battery cover is challenging to close
Bottom Line:
Protect yourself and your whole family with this portable camping radio. You can receive storm alerts and stay connected with your loved ones using this unit.
12. Givoust OD-097 Emergency Weather Crank Radio
Radios these days are more than just a source of information. They are equipped with many useful features that make them good buddies when camping away from the city. Givoust offers some of the best crank radios that might be to your liking.
One example is this multifunctional crank radio. It is equipped with many features for entertainment and emergencies. In detail, it comes with an LED flashlight, AUX music player, and SOS warning. This unit is suitable for indoor and outdoor activities as well as emergencies.
The 4000 mAh power bank can charge a phone during a power outage or emergency. It can provide either 30 to 35 hours of AUX music play, 18 to 20 hours of flashlight time, or 18 to 20 hours of radio play when fully charged.
These are only estimates and can change depending on several factors like sound volume. There are four ways to power this unit: hand crank, solar energy, direct charging with a USB cable, and battery charge.
You can get signals for AM/FM and NOAA radio stations. They will provide you with hazard information, weather updates, and the latest news to be prepared in advance. Even without severe storms or natural disasters, you can tune in to reports.
It is effortless to track the channel information, remaining battery, and volume with the included LCD screen. You will also receive alerts that will flash on the screen when there is bad weather rolling in.
Heads-up:
The only issue is that it's too slow to tune from one station to another. There are no station presets, so you have to surf between stations manually. It may take a while to find the dial of each station.
What We Liked:
Multifunctional
4000 mAh power bank
Keep power in four ways
LCD screen and weather alert
What We Didn't Like:
A bit slow to tune station by station
Bottom Line:
If you are still looking for a camping radio for emergencies, your search ends with this unit. It comes with all the necessary features you need to be prepared for any natural disaster.
Factors to Consider When Choosing Camping Radio
You have read reviews of some of the best radios for camping in the market. Now, we will go over the crucial factors that you need to consider to make an informed decision. This list will help lessen the frustration most people face when buying their first camping radio as well.
Power
Having multiple power sources for your radio guarantees that you will never run out of juice to power it. The most common power comes from batteries, but many radio sets these days also feature power panels and built-in rechargeable batteries.
Battery Life
How long will you be out camping, and how many hours do you think you'll be listening to the radio? Depending on this, you can expressly opt for extended battery life when using the radio for entertainment purposes. Pick one that can last at least 20 hours before it needs to be recharged.
Reception Quality
A radio with an antenna is a good one as it adds value to the reception quality. You can tell that radio has good reception when it can pick up weak signals and separate them from strong ones.
Durability
Outdoor camping trips are rough and tumble—not a suitable environment for fragile equipment. Choose a sturdy and rugged radio that can withstand a bit of rough handling.
Weight
Packing light is more preferred when camping Thus, one should pick a lightweight radio. If it doesn't go over five pounds, then it's a radio that you can conveniently and comfortably bring with you.
Audio Quality & Volume
People sometimes forget about these, but you shouldn't. A radio with bad quality output and low volume are difficult to listen to. Consider getting a camping radio with quality sound and volume in the range of 80 to 84 decibels.
IP Rating
The IP rating indicates the level of resistance the radio has against solid materials like dust. In addition, it marks the level of water-resistance of the device. Check your requirements and see if the rating matches them.
Different Types of Radio
In the past decades, many types of radios have been developed and evolved into several forms, with each one having a different function. Despite the prevalence of radios, some people still don't know much about them. To help you understand how each type of radio works, read on.
AM or Amplitude Modulation is one of the oldest types of wireless broadcasting. In detail, the audio signal alters the strength of the radio waves, which is a process called modulation. Then, the AM radio decodes the modulation into a discernible sound for the human ear to pick up. But the sound quality is not always excellent since electrical noise can be picked up.
Since its development in the 1930s, FM or Frequency Modulation radios have been equipped with tons of enhancement. Unlike the AM, the FM radio focuses more on the modulation and relies on the signal strength. As a result, FM delivers improved sound quality with lower levels of electrical interference.
Shortwave radio's frequency is around 1.7 to 30 MHz and interacts with the ionosphere. The radio broadcast can travel hundreds and thousands of miles, and people can tune in from anywhere on the Earth. The government and commercial stations are some of the users of the shortwave radio.
This is a new form of radio broadcasting and is commercially based. It is powered by satellites and can cover broad areas without compromising audio quality. Not anyone can listen to satellite radio since it comes with a computer chip that prevents the receiver from accessing channels. It requires a particular receiver and a subscription plan.
Also referred to as amateur radio, the ham radio operates on a unique set of frequencies allowed by the Federal Communication Commission. It can broadcast signals for hundreds of miles like the shortwave radio and is helpful during natural disasters when the local communication is wiped out. However, one needs a license, training, and special equipment to use a ham radio.
Benefits and Drawbacks of Camping Radios
Streaming might be on the rise, but radios are still widely used by many. With a camping radio you can listen to different AM and/or FM stations where you can get valuable news and entertaining music. In addition, most camping radios these days come with features that make outdoor adventures more enjoyable. If you are contemplating getting one, this pros and cons list can help you decide.
Advantages
Lightweight and easy to bring around wherever you go
There are more features to enjoy like a flashlight and powerbank
No boring time with accessible music for entertainment
Always up-to-date with recent news
Useful in times of emergency
Can increase your chance of survival during a disaster
Disadvantages
Takes time to get familiar with
More expensive due to the advanced technology features
There is no doubt that everyone can benefit from having the best camping radio. It is especially important to bring one when going for any outdoor trip. If you are still hesitant, please reconsider. There are more positives than drawbacks when owning a camping radio.
Who Makes the Best Radio for Camping
Many camping radio brands are available in the market. Some people tend to browse by brand. Based on the reviews of the general public, here are three of the most well-known brands when it comes to camping radios.
Panasonic
This brand is known for its home appliances like refrigerators, televisions, air conditioners, vacuum cleaners, water dispensers, and more. They also offer high-quality portable radios that are easy to use and feature a durable design.
Sangean
All radios from Sangean are outstanding and top-notch; many customers said so in their reviews. This brand is one of the leading manufacturers and marketers of consumer electronics, and its radios have a reputation for being high-quality.
Eton
Eton has been in the industry for almost three decades. They have a wide range of products for home and office. It includes a rechargeable battery pack, powered sound systems, and weather alert radios trusted by many. Their products are designed to be on the road and outdoors.
Do Crank Radios Really Work
Yes. Despite their antique look, crank radios are relevant and reliable. They are multi-purpose and must-have items in any emergency kits. Crank radios are considered one of the best NOAA weather radios. Besides, it has sustainable power and light features.
Can I Charge My Phone Using these Radios
Many camping radios are multipurpose and have many features. One of them is the ability to charge your phone. However, you might want to have a separate power bank for your phone as most of these portable radios can only add a few percent of battery to your phone.
Conclusion
The best camping radio is a necessity in your camping gear which can be a lifesaver at times. Making this investment is vital to ensure that it has the functionality and value you need. We hope that our product reviews and buying guide can help you find the best travel radio. If you already found a camping radio that works best for you, share your experience with us!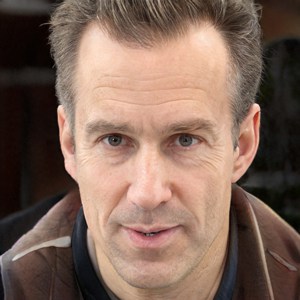 After four years working as a radio mechanic, I know that everything about radio communication is not breezy, even though it greatly benefits us. That is why I set up a website sharing my skills and guides to help non-professional users use their radio headsets, set up their antennas or choose the right products, etc.