The scorching heat of the summer sun is the perfect time to hit the beach. Some people wanted to sit in silence while looking at the sea, while others preferred to play some fun tunes. If you are more of the latter, you probably plan to bring a waterproof beach radio with you on your beach adventure.
For those who are still searching for the best beach radio, you might be looking in the wrong place. But no worries, we are here to help you find a suitable unit just in time for your summer beach adventure. But take note of the following factors you should keep an eye on:
Portability: Since we are looking for a beach radio, it should be effortless to carry, comes in a handy size, and doesn't take up much space. Bulky units are not ideal for the beach.
Volume: It should be loud enough so that you can hear the music even amidst a noisy crowd. A unit with adjustable volume is also favorable.
Battery Life: It should be capable of more than four hours of operation. Opt for a unit with several power options so it doesn't quickly run out of juice.
Here we have product reviews of some of the best portable beach radios in the market from some trusted beach radio brands. You will probably end up with a list of two or more after; our buying guide can help you narrow it down. If you have any questions about most beach radios, you might find the answer to them in the next section.
Top 1
Panasonic RF-2400
| | |
| --- | --- |
| Weight | 1 pounds |
| Power Source | AC & Battery |
| Hardware Interface | USB |
Top 3
Kaito KA500

| | |
| --- | --- |
| Weight | 1.48 pounds |
| Power Source | Solar, Battery |
| Hardware Interface | USB |
Best Beach Radio Reviews
1. Panasonic RF-2400 Portable AM/FM Radio
Are you planning a weekend beach vacation? Don't forget to pack a beach radio with you. If you don't have one yet, Panasonic has some of the best units that you can consider purchasing.
They have this battery-operated analog radio in silver. It has a simple and user-friendly interface. The large dial comes with a fluorescent pointer making it easy to view even in the dark. The convenient design makes it simpler for older people to figure out in a matter of minutes.
The digital tuner features an AFC or auto frequency control to make it possible to have a smooth and stable tuning. In addition, the antenna can pick up AM and FM signals so you can enjoy uninterrupted listening to your favorite radio stations.
This radio is perfect for outdoor camping, power outages, and severe weather. You can use it for a long time using the built-in battery or four AA batteries. Listening in private is made possible with the 3.5-millimeter jack, compatible with both earphones and headphones.
Heads-up:
It is lightweight, portable and thanks to its carrying handle, you can conveniently bring it wherever you go. More so, this radio doesn't take too much space since it's only 10 centimeters. However, there is a minor issue. The cord that connects to the side of the radio is stiff, which adds another 2.5 inches to it. But since you can use it cordless, it isn't much of a problem most of the time.
What We Liked:
Simple and user-friendly
Smooth tuning
Has headphones and earphones jack
Lightweight and portable
Bottom Line:
This radio has a good reception and selectivity. Besides, the design is uncomplicated and not awkward to use. I highly recommend this if you are looking for a beach radio to give to older people.
2. Avantree BTSP-850-BLK Portable FM Radio
It's already summer, and the beaches are getting crowded. Drown the noise with a good quality beach radio to entertain your group. Check out Avantree and its collection of top-notch portable radios.
This 3-in-1 unit is the best beach radio for you. It has three modes: micro SD card mode, wireless mode, and FM radio mode. Stream songs by connecting your device to the speaker or insert a card with your favorite music. If you don't have either, you can tune in to your favorite FM stations.
The six equalizer mode is perfect for those who want to listen to a specific type of music. You can choose between soft music, natural, classic, rock, pop, and jazz in the wireless and SD card mode. For FM radios, there is an auto search and save channels. Once the channels are saved, you can conveniently choose a station by manually selecting the number buttons.
The small and lightweight design makes it possible to fit this radio in your pocket. It also comes with a hand strap for extra portability. If you are in an enclosed environment, you can connect the USB cable. And it will act as an antenna to pick up and enhance signals.
Heads-up:
The only issue here is the complexity of the interface. Older people might find it challenging to use. But with time, it'll be more manageable, plus the features outweigh this single problem, so it is still a worthy purchase.
What We Liked:
3-in-1 radio speaker
Six equalizer modes
Can save channels
Portable design
Bottom Line:
The performance of this beach radio is excellent. It can pick up beach radio stations and provide a high-quality signal. For those who prefer portable outdoor radios, this one's for you.
3. Kaito KA500YL Emergency Radio
Listening to music while on the beach is pure bliss. But your experience might vary depending on the beach radio that you have. Go to Kaito for your quality radio needs.
You can use this six-way powered emergency radio for your beach adventure. In detail, users can regenerate it with the hand crank generator, built-in rechargeable and replaceable batteries, solar panel, wall power adapter, and three AA batteries. With these, you don't have to worry about the unit running out of juice.
There are seven pre-programmed NOAA channels, 2-band shortwave, and comprehensive AM/FM stations coverage. Thus, you can listen to sports, music, and breaking news around the world. When you have this, you are always up to date with the latest news.
The radio features a USB port where you can charge your phone in case of an emergency. It provides power so it allows you to contact your family and relatives when there is a power outage. The unit also comes with other features that increase one's survival amidst a disaster.
The water-resistant radio is a valuable feature that makes it perfect for outdoor pools or the beach. Besides, it is made of impact-resistant materials. You can expect it to withstand harsh conditions and deliver high sensitivity reception.
Heads-up:
However, the crank power of the radio is a bit weak. It is vital to carefully and follow the instructions of the user manual. Good thing that there are other ways to power the unit.
What We Liked:
6-way powered
Comprehensive coverage
Works as an emergency phone charger
Water-resistant
Bottom Line:
Having this handy device with you keeps everyone entertained and up-to-date with important news. It is also sturdy, which is an assurance that it will last for a long time.
4. Sangean TB-100 Digital Rechargeable Radio
Many portable outdoor radios are sold in the market. Deciding which one is suitable for a beach trip is a challenge. Start your search by visiting Sangean.
The brand has this rain-resistant digital radio which is also resistant to dust and shock. Its body is made of durable ABS plastic and is designed with a roll-cage that effectively absorbs shock. All these characteristics make it a suitable radio to bring to your next beach adventure. You don't have to worry about dripping water on it or placing it on the sand.
There are ten radio station presets, five for AM and five for FM. Use the speed-touch buttons to have convenient access to your favorite stations. The PLL synthesized tuning delivers an exact and fade-free reception. With the large LCD, the stations are clearly visible.
The unit is rechargeable and features a charging LED indicator. You don't have to guess when it's time to charge the radio because you can tell when it's running low on battery. There is also no need to remove the battery to charge; simply attach it straight into the unit.
Heads-up:
Furthermore, the smart device is equipped with a powerful five inches high-output speaker. It is a water-resistant and full-range portable speaker. You can hear enough audio output even in noisy environments. The only issue I have with this unit is the small antenna. It doesn't do much when you pull it out since the reception is reasonably good even without it.
What We Liked:
Rain-resistant
Ten radio station presets
Charging LED indicator
Powerful speaker
Bottom Line:
If you are looking for a well-built radio unit that can work well on the beach. This device has everything you want in a beach radio, from loudspeakers to a water-resistant body.
5. VONDIOR VX-Radio Battery Operated Radio
Make your search for outdoor radio for the pool easier. Consider getting your unit from VONDIOR. They are well-known for their selection of top-notch outdoor radios.
Take a look at this sturdy and dependable pocket radio. It is designed to be compact, so you can conveniently carry it anywhere you go. Besides, it is user-friendly and straightforward; even older people will find the controls easy to master.
The unit comes with comprehensive built-in speakers. It can fill any room or space with music, sports games, or news updates. The sound coming from this radio sounds better compared to other electronic devices back in the day.
This transistor radio has excellent AM and FM quality. You can stay connected and up-to-date with important news. It is beneficial in times of disaster or power outage. Hence, having this radio can increase your chances of survival.
When going outdoors or on the beach, you will find this radio as a good companion. It will entertain you and inform you. In detail, it has several valuable features that will make your experience better. There is a long-range antenna to enhance the signal, an easy to tune dial, and a built-in headphone port so you can listen in private.
Heads-up:
There is just one problem that I want to point out. The batteries run out sooner than stated in the product description. It would be best to choose premium batteries and bring extras when taking them outdoors.
What We Liked:
Sturdy and dependable
Built-in large speakers
Excellent AM and FM quality
Comes with a headphones port
Bottom Line:
This pocket radio is fascinating and extremely useful. You can depend on it wherever you go and want to listen to the news or play music.
6. Sangean PR-D7BK Digital Portable Radio
If you are going to the beach and want to enjoy music, you will need a beach radio. Sangean is a name that you will hear when asking people for some of the best units.
Consider this simple portable radio designed to fit small spaces, which means you can conveniently carry it wherever you go. The controls and radio functions are user-friendly. Experience accurate and fade-free reception with the PLL synthesized tuning.
In addition, there are ten preset stations available, five each for AM and FM. The digital tuning system and station auto scanning are favorable and time-saving. Thanks to the auto seek station, it is effortless to select, locate and automatically store active stations.
The sleep timer is an impressive feature; you can set the alarm and turn on your favorite station. Besides, You can have the radio top turn itself spontaneously after 15, 30, 45, 60, 90, or 120 minutes.
If you have trouble waking up in the morning, the human wake system might be for you. It features a buzzer alarm with a gradually increasing sound instead of the usual harsh and instant noise.
Heads-up:
There is a rechargeable battery indicator, so you'll know when it's time to recharge your unit. Everything is great about this smart device except for one thing. It doesn't work as a pocket radio since it is larger than most pocket-sized units. But it is portable enough and easy to carry.
What We Liked:
Convenient radio functions
Auto seek stations
Sleep timer
Human wake system
Rechargeable battery indicator
What We Didn't Like:
Larger than most pocket-size radio
Bottom Line:
I think we found one of the best beach radios in the market. This beach radio right here is the best outdoor radio loaded with many cool and helpful features that offer a great experience.
7. Retekess FF9225A AM/FM Radio
Finding a good beach radio can be tricky when there are many of them sold in the market. Have you tried looking into Retekess? They might have the perfect unit for you.
This portable AM/FM radio is portable and lightweight, perfect for your beach vacation. Its small size can fit any small bag and takes up little space. There is a handle if you want to carry it around wherever you go.
The large tuning knob makes it effortless to tune. With the clear dial, one can quickly identify the pointer and the scale so that you can do tuning in a breeze. You can grab the knob with ease and tune it to each station accurately. Expect a good station selection and sensitivity.
Furthermore, the unit comes with a 3.5-inch 2W speaker. It produces a loud volume which works excellent in big spaces and noisy environments. If you prefer to listen in private, you can. There is a 3.5 mm jack that is compatible with both headphones and earphones.
Each set comes with a radio and a five-foot-long power cord ideal for home use. There is a slot of three D batteries suitable for emergencies for those planning to bring the unit outdoors. You will also get an attractive case that is giftable.
Heads-up:
However, I realized something while going over the functions and features of this device. The radio does not support stereo, but you can consider getting this if this is not your priority.
What We Liked:
Portable and lightweight
Easy to tune
Loud volume
Comes with an earphone jack
Bottom Line:
This is a fantastic radio with a convenient handle. It is designed for effortless tuning, which makes it effortless for elders to use.
8. Studebaker STUD-SB2000TE Portable Radio
Telling yourself to get a good beach radio and doing it are two different things. Doing the latter can be a real challenge. Make it easier by browsing through Studebaker's selection of top-notch radios.
How about this teal-colored classic radio? Aside from its pretty appearance, it comes with a foldable carrying handle. You can effortlessly bring it with you wherever you go, either by the beach or the poolside.
There is an auxiliary input jack where you can connect your digital audio device like iPod or MP3. It is convenient, especially when you have your favorite tunes saved on your device.
You can listen to different stations for the news or the latest music. This radio can pick up AM and FM signals and enhance the transmission by turning the built-in antenna. Rest assured that you will always be up-to-date with important information from credible sources.
The premier portable speaker of this radio has an output power of 350 mW. It can fill a room with quality sound; even in a crowded and noisy environment, it will stand out and reach your ears. If you intend to use the unit at home or in the office, the AC adapter plug is a great function that can recharge the device.
Heads-up:
But the problem with this product is it sometimes has trouble picking up stations. You need to adjust the antenna for a clearer signal.
What We Liked:
Easy to carry
Has auxiliary input jack
Receives AM and FM signals
Premier speaker
What We Didn't Like:
Sometimes has trouble picking up stations
Bottom Line:
This teal radio will surely bring you delight if you want to go beyond the usual dark or white shades. Not only does it look attractive, but it also works excellent in receiving signals so you can listen to your favorite music.
9. U UZOPI 612046000000 Outdoor Speakers
There are many exciting beach radio options, and finding the best one for your trip this weekend could be tricky. But with U UZOPI, you will undoubtedly find a unit that will accompany you for a long time.
This outdoor radio features a simple yet elegant design with a stunning appearance. It has a large LED display and a 360-degree voluntary rotary knob which makes it user-friendly. In addition, it comes with a remote controller for an effortless operation.
The superior quality sound of this unit can be proven with the full-bodied sound that you can hear from it. In detail, it is equipped with 52 mm high-performance drivers and built-in bass. The extensive audio can range from a high sound to deep bass.
Moreover, this device has a 2200 mAh rechargeable battery that is built into the unit. You can run the radio for eight to ten hours of use in varying volumes with a full charge. The various play methods available give you plenty of options to choose from.
Connect any of your Bluetooth devices as far as 33 feet away. You can choose between five play modes: Bluetooth, AUX, USB port, FM radio, or TF card. The hands-free call function is also possible.
Heads-up:
But there is a minor issue that I want to point out. There is no way to know the state of charge of the unit. You have to guess when the device is nearly running out of juice or is almost complete when charging since the battery charge is not apparent.
What We Liked:
Simple and convenient design
Superior quality sound
Long playtime
Various music play method
What We Didn't Like:
Battery charge is not apparent
Bottom Line:
Are you looking for the best portable outdoor radios? Try this decent radio. It also comes with several music play methods and an extended playtime that you will surely appreciate.
10. ION Audio Tailgater Express Wireless Speaker
Your beach trip can be more exciting with some music playing in the background. Get yourself a beach radio from ION Audio; they are one of the best in the market.
They have this level IPX4 splash-resistant speaker system. It is an ideal unit for beach or poolside use. Rain or shine, this radio will accompany you even during unexpected rain showers and harsh weather conditions.
The built-in rechargeable batteries can last for a long time after a full charge. You can use the radio for up to 30 hours continuously. There is also a port where you can connect any device for charging. It is a USB power bank that could be your lifesaver during power outages.
You will surely appreciate the bright and legible display of this device. There is no need to squint or use a flashlight; the controls and status of the unit can be seen as clear as day.
Moreover, bring it anywhere you want with little to no effort. This unit is designed to be portable and convenient to carry. It can accompany you to any of the outdoor adventure plans.
Heads-up:
You can stream music on this unit even from a hundred feet away. The only issue is while there is a microphone input for karaoke, it doesn't seem to work well. It would be best to check the compatibility of the mic.
What We Liked:
Splash-resistant
Built-in rechargeable batteries
Bright and legible display
Portable and easy to carry
What We Didn't Like:
The mic input is not that great
Bottom Line:
This rugged and cool-looking radio is the one that you are looking for on your next beach vacation. It is tough enough to conquer the sea and sand while giving you access to good music and essential news.
10. HB SYNCHKG095181 Portable Bluetooth Speaker
Are you still looking for a beach radio for your upcoming beach getaway? Check out this HB radio that has some suitable units that can spice up your party on the beach.
This versatile portable speaker is equipped with many features that make it an ideal beach radio. The unit features ten LED mood lights which allow you to pick one color on display while listening to the music of your choice. It comes with many certifications, assurances, and guaranteed that this product is built to last for a long time.
There is no need to worry about a bit of water dripping on this radio as it is 100% waterproof. It is fully submersible up to a depth of one meter. Besides, it is also resistant to shock and dust. When combined, all these features make this radio the perfect outdoor adventure companion, built tough to withstand the harshest environment.
The long battery life of this unit is a lifesaver. After charging fully for approximately three hours, you can use it for up to six hours of playing time. The great-sounding speaker of this radio can create a fun atmosphere anytime and anywhere.
Heads-up:
One should also note that it comes with a strong suction cup that attaches to any soft surface like ceramic, glass, and your car's windshield. But there is a minor issue; it is a bit challenging to change stations. You need to count the number of changes to know how many stations there are. It could be troublesome sometimes.
What We Liked:
Versatile unit
Waterproof
Long battery life
Deliver great sound
What We Didn't Like:
Changing stations is challenging
Bottom Line:
There are many good things about this speaker. It is a versatile unit equipped with many useful features, plus the long battery life is also a considerable advantage. I can confirm that it is one of the best emergency outdoor radios.
11. AUDIIOO BT525 Waterproof Bluetooth Speaker
Don't bring just any radio for the beach. What you need is a unit that is built to withstand the water and sand. You can get your beach-ready radio from AUDIIOO.
How about this IPX7 level waterproof and shower speaker? This unit can be immersed for 30 minutes underwater with a depth of up to a meter. It works even in the harshest outdoor conditions, making it a great companion for showering, kayaking, swimming, or diving.
Also, you do not need to look for ways on how to mount this radio while you are in the shower. Since it comes with a portable metal hook that is sturdier and more stable than the suction cup that many usually use. You can also use the hook to fix the radio to your bag or bicycle.
There is a built-in independent FM chip and signal amplifier so you are able to listen to your favorite radio stations. It can support 82 radio stations and has better reception and sensitivity. You can adjust the volume, and insert a micro SD card and earphones/headphones.
The TWS stereo function offers high-performance and full-range wireless speaker music. No noticeable distortion, and you can enjoy a surround high definition sound. The unit works with all Bluetooth compatible devices with a Bluetooth connection range of 33 feet.
Heads-up:
The only problem with this unit is a strong rubber smell when you first open the package. It would be best to let it aerate the device before use.
What We Liked:
Waterproof radio
Comes with accessories
FM radio function
TWS Stereo function
What We Didn't Like:
Strong rubber smell at first open
Bottom Line:
The sound quality of this speaker radio is top of the line. The radio and stereo function is impressive, plus the accessories included are handy.
Factors to Consider When Choosing Beach Radio
How can you tell if you've found the best radio for the beach? There are some qualities that you should look out for. To help you in your search, we have this list of factors to consider when choosing a beach radio.
Water and Dust Proof
These two are the first things that you should look for in a good beach radio. The beach has water and sand, which can cause damage to most devices like phones and ordinary radios. At least get a splash-resistant unit and dust-proof. These will protect it from accidental spills or drips all over it, plus you can comfortably place the radio on the sand. You don't have to worry about having sand and water seep inside and wreak havoc on its circuit.
Sound Volume
A crowded public beach or pool in the middle of summer is a noisy environment. If you want a radio, opt for one with good sound volume that can drown the noise around you. But it should not be too loud to inconvenience and annoy people around you. It would be best to have a unit wherein you can control the sound volume.
Music and Reception Quality
The quality of the music coming out of the radio is just as crucial as its loud volume. Otherwise, it is not a worthy purchase. You can also tell that a unit is good enough if you don't need to struggle with the antenna to access beach music radio stations. In addition, there should be little to no static and clear audio. It might depend on your location, but radios are excellent in gathering even the weakest signal.
Portability
There are many things that you need to bring with you to the beach. A beach radio should be light and compact. That way, you don't have to sacrifice any luggage room so that it fits. Pick a radio that you can fit in your pocket or conveniently carry around with a handle.
Battery Life
Electric outlets on the beach are usually not accessible or non-existent. Your radio must have an independent power source to operate without running out of juice for a long time. There are units with built-in rechargeable batteries that are large enough to power up the radio for a full day when on a full charge. It is also a great additional feature if it can charge your phone.
Make sure to test the radio before buying it from your local store. When purchasing online, take your time browsing and looking for reviews about the unit. These will help you find the best waterproof radio for the beach.
Types of Beach Radios
Not all beach radios are the same. At first look, no significant difference can be observed. But once you look closely, you will notice distinct features that could make or break your decision to find a dependable radio. Two of the most popular types of beach radios available in the market are the following:
While this is not technically considered a radio, it can be used as a loudspeaker when connected to a smartphone. You can easily link any device to the unit and control the music remotely. Besides, you can have access to FM radio stations.
It is a regular transistor radio that is designed and built to endure that harsh outdoor environment. The seams are joined with rubber gaskets, and the ports come with rubber gloves that are plugged when the unit is not in use. It is the perfect radio for emergencies as it has long battery life and features other survival tools. Your chances of survival outdoors and during a disaster will increase if you have this type of radio.
Benefits and Drawbacks of Beach Radios
Are you hesitating whether it is a good idea to get a beach radio? Why don't we look at the good and downside of beach radio? This comparison will help you make a decision.
Advantages
Access to music and news anytime, anywhere
No boring time, only pure entertainment
No need to worry about water and sand damaging your radio
Also works during emergencies
Can withstand harsh weather conditions.
Disadvantages
Some units can be challenging to operate
Confusing functions and features
Many beach radio units are suitable for the beach and other outdoor activities. While there are a few disadvantages, the number of advantages you get from owning none still surpasses it. So, buy beach radios for you and your family!
Are All Beach Radios Waterproof
Most of them but not all. Besides, you need to carefully read the product description since some are only water-resistant and not waterproof. What makes the two different is that the former can only withstand splashes of water and cannot be submerged. On the other hand, you can soak the latter for approximately 30 seconds under three feet of water. If you tend to be clumsy, opt for a waterproof beach radio.
How Loud Can Beach Radios Get
The size and quality of the speakers determine how loud the radio can be. Bluetooth speakers might be small, but they are capable of delivering deep bass notes and powerful sounds. These small speakers are perfect for crowded beaches since you can only hear the music for a few yards at maximum volume. For high-quality units, the good sound quality does not decline even when the volume is set to maximum.
How Long Do the Beach Radio Batteries Last
It varies depending on how loud the music is playing and the size of the battery. With premium batteries, the radio can typically last for around eight hours. For units with built-in batteries, the size plays a significant role in how long it can last. Usually, it can play six to ten hours of music continuously. You can find Bluetooth speakers with a micro USB charging port that you can use to charge the unit using a power bank. Thus, extending their battery life indefinitely.
Conclusion
The best beach radio is out there somewhere waiting for you to find it. You should consider several factors before you land the best portable beach radio, but it'll be all worth it in the end.
We hope that your shopping experience will be made more accessible with our product reviews and buying guide. Now, you have an idea of what a good beach radio should be and make a sound decision. Have you found your beach entertainment buddy? How was your experience? Let us know in the comments below!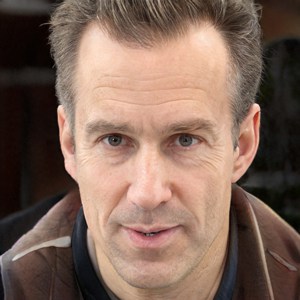 After four years working as a radio mechanic, I know that everything about radio communication is not breezy, even though it greatly benefits us. That is why I set up a website sharing my skills and guides to help non-professional users use their radio headsets, set up their antennas or choose the right products, etc.