The best 10 meter radio has a greater range and a higher output compared to a standard CB radio. It has optimal performance in different environments, ensuring clear communication. Nonetheless, the overall quality depends on the specific brand or model you will choose.
With frequencies stretching from 28.000 to 29.700 MHz, a 10-meter radio is perfect for long-range communications. From trucks to RVs, it is easy to connect and talk to other users, even without cellular reception.
Buying a 10 meter radio is overwhelming. There are plenty of brands promising the best but do not fall into their marketing traps. Examine each model and consider different factors, including the following:
Ease of Use: A user-friendly radio is one that is effortless to install and comes with mounting hardware, including brackets and screws. It also needs buttons in strategic layouts for easy control. Plus, there should be a display for quick monitoring of the channel, SWR, and power, among other things.
Audio Clarity: The ten-meter radio is useless if you cannot hear the person on the other end. It is frustrating when there is too much hissing. Some of the must-have features that can prevent such problems include squelch function, automatic noise limiter, mic gain, RF gain, and noise blanker.
Durability: As a long-term investment, the radio must withstand the test of time. From the screen to the buttons, every component must be long-lasting. Some features can also help in ensuring longevity, such as a heatsink and overload protection.
If you are looking for a 10m radio, read on. I will walk you through some of the most notable products available, as well as their top features.
Top 10 Meter Radio Reviews
1. PRESIDENT ELECTRONICS 10 Meter Ham Radio
With its up-to-date technology, this transceiver radio promises impressive performance at an unbeatable price.
I like its versatility, which makes it useful in different situations. It works both as a 12 and 10 meter amateur radio. Plus, it has many modes, including AM, FM, LSB, USB, and CW. There is a convenient switch that will let you change the function. The VFO mode is worth emphasizing, which allows continuous channel scanning.
The multicolor LCD is another compelling reason to choose this product. You can change it to blue, green, or amber. It is large enough to show important information, such as the transmission, frequency, and mode.
This ham radio is straightforward to operate with its user-friendly control panel. The buttons are strategically laid out, making them easily accessible. Plus, it has a six-memory channel, which will let you store your favorites to make tuning a breeze.
Another notable feature is the automatic squelch control. It suppresses background noise for clearer audio output. It also has RF and mic gains that can help improve the overall quality of wireless radio communication.
For durability, the radio has high voltage protection, which shields the internal parts from input fluctuations. Additionally, it safeguards SWR, which also optimizes the functions of the antenna to maximize signal strength.
I also commend this radio because of its software programmability. I can connect it to my computer to personalize different settings and functions. It allows field programming and frequency expansion, among other things.
Heads-up:
Despite the benefits, it also has some issues, such as the thin gauge of the power cord. Making it thicker would have been better, which is indicative of better quality.
What We Liked:
Comes with a convenient switch for changing operation modes
Highly-visible LCD with adjustable colors
Suppresses background noise for clearer audio output
User-friendly & full control panel with memory function
Automatic squelch control for audio clarity
What We Didn't Like:
The power cord has a thin gauge
Bottom Line:
From the multi-color display to the automatic squelch control, this is another option that stands out, guaranteeing clear communications even in a long distance.
2. STRYKER 8541724197 10 Meter Radio
A small but powerful 10 meter transceiver, this is one of the slimmest radios on this list. It is a great option for tight spaces, such as small cars and trucks.
One of its highlights is the large LCD display with full color. It is compact but shows the most important information for monitoring the functions of the radio. From the frequency to the voltage, you can customize what you can see on the screen.
The heat sink is another great feature in this amateur radio. It has a cast aluminum that wraps around the radio for effective temperature management. This will help in keeping it cool even after hours of operation. Even when transmitting the maximum wattage, overheating is not a problem.
With this radio, you can choose from high or low power to match it to a specific application. You can set it at either four or ten watts. Beyond these readings, however, there is no way for you to adjust the output.
For audio clarity, it features a noise blanker. The latter filters background interferences, making it easy to hear the person on the other end. It attenuates the receiver when accepting pulses, so the output is clear.
It has several features that guarantee ease of use. For instance, it has a scan function to automatically search for the right frequency. Plus, you can save up to four channels in its memory for effortless tuning. Many users also love the SWR meter for quick readings, making sure that the 10 meter antenna is working at its peak.
Heads-up:
The installation manual is one of the drawbacks of this radio. The directions are vague, making it tricky to assemble the unit for anyone without experience.
What We Liked:
Slim radio ideal for compact spaces
Large LCD display with full color shows important information
Heat sink keeps the radio cool
Choose from 4 or 10-watt power output
What We Didn't Like:
Installation manual instructions are hard to follow
Bottom Line:
With its protection from overheating, ease of use, illuminated display, and compact body, there are plenty of reasons why this radio stands out.
3. FONGHOO WT-0165 Mobile Radio
Compared to the ten meter radios above, this model is from a manufacturer most of you will not recognize. Nonetheless, if you are on a budget, it is an option that is worth considering.
Among others, one of the most notable is its versatility since it can handle various frequencies. You can use it as a 10M (28 to 29.7MHz), 6M (50 to 54MHz), 2M (144 to 148MHz), and 80 CM (420 to 450 MHz) radio.
Aside from having multiple frequency bands, it also stands out because of the 809 memory channels. The latter will help you store your favorite setting, making them easily accessible. This way, there is no need for manual tuning.
The middle of the radio's face is a large backlit screen, displaying the details you need to know about its operation. Even in the dark, you can see everything. It shows the frequencies and signal strength, among other things. Under the screen, you will find the buttons with tactile feedback and a smart layout. There is also a brightness setting.
Another exceptional function of this radio is the voice scrambler that improves audio quality. The latter is an analog method that obscures transmission. It is an inversion method that makes low voice tones sound high and vice versa.
It is also a great radio because it comes with the accessories you will need for its assembly. The package is inclusive of a programming cable, controller mounting bracket, DC power cable, and screws.
Heads-up:
A lot of its users have expressed concerns regarding its durability. It is quite flimsy, which might give you second thoughts in choosing it over others.
What We Liked:
A great pick for buyers on a budget
Versatile radio that you can use for different frequencies
Has memory function to eliminate manual tuning
Voice scrambler improves the audio output
What We Didn't Like:
Durability can be an issue
Bottom Line:
Coming at an affordable price with innovative features, I love how this radio has a memory function, voice scrambler, and backlit display.
4. HESENATE 10 Meter Radio High Power
A high-performing radio with a small chassis, this is an excellent option if you have space limitations. Despite being tiny, it has plenty of features that will take wireless communication to the next level.
This compact CB radio has a high power output of 15, 45, or 665 watts. You can easily set it to the preferred output depending on what a specific situation requires. The choice will depend on whether you are using it as an AM, FM, or SSB.
Another good feature is the LCD, which shows the important details for monitoring. It has seven colors, providing the necessary illumination for visibility. You can choose from white, cyan, purple, red, yellow, blue, or green.
When you purchase this radio, you will also receive a transmitter. The latter packs a plethora of commendable technical specifications, including 55 dB SSB carrier suppression, 50-ohm output impedance, and 50 dB unwanted sideband.
More so, I am a fan of the radio's RF gain control, which helps deliver an amazing performance. The latter is a sensitivity filter that reduces receiver noise. It is customizable at up to 45 dB for maximum reception. Plus, it has an adjustable squelch that optimizes audio clarity. It also helps that there is a built-in 8-ohm speaker, making it easy to hear the person you are talking to.
Many of you might be wondering what a CB radio is doing in our list. It is included in this review because the manufacturer markets it as an export radio. This means that it is basically a transceiver, which can convert into a citizens band with the right modifications although, doing the latter is illegal.
Heads-up:
However, if there is one issue, it would be the need for a computer to program the radio. This is extra work that some users might not appreciate.
What We Liked:
Customizable power output depending on what a situation requires
Has a high power output
Backlit display with seven colors
Adjustable RF gain improves signal reception
Comes with a powerful 8-ohm speaker
What We Didn't Like:
Requires computer access for programming
Bottom Line:
Another notable option for the top-rated 10 meter CB radio, it offers several adjustments for versatility, such as backlight color, RF gain, and power output.
5. Connex 3300hp w/ RB 10 Meter Amateur Radio
With a few configurations, you can convert this into a powerful CB radio, allowing it to access more bands.
As a ham radio, one of the best features is the dual MOSFET finals. The latter helps in enhancing the overall performance. This is also responsible for helping reach the peak AM power of 40 watts.
There are two displays, which will help in monitoring the functions of the radio. They have a backlight. The one on the left is bigger, which shows power and SWR. The other side, meanwhile, is a frequency counter. It also comes with a dimmer, which you can adjust in three levels.
Another thing that makes this an impressive option is the RF gain, which functions as a sensitivity filter. It suppresses the noise in the background, resulting in clearer wireless communication. It gets rid of the distant signals, so you will capture only the stronger ones.
To add, the radio also has microphone gain. It controls the modulated audio, letting you customize how the other person will hear your voice. You can adjust your volume when speaking.
It also has manual squelch control. This is the one responsible for eliminating background noise on the mic when you are not speaking. If the control is loose, you will hear a hissing sound in the background, which can be annoying.
Another thing that users will appreciate is the echo and talkback control. This will let you hear your voice on the radio while also adjusting the reverb.
Heads-up:
One of the shortcomings of this radio is the small size of the meter. While it shows important information, it is quite tricky to see it unless you look closer.
What We Liked:
Has dual MOSFET finals to improve performance
A three-level adjustable dimmer illuminates the display
Effective noise suppression with RF gain
Has a manual squelch control for clearer audio
What We Didn't Like:
Difficult to see the meter
Bottom Line:
Another option raved about in 10 meter radio reviews, it has RF and mic gains, squelch control, and adjustable backlight.
6. President TXSU500 10 Meter Radio
President Electronics has made a name for its high-quality amateur radios, and this specific model is no exception.
One of the best features is the seven-color multifunction LCD. The illumination makes it highly visible, even in poorly lit locations. It also has a built-in SWR meter, which measures the transmission line's standing wave ratio. It detects impedance, so you can immediately fix the antenna and in turn, improve the radio's ability to receive signals.
Capable of delivering over 50 watts of PEP power, this unit has a width of fewer than five inches. While it is small, it packs plenty of advanced features. For instance, it has a talkback control, which will let you hear your own voice before transmitting.
Another reason why it stands out is the automatic squelch control. It is responsible for the suppression of undesirable background noises when there is no ongoing wireless communication. It improves listening comfort.
More so, it has good voice input because of the dynamic mic. It is sleek and easy to hold. There is a plug in the front panel, which will let you use an after-market microphone if you prefer. Additionally, there is an external jack if you want to plug in a speaker.
For your safety on the road, it has an emergency preset channel. By default, it is 9 or 19, but you can also configure it as you desire. This makes it easier to ask for help using the radio.
Heads-up:
While it is a good radio, some people might not like how it does not have an SSB or single sideband. The latter is an important component of two-way radio communications.
What We Liked:
Backlit display with an option for seven colors
Has an SWR meter to quickly detect signal or antenna problems
The dynamic mic is easy to hold
Automatic squelch control delivers listening comfort
What We Didn't Like:
Does not come with an SSB
Bottom Line:
An unmatched option for the most powerful 10 meter radio, it has a seven-color display, compact body, automatic squelch control, and external jacks for after-market mic and speaker.
7. Ranger RCI-2950CD 10 12 Meter Amateur Radio
A radio that has been around for a long time, many people already consider it a classic. It is praised in many 10 meter CB radio reviews, making it worth every dollar.
It has been produced by the company for over three decades, which shows how it has been trusted by many of its users. Despite being around for a while, it packs innovative features, including the variable power control. It allows users to customize the output depending on what is more suitable for the situation.
The versatility of this 10 11 12 meter radio is also notable. Aside from accepting different bands, it has different modes. You can choose from AM, FM, LSB, USB, and CW. It also has ten programmable frequencies.
For audio clarity, it has a noise blanker and automatic noise limiter. The latter are functions that you can see as well in many models in this review. They will reduce static in the background, eliminating the annoying hissing noise.
With the illuminated display, you will be in the know of the radio's functions, including the channel or frequency at which you are in. It has improved lighting for easy visibility in different conditions. With the blue LED, the frequency counter is easy to monitor.
When you purchase this radio, it already comes with the necessary mounting hardware. It has a bracket that improves shock and vibration resistance to ensure longevity. Plus, the installation process takes only a few minutes.
Heads-up:
Despite the good things, the mic is quite problematic. It did not meet my expectations in terms of performance. Luckily, it is removable so I can easily plug an after-market.
What We Liked:
Variable power control to suit specific situations
Has multiple modes and programmable frequencies for versatility
Reduce static with the noise blanker and automatic noise limiter
Backlit display for easy monitoring
What We Didn't Like:
The stock mic has inferior quality
Bottom Line:
From the effective noise suppression to the adjustable power output, along with other numerous features make it a worthy option for the most powerful CB radio on the market.
8. STRYKER Sr-955hpc 10 Meter Amateur Radio
Made by one of the most popular manufacturers of 10 meter radios, it has excellent output and performance. It is ideal for both newbies and pros.
Looking at its features, one that stands out is its high-level construction. It has an up-armored receiver, an exclusive technology that the company developed. It offers top-notch protection even in the harshest environments.
Audio clarity is impressive. It has FQP13N10 transistors, which generate more than 70 watts PEP. It has a high sensitivity for powerful signal reception and transmission. I am also a huge fan of its clarifier, which will let you fine-tune the outputs as you deem necessary.
Another exceptional feature is the LED faceplate. It is backlit for illumination, making it visible even in low-light conditions. A dedicated button lets you choose from seven colors, so you can customize the look. Plus, it comes with a 32-position dimmer, which will let you control the lights in such a way that you are most comfortable when driving.
It is also worth noting that it has six roger beeps. You can control its function using the knob in the front panel. Additionally, you can connect the radio to your PC so you can configure the beep, including its number, pitch, and length.
The talk-back control is another reason to love this radio. It eliminates squeal. You have the option to customize the volume of your voice as the user perceives it. There is no need to adjust the microphone gain.
Heads-up:
Nonetheless, it is far from perfect. It has some problems, such as skipping by the frequency dial selector. Be careful when turning it clockwise so that you won't miss a channel.
What We Liked:
Up-armored receiver for high-level protection
Has an LED faceplate with seven-color lights and a dimmer control
Choose from six roger beeps and configure it on your PC
Exceptional transistors for signal clarity
What We Didn't Like:
Frequency dial selector misses some channels
Bottom Line:
Overall, this 10m ham radio stands out because of its backlit faceplate, customizable roger beeps, high-sensitivity transistor, and adjustable clarifier.
9. AnyTone AT5555N 10 Meter Radio
With an all-mode transceiver, this is another worthy addition to your options for the best 10 meter SSB radio.
One of the first things that you will notice in this radio is the large LCD. It shows the information you need to know for monitoring the radio's performance. This way, it is easier to keep track of FM and AM channels, as well as the specific mode. The display is backlit, making it highly visible even in the dark.
The memory function is another reason why this model stands out. It has a six-group memory channel, eliminating the need for manual inputs. It retains the last frequency that has been tuned. Tuning the radio is effortless as it remembers the previous setting.
It delivers clear audio even in challenging environments. This is possible because of the RF gain control, which you can adjust up to 45dB to optimize the signal reception. Additionally, there is an adjustable squelch. It also comes with an 8-ohm round speaker.
With power supply voltage protection, there is a minimal chance of damage. The latter protects the radio against fluctuations that can harm its internal components. Plus, it has SWR protection, which also contributes to its longevity.
No need to hire a pro to assemble the unit. The installation process is effortless. It includes a comprehensive manual showing every step. Best of all, it comes with the necessary mounting hardware, screws, pads, and brackets. It even has a non-slip mat to keep the radio stable.
Heads-up:
The biggest drawback in this product is the tuning knob, which feels flimsy and cheap. It would have been better if it has stronger tactile feedback when turning.
What We Liked:
Large backlit display for easy monitoring
Has a six-group memory for quick tuning
Comes with a powerful built-in speaker for a clear audio
Effortless installation and inclusive of the necessary mounting hardware
Bottom Line:
Wrapping up, this is one of the top ten meter radios because of its programmable memory, audio clarity, and ease of installation.
10. Galaxy DX-33hp2 10 Meter Mobile Ham Radio
The manufacturer's reputation alone is already a compelling reason to include this in our list of the top ham radios. It has AM, FM, and PA functions, making it flexible.
It packs plenty of innovative features while coming with an affordable price. One of my favorites is the noise filtering capability, which ensures clearer long-range communication. The radio's standard squelch has a three-position noise blanker or automatic noise limiter. This is crucial in eliminating any distortion in the background.
One more thing that I love about this radio is the three-level power output. I can customize the latter depending on what is most suitable for a situation. It has a convenient switch to change from low, medium, or high in an instant. Plus, it has dual MOSFET finals, which will let you enjoy a maximum output of up to ten watts.
Monitoring the performance is easy. On the left side, you will find a meter with a blue LED for illumination. It displays crucial information, such as the power reading and SWR. On the right side, on the other hand, there is a two-digit frequency counter. It is also lit for visibility, especially when using the radio in a dark environment.
More so, the radio has an echo function, which you can activate with the stacked control. In turn, it adjusts the frequency of repeats and the time between the repeats. Meanwhile, you can hear your voice with the talkback feature, which is a good way to test volume and clarity.
Heads-up:
However, one thing I did not like is that it isn't ready to use out of its box. It requires tuning to ensure peak performance.
What We Liked:
Effective noise filtering capabilities for audio clarity
Three-level adjustable power for customization
Has a lit meter and frequency counter for easy performance monitoring
Offers echo and talkback functions
What We Didn't Like:
Needs tuning out of the box
Bottom Line:
To conclude, this 10 meter mobile radio has an echo and talkback feature, adjustable power output, and noise filtering capabilities to ensure top-notch performance while being economical.
Find out list of top-rated Galaxy CB Radios here.
What to Look for When Buying 10 Meter Radio
With plenty of options available, deciding what to buy isn't easy. Below, I will walk you through some of the most important considerations.
Ease of Use
Especially if you are a first-time user, pick one with a user-friendly interface. From the assembly to the operation, it must be free of complications. It must have a comprehensive manual that details every step. Plus, the manufacturer should provide the necessary mounting hardware, including brackets and screws.
For easy operation, it is good to have a strategic layout that makes the buttons accessible. This way, it is easy to reach the full control when you need to make the necessary adjustments.
Display
One of the most important parts of amateur radios, it impacts ease of use. There are often two displays – a larger one for the SWR and power meter and a smaller one for the frequency counter. Some will have an adjustable light intensity, which you can customize to ensure optimal visibility even in the dark.
Memory
This is another thing that makes a radio easy to use. It allows users to input pre-programmed settings, specifically channels or frequencies. This will eliminate the need for manual scanning. It means that you can quickly access your favorite settings every time you are using the radio to save time.
Noise Reduction
Lessen the background noise with the squelch feature and other innovations that can drive clearer audio. Regardless of your location, you must have a crystal-clear reception of the person on the other end. This does not only depend on the performance of the radio but can also be affected by the setup of your antenna.
Durability
Make it a long-term investment by picking one made using components that are built to last. When you press the buttons or turn the knobs, they must feel solid. If they are flimsy, you might end up having broken components and spend on costly repairs.
Heat Sink
Overheating is one of the most significant dangers that can shorten the functional life of a 10 meter radio. With a heat sink, it manages extreme temperatures effectively, even in harsh environments. It improves the unit's cooling capacity, which also protects the internal components from getting too hot.
Voltage Protection
The power supply can suffer from fluctuations, which can harm the components of the radio. Having voltage protection is crucial to minimize the harm. This is another feature that will help in making the radio more durable.
Mic
This is the part where you will be talking, which also affects the clarity of your voice. It must have an ergonomic design, making it easy to hold, especially when pressing the talk button. Most models will allow you to use an after-market mic if you are unhappy with the quality of the one that comes with the package.
Speaker
An 8-ohm speaker is common in amateur radios. It is powerful enough, so you can easily hear the other party. Like the mic, you also have the option to change the speaker with an after-market component.
Talkback Function
While it isn't a necessity, it is good to have a talkback feature. This will let you listen to your voice as you speak, so you will know how you sound during transmissions. It also allows you to make the necessary adjustments, making sure that the person on the other end can hear you.
Roger Beep
Like the talkback, roger beep is another nice add-on feature to have in your 10 meter radio. Instead of saying "Over" once you are done speaking, there is an automatic beep. It signals the turn of the other person to speak and that you are done. Some radios will even let you choose from different beeps.
Power
Many radios will have adjustable power. You can control it through a dedicated button, so you can customize the output as you wish. In turn, you can also monitor it through the meter. Ham radios can reach up to 200 watts, depending on the model that you will choose.
Compatibility
Whether you are going to install the radio in a car, RV, truck, or anywhere else, make sure that it is compatible. The best way to do this is to check the size. Look at the dimensions, making sure that it will fit in the current provision for mobile radio.
Type of 10 Meter Radio
The most common option is a mobile amateur radio, which is lightweight and compact. It has a sleek body that makes it easy to mount in a car. Meanwhile, a larger choice with more advanced features is a base station. The latter is more rugged and a more popular option for trucks.
Reviews
Take the time to read online reviews and learn from the real-life experiences of other people. This is a great way to narrow down your list. It is better to ask around from people you personally know if there is a specific product that they can recommend. When reading reviews, it is also vital that you know how to decipher the fake ones.
Price
Most people will decide based on the price of the radio. It is tempting to choose reasonable prices, especially if you are on a budget. However, I suggest that you spend if you must, especially if it means enjoying better quality. Consider the features and performance, which can justify the cost of the product.
Do You Need a License to Operate a 10-Meter Radio
Yes, you need a license to operate a 10-meter radio. You need to pass an exam before a license is issued. It will determine your knowledge about the radio and the fundamental skills for its operation.
How Far Will a 10 Meter Radio Transmit
There is no limit when it comes to the distance that a 10 meter radio transmits. You can communicate with people around the world, but it depends on certain factors. Among others, one of the most important is the quality of the radio itself, which is also indicative of its limitations.
Aside from the quality of the unit you are using, the antenna is another crucial consideration. From the length to the material, the right type will significantly increase the distance of signal transmission. The higher the quality, the further the coverage will be.
More so, your specific location also limits the potential transmission. For instance, if you are in an area with lots of obstructions, such as trees and skyscrapers, it is more difficult to reach users from afar. The more open the area is, the better the signal will be.
What is the Difference Between 10 and 11 Meter Radios
A 10 meter radio is called an amateur or ham radio. It has frequencies that range from 28.00 to 29.70 MHz. On the other hand, an 11 meter radio is also known as a citizens' band radio. It operates near 27 MHz. With the differences in the frequency, a 10 meter radio is better for long-range communication while the 11 meter counterpart is only for short distances.
Another significant difference in 10 meter radio vs CB radio is the license requirement. The latter is necessary if you are using a 10 meter radio but not in an 11 meter. You need to take and pass an exam before you can legally operate a ham radio.
More so, they are different in terms of their output power. According to the FCC rules, a CB radio can have a maximum power of only four watts. This is in contrast to a 10 meter radio, which can have a higher wattage. The higher output can have significant health and safety risks, which makes a license mandatory.
While a 10 meter radio to CB conversion is possible, be careful. Depending on where you live, it is illegal. When you are caught, such can have significant repercussions.
Conclusion
From private cars to cargo trucks, the best 10 meter radio is a must-have. Even in the modern age of smartphones, an old-fashioned radio is a great communication tool. Go beyond the price when evaluating the alternatives. From durability to audio clarity, consider different factors to help you decide. Make things easy by keeping an eye on my recommendations in this review.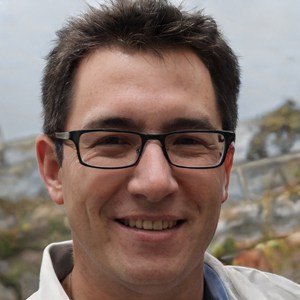 Hi, I am Amaro Frank – the Wind Up Radio's content editor and writer. Working with Adam is so much fun, as his stories and experiences enrich my knowledge about radio communications and radio accessories. My main tasks in Wind Up Radio are building content and generating great articles on different topics around radio accessories.