This product has been discontinued and is no longer available. Check our homepage for a new and best wind up radio model.
Reliable Wind-up technology
30 sec wind = 30 min. of play!
No Batteries EVER!, none to buy, none to throw away
Affordable
Great AM, FM & Short Wave sound!
Plugs in with the AC Adapter!
The Baygen Freeplay AM,FM & Shortwave Radio is a robust, long life 3-band radio needing no batteries nor electricity whose power source is an internal spring driven generator that is powered by hand.
An optional AC Adapter for 110 voltage, an optional Short Wave antenna for extended shortwave reception and an optional solar panel are also available.
The radio has an ABS plastic outer casing with perspex dial scale window, an ABS winding mechanism with flip out handle, an ABS internal generator and gearbox casing mounted within outer casing.
Telescopic antenna. Of the materials used in this radio, 147 of the 149 parts are totally recyclable.
Specifications for Freeplay Radio
Weight
6 1/4 lb.
Spring Life
+/- 5,000hrs: 10,000+winds
Dimensions
10 x 13.5 x 5.5
Power Sources:
Carbon steel spring driving generator, a solar panel or an AC Adapter
Frequencies
AM, FM & Short Wave
Power Usage
3V at approx. 30 mA
Wind-up
Full wind is 60 turns (25 secs.)
Speaker:
4 Watt
Playtime/
full wind
30 minutes
Inventor and Manufacturing
The Baylis generator, which powers the Baygen Radios, was invented in the United Kingdom by Trevor Baylis and was developed with funding from the British Overseas Development Administration. It was perfected with the assistance of experts from private companies and universities in Europe and America.
Baygen products are manufactured in a modern plant outside Cape Town, South Africa and 35-40% of assembly workers are people with special needs. As of October, 1996, the radio has been sold world-wide. It is alsodistributed by large organizations such as the United Nations, the Red Cross and UNESCO. Marketing and sales in Canada commenced in September, 1996. Innovative Technologies began to market Baygen products in Canada in December 1996.
Primary Users
The radio was initially intended for people in developing countries where affordable energy is scarce or non existent. Radios are often the only way these people, many of whom are illiterate, are able to keep abreast of current events.
Preventative health care, refugee assistance programs, aid relief, distance learning and tracing of missing persons are only a few of the areas in which radio programming can assist. In developed countries, the radio not only appeals to nature enthusiasts, boaters, cottagers, construction workers and those who live and work in remote areas, but to those whose consumer habits are governed by ethical, social and political concerns.
For this reason, the radio is a perfect gift for those who support non profit organizations whose main focus is on international development particularly with regard to literacy programs. Additionally, the durability, power source and variety of frequencies make the Baygen radio an appropriate and ideal choice for disaster preparedness kits.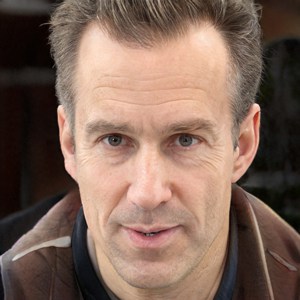 After four years working as a radio mechanic, I know that everything about radio communication is not breezy, even though it greatly benefits us. That is why I set up a website sharing my skills and guides to help non-professional users use their radio headsets, set up their antennas or choose the right products, etc.