Whether you are starting your day with a warm shower or ending it with a relaxing soak in the bathtub, everything's better when there is music! You need the best bathroom radio for a great listening experience!
With a radio in the bathroom, you can sing your heart out! Belt like a karaoke star. Alternatively, you can play soothing music while you read a book in a tub, sip wine, or meditate after a tiring day.
Choosing a shower radio isn't easy. Different brands and models are available, each claiming to be the best. Go beyond the price when evaluating your options. Here are other important considerations.
Waterproof Rating: Check the IP rating of the radio, which determines how waterproof it is. It is crucial to prevent any damage to the radio and its components when it gets wet in the shower.
Sound Quality: The radio is annoying if it cannot deliver superior sound quality. It is a must to have a superb speaker that will produce top-notch audio. You will also benefit from a radio that offers several options for customization of settings like bass.
Battery: Consider the battery life of the radio. Aside from how long it will last, think about how long before it fully charges. It is better if the battery is rechargeable, which will be more economical in the long run.
Upgrade your bathroom and add music! Read this Buying Guide and I will share some of the top products that should be on your list.
Top 3
HB SYNCHKG095181


| | |
| --- | --- |
| Weight | 0.4125 Pounds |
| Waterproof | IPX7 |
| Power Source | AC & Battery |
Top 13 Bathroom Radio Reviews
1. Sangean SNGH201 Shower Radio
From AM/FM tuning to weather alerts, this is a handy radio. It has a waterproof design, making it the perfect addition to the bathroom.
Among others, one of the most notable features is its versatility. With holes at the back, I can install it directly on a wall. Meanwhile, it has leveled feet, so it stands on its own. Plus, it comes with a handle, making it easy to carry the radio and hang it almost anywhere.
The user-friendly design is another compelling reason to choose it over others. It has a memory setting for 25 stations, including 5 WX, 5 AM, and 10 FM frequencies. There is also a backlit LCD, which makes it easy to monitor the station and other functions, such as the battery level.
It is impressive because of its sound quality. Thanks to its pigtail antenna, it has an exceptional reception. The antenna has a discrete design at the back. This allows the radio to gather more frequencies.
More so, the sound quality is top-notch because of the water-resistant three-inch speakers. It has an output of two watts, making the music loud enough considering the size of the radio. The sound is clear and punchy, giving any music more oomph.
The radio also doubles as a torch. It has a built-in emergency light, providing illumination in the bathroom when power runs out.
Heads-up:
If there is one thing that the manufacturer can improve, it is the battery. I prefer radios with rechargeable batteries against those with disposable ones.
What We Liked:
Versatile design with a built-in handle
User-friendly interface with memory presets
Backlit LCD that shows station and battery level
Three-inch speaker delivers incredible sound quality
What We Didn't Like:
Non-rechargeable batteries
Bottom Line:
Overall, this radio for bathroom stands out because of its user-friendly interface, memory presets, built-in rear antenna, and three-inch speaker.
2. BassPal F013 Pro Radio Speaker
A small but powerful speaker, this is another great option for the bathroom. It has IPX7 waterproof protection, which means that you can submerge it in water for up to 30 minutes.
With the removable suction cup, installing the speaker is effortless. I can attach it to a bathtub, wall, mirror, door, or any other area in the bathroom. Alternatively, it can float in the water without me worrying about damages to the internal parts.
More so, it has TWS 3D or True Wireless Stereo. It is a technology that supports up to two speakers at the same time. You can connect them wirelessly through Bluetooth, resulting in a more immersive listening experience. Plus, it has 360-degree high-definition surround sound.
Put on a show while you are in the bathroom! This radio has lights that follow the beat of the music. Whether you are playing upbeat or relaxing music, the LED will follow the rhythm of any song.
I don't need physical access to my phone to answer calls when I am in the shower. Instead, I can do so by connecting it to the speaker. It has a dedicated button on the side for answering and ending calls.
Heads-up:
Despite the good things, one problem is that it is difficult to program. The manufacturer does not provide clear instructions.
What We Liked:
IPX7 waterproof rating makes it submersible for up to 30 minutes
True Wireless Stereo for incredible audio
Has a light that beats through the music
Allows you to answer calls even in the shower
What We Didn't Like:
Programming the radio is difficult
Bottom Line:
A submersible radio with a powerful speaker, this delivers incredible audio, offers True Wireless technology to connect two speakers, and offers impeccable sound.
3. HB SYNCHKG095181 Shower Radio
This radio proves that good things come in small packages. Despite its compact body, it packs a plethora of features, making it one of the top bathroom radios.
With its IPX7 waterproof rating, I don't worry about using it in the shower or bathtub. I can even submerge it in the water. Plus, it has a silicone outer shell to protect against impact, assuring its longevity.
Forget about boring showers! Make it fun or relaxing depending on your mood. This radio with speakers comes with built-in lights. It has ten interchangeable colors to add the perfect ambiance to your bathroom.
I also love the suction cup at the back of the radio. It uses strong pressure to stick to any type of flat and smooth surface. Even if it is wet, the force is strong enough to make sure that the speaker stays in its position and won't slip.
Another compelling reason to choose this product is the 100% money-back guarantee from the manufacturer. It ensures your satisfaction since you can get a full refund within one year if you are unhappy in any way with its use.
Heads-up:
While I like the small profile, I am not a fan of the lack of a screen. The latter means that there is no place where I can see the station at which I am listening to.
What We Liked:
Fully waterproof and impact-resistant construction
Multicolor lights add ambiance to the bathroom
Strong suction cup for in-wall assembly
Comes with a 100% money-back guarantee
What We Didn't Like:
Has no screen to see the radio station
Bottom Line:
From its waterproof construction to the satisfaction guarantee that the manufacturer offers, this is another bathroom radio that should be on your radar.
4. Sangean PR-D18GR Portable Digital Radio
Available in four different colors, you can choose which style suits your personality and preferences.
It has an ultra-compact body, making it a great choice for small bathrooms. The sleek profile also means that you will enjoy its portability. It is easy to bring it anywhere, such as your car or when you are camping.
One more thing that I like in this unit is the protective bumper. It prevents damage from accidental drops. It has rubber on the edges, which absorbs impact when it falls on the ground. This is also a great way to minimize scratches on the edges.
For ease of use, I love how it has ten presets – five FM and five AM stations. With a push of a button, I can instantly tune in to the frequency that I like. Even better, the radio will remember your preset 30 minutes after turning it off.
Another great feature is the backlit display, which makes it user-friendly. Even in the dark, I don't have any problem seeing what is on the screen. It is also handy when I have to check the clock at night, in case I will use the radio beyond my bathroom.
Heads-up:
The biggest problem with this model is its battery consumption. It eats a lot of juice in a short time.
What We Liked:
Ultra-compact body for space efficiency
Has a rubber bumper that protects against scratches and damages
Allows users to store up to ten radio stations
Has an easy-to-read backlit display
What We Didn't Like:
Consumes a lot of battery juice
Bottom Line:
From the sleek body to the ten-station presets, it combines both form and function in a
portable radio
that is useful even outside the bathroom.
5. HAISSKY Speakers-012 Portable Radio
It might not be from a brand that you are aware of, but this is a decent option if you are on a budget.
The portability of this radio and speaker combo is one of its best assets. I can use it even outside of my bathroom. With the compact and lightweight body, it is easy to bring anywhere, such as my bedroom, car, and other places.
With an IPX7 rating, this radio is fully waterproof and submersible. I can use it either in the shower or bathtub without worrying that water will get in. Such will not damage the internal components.
Equipped with a 650 MAh battery, it packs a lot of juice. On average, I can use the radio continuously for up to six hours before it runs out of charge. Fully charging the battery, on the other hand, takes approximately three hours.
Another compelling reason to purchase this unit is the 36-month worry-free warranty. This shows how confident the company is about its quality. Plus, they are offering round-the-clock customer service, so someone is immediately available if I have questions or problems. They have knowledgeable customer support staff.
Heads-up:
Nonetheless, one drawback of this model is the suction cup. It has a weak force, and hence, it slides often. If you want something more stable, I suggest that you go for a wall-mounted bathroom radio instead.
What We Liked:
Portable design for use even outside the bathroom
IPX7 waterproof rating makes it submersible
Packs a long-lasting battery that also charges quickly
Comes with a 36-month worry-free warranty
What We Didn't Like:
Weak pressure from the suction cup
Bottom Line:
Wrapping up, this portable bathroom radio has an impressive battery, submersible body, and exceptional warranty coverage.
6. Jensen JWM-160 Shower Radio
A small radio at an affordable price, this is another product that will elevate your bath time experience.
Do you need to take calls while you are soaking in a bathtub? It is easy to multitask when you have this radio as it offers Bluetooth connectivity that will allow you to talk to someone hands-free. There is a built-in mic on the upper portion of the unit, making sure that the person on the other end of the line can hear you.
A notable technology that you will find in this model is the digital phase-locked loop. It synthesizes frequencies and helps in establishing a clearer reception. The built-in antenna also helps in optimizing signals. With such technologies, you can expect minimal interference.
It has Bluetooth connectivity for wireless functionality. Plus, it has Secure Simple Pairing, which allows it to immediately search and link to a compatible device, such as a smartphone or tablet.
Many things make it user-friendly. One of my favorites is the memory function. I can set ten AM and ten FM stations, so I do not have to manually search for them when I turn on the radio.
Heads-up:
The biggest drawback of this model is that it has a low output. It won't compare to the larger radios in this guide. Even at full volume, it isn't too loud.
What We Liked:
Has a built-in mic for making hands-free calls
The digital phase-locked loop allows clearer reception
Easy pairing with Bluetooth technology
Stores up to 20 AM and FM stations
What We Didn't Like:
Low sound output because of its tiny size
Bottom Line:
In sum, this compact shower radio with clock allows hands-free calls, has a built-in antenna, and comes with station presets.
7. AUDIIOO BT525 Bluetooth Speaker with Radio
This model has a sleek body that makes it useful not just in the bathroom. It is more portable compared to in-wall radios for bathrooms.
With dimensions of only 5 x 5 x 1.8 inches, it is compact enough to fit even in small spaces. It does not need permanent installation. The unit has a metal hook that will let you hang it. This makes it more stable compared to those with a metal hook.
It has an IPX7 waterproof rating, which means that I can immerse it in water without thinking about possible damage. It can stay under the water for 30 minutes. This means that I can use it even in a bathtub.
Another great thing about this unit is the True Wireless Technology. I can pair it with another speaker and enjoy an immersive sound experience. It will create a 360-surround for unparalleled listening in the bathroom.
Furthermore, the sound quality is remarkable. It has a built-in 5-watt subwoofer, which will create premium sound quality despite its size. This is also what will allow high-definition calls, so it has a great mic.
I can enjoy up to 12 hours of continuous playback with this radio. Even if it is at high volume, it is efficient, unlike others that drain too much juice. Meanwhile, as for replenishing, the maximum charging time is four hours.
Heads-up:
The biggest shortcoming of this radio is that it does not have a screen. I have no way to check the frequency, battery level, and time, among others that normally show up in the display.
What We Liked:
Fully submersible with an IPX7 rating
True Wireless Stereo for pairing two speakers
Comes with a 5-watt subwoofer for great sound quality
The battery lasts up to 12 hours
What We Didn't Like:
Does not come with a screen
Bottom Line:
In sum, this portable radio speaker has a submersible design, True Wireless stereo, impressive subwoofer, and long-lasting battery.
8. ASIYUN 8541745608 Shower Radio
This lightweight and compact radio will redefine your bath time. It is portable, so you don't need permanent installation, unlike an in-wall radio for bathroom.
Like many of the radios in this list, it is built to withstand splashes while also being submersible. It has an IPX7 waterproof rating, making it perfect on the shower. It is great for the beach or the pool, among other places where you need a radio in wet environments as well.
Another notable feature is Bluetooth 4.2, which has a maximum coverage of 33 feet. It allows wireless connectivity while also ensuring a stable signal. This is unlike in other radios I used that are prone to disconnection. It has a great capability to manage interference, especially when making hands-free calls.
Another compelling reason to buy this radio is the 30-day money-back guarantee. If you are unhappy in any way, get in touch with the manufacturer to return the radio. In turn, you will receive an unconditional refund. In my experience, however, I don't see any reason why there will be a need to return it.
Heads-up:
One problem with this radio, however, is that it isn't intuitive. Especially when operating the radio for the first time, setting the stations is tricky. There are no clear indications about what the buttons are for. You will need to make short and long presses to alternate the functions of each button.
What We Liked:
IPX7 waterproof and submersible design
Stable Bluetooth with quick pairing
Minimizes interferences for better audio
Comes with a 30-day money-back guarantee
Bottom Line:
While it isn't as user-friendly as other radios, it is a great product because of its stable wireless connection, minimal interference, and satisfaction guarantee.
9. CIYOYO JGBS030101 Shower Radio
Wrapping up our list is another small but mighty shower radio. It has a round and compact body that makes it easy to bring anywhere if you want to use it outside the bathroom.
An innovative feature that you will find in this product is the Bluetooth 5.0 technology. There is quick pairing, which lets you establish a wireless connection in an instant. Whether you are listening to music or taking calls from your smartphone, this will work as a great speaker.
The small and minimalist LCD is another great feature. The display is easy to see even when it is dark. It shows the radio station, time, battery level, and Bluetooth status, making it easy to stay updated.
Equipped with a 1,000mAh battery, it offers dependable power. It includes a USB cable to recharge the battery. When it is full, you can enjoy up to ten hours of continuous music playback.
More so, it comes with a 5-watt driver speaker to ensure the best sound quality in its class. The crystal-clear audio will give you a more immersive listening experience. It has an output similar to the larger speakers you will find in the market,
Heads-up:
One thing that you might not like about this product is the strength of the suction cup. It easily falls, especially when the wall is off. If you want something more stable, I suggest that you go for a wall mounted radio for bathroom.
What We Liked:
Bluetooth 5.0 for faster connections
Powered by a 1,000mAH battery
Has a 5-watt speaker for crystal clear audio
Comes with a minimalist and illuminated display
Bottom Line:
Despite being a small radio, it packs powerful features, including a 5-watt driver speaker and a 1,000 mAh battery.
10. Sony ICF-S80.CE7 Shower Radio
The brand name alone is already a good reason to consider this small bathroom radio. It has a sleek and minimalist design that will elevate aesthetics.
One thing that I like about this model is the rubber strap. Outside the shower, I can bring it easily anywhere because of the easy-grip handle. Plus, I can hang it wherever I deem fit. Alternatively, I can use it as a freestanding radio.
It is also commendable because of its long battery life. It uses two AA batteries, which can last more than 100 hours. With the automatic shut-off feature, the unit turns off when it is inactive, which is a great way to extend its juice.
This Sony shower radio is perfect for the shower because of its splash-proof design. The construction has tough seals, which prevent water from penetrating the unit. Even the buttons have a soft cover so they won't get wet inside.
It also has several features that will make it effortless to operate. Aside from the seamless design with minimal buttons, I like that it has five presets. This way, I can save my favorite stations and access them quickly when I tune in to the radio.
Another good reason to pick this radio is its durable body. From the time I held it in my hands, I felt that it was going to be long-lasting. It is thick enough to withstand bumps and is made of solid materials.
Heads-up:
The biggest drawback of this radio is its price. It is one of the most expensive on our list. Nonetheless, the manufacturer's reputation and its top-notch features make it worth every dollar.
What We Liked:
Has a removable rubber strap for easy hanging
Excellent battery life of up to 100 hours
Splash-proof construction for shower use
Five preset buttons for easy tuning
What We Didn't Like:
Not for buyers on a budget
Bottom Line:
With its durable construction, long-lasting battery, and splash-proof design, this is an excellent option to consider when searching for a bathroom radio system.
11. Pyle PSR6 Hanging Shower Clock Radio
Listen to AM and FM stations while you are in the shower. This bathroom clock radio has a steam-proof and waterproof construction, so you don't have to worry about it getting wet.
Looking at its features, one that I like the most is the compact design, which means that it fits even in small spaces. Aside from the compact design, it also has a hook, so I can hang it in different places in my bathroom.
Do not be fooled by its size! Even if it is a tiny radio, it is big in terms of performance. The antenna has an extended reach, allowing it to grab more frequencies, which can be challenging since I am using the radio indoors.
Aside from being a radio, the digital clock is a nice add-on feature. This way, I can stay updated about what time it is even when I shower. The screen for the clock also shows the date. Press the set button to alternate from date and time.
The Bluetooth connectivity means that I can listen to music straight from my smartphone, tablet, or any other compatible device. It links wirelessly in less than six seconds. Plus, the speaker is great for making hands-free calls.
Heads-up:
Before buying this radio, take note that it has an outdated design. The controls are in the form of manual tuning knobs instead of sleek buttons.
What We Liked:
Compact body with a hanging hook
Extended antenna allows the radio to grab more frequencies
Comes with a small clock that also shows the date
Has a Bluetooth connectivity
What We Didn't Like:
The radio has an outdated design
Bottom Line:
A radio with a built-in clock, this model has a tiny design with a built-in hook and an extended antenna that allows clear reception, even when using the radio indoors.
12. CIYOYO BS01 Shower Radio
One look and you will quickly realize that this is an excellent radio. It combines form and function in a compact package that packs a wealth of innovations.
It has Bluetooth 5.0, which is the latest technology available. It is lightning-fast, making sure that it connects in an instant. Aside from quick pairing, it is also stable, unlike others that are prone to disconnection during its use.
The audio quality is top-notch. One of the reasons for this is the three-watt output of the speaker. Plus, it has dual acoustic drivers for crystal-clear sound and a more immersive experience, almost similar to what you can expect in larger speakers. From bass to treble, the output is incredible.
More so, it has a 1,000 Mah battery, which is one of the most powerful in the market. With such a capacity, it will run continuously for ten hours. Meanwhile, you can fully charge it within three hours.
One thing that makes it different from most of the radios in this guide is that it comes with an SD card slot. This way, I can play my favorite songs from a memory card. It is a great alternative to FM radios.
Heads-up:
Despite the good things, one issue with this shower radio is the suction cup. The pressure is minimal, so it is quite hard to ensure a solid grip on slippery surfaces.
What We Liked:
Seamless and stable pairing with Bluetooth 5.0
Delivers superior audio quality
Has a powerful 1,000 MAh battery
Allows direct playback from a memory card
What We Didn't Like:
Suction cup has a low pressure
Bottom Line:
With a powerful battery, high-quality sound output, memory card slot, and stable wireless connectivity, this is another incredible shower radio.
13. AGPTEK Bluetooth Shower Radio
A small radio with a suction cup – this is easy to install and remove. It is a great alternative to wall-mounted radios for bathrooms if you want one that is more flexible.
One of the most compelling reasons to pick this model is its simple interface, making the radio user-friendly. You will find minimal buttons, unlike others that are complicated. It also has a digital screen that also doubles as a clock.
Speaking of the interface, there is no space between the buttons. The entire radio has a silicone cover, which also protects it against water penetration. It has an IPX4 rating, which makes it perfect for the bathroom.
The large-capacity battery is another compelling reason to choose this product. The 600mA lithium-ion battery provides dependable power. It has an audible warning when the battery is low, so you can recharge it immediately. Plus, it has an energy-saving mode to turn off immediately after a few minutes of inactivity.
It is a multifunctional radio that goes beyond being a digital clock. It has Bluetooth 4.1, which means that I can use it for making hands-free calls. I can catch up with my family and friends even if I am in the bathtub. It has a one-click connection, assuring quick pairing.
Heads-up:
Despite the notable features, it also has some problems, such as the minimal volume. Even at the maximum setting, the sound output is low.
What We Liked:
Has a user-friendly interface
Comes with a silicone cover for superior water protection
600mA battery has a large capacity
Allows hands-free calls and quick pairing
What We Didn't Like:
Not too loud even at maximum volume
Bottom Line:
From making hands-free calls to its powerful battery, this is another radio that will transform your bath experience.
Factors to Consider When Choosing Bathroom Radio
As you look for a bathroom radio in Argos, Amazon, Walmart, or any other seller, this section walks you through some of the most important considerations.
Waterproof Rating
The most important is for the radio to be waterproof. This means that even if it gets wet, it won't be damaged. Many are even submersible, so you can use it in the bathtub without worrying that you will break it.
Ease of Use
It is a must to have a user-friendly interface. Fewer buttons are better, making the radio easier to operate. Installation should be a breeze as well. Those with suction cups are easier to install compared to a wall mount radio bathroom.
Design
A lot of people will consider aesthetics when buying a bathroom radio. It is not one of those that you will hide in a cabinet, so it must look good. Find one with a color and design that complements the overall look of your space.
Bluetooth Connectivity
Pick a shower radio with Bluetooth technology. This will allow wireless connectivity to your smartphone. Aside from listening to music from the linked device, it is great for making hands-free calls.
Sound Quality
Choose a radio with powerful speakers that can deliver an immersive music listening experience. It should have crystal-clear audio, even at a low volume. More so, there should be minimal interference when listening to radio stations or when having a call.
Display
It is good for the radio to have a digital display. This will show the station you are listening to, Bluetooth connection status, battery level, and time, among other things. Some displays will have a backlight, making them easy to see.
Battery
Most of the top-notch shower radios have a battery that lasts up to 20 hours. More than being long-lasting, see to it as well that it charges quickly. In most cases, the charging time is approximately three to four hours.
The Different Types of Bathroom Radios
One of the ways to categorize bathroom radios is based on their installation. Most of the products above are removable, which you can assemble either through a suction cup or a hook for hanging. The more high-end radios with impressive features, on the other hand, are permanently installed by drilling on the wall.
Benefits and Drawbacks of Bathroom Radios
Using a bathroom radio has a plethora of benefits. It will make your shower time more fun by adding pumping music. At the same time, it is great for relaxation and meditation, allowing you to listen to soothing tunes while you are in a bathtub. Plus, you can make hands-free calls. Many are portable, so you can bring them anywhere.
It is hard to come up with any drawbacks except for cost. Some are expensive, especially those with top-notch features from the best brands.
What is the Top-Rated Bathroom Radio
The best ones are those from brands that you easily recognize. Some of them include Sangean, Sony, Pyle, and Conair shower radios. These companies have a wide selection of durable, functional, and innovative products that will take your bath experience to the next level.
How Do You Install a Bathroom Radio
This will depend on the type of radio. Most of the options above have a suction, so they are quick to install. All that you must do is stick it to the wall. Some, however, will have a hook or a strap for hanging. Meanwhile, if it is a built-in shower radio, the assembly is trickier, which often involves drilling for a fixed mount.
How Do You Care and Maintain a Bathroom Radio
Most bathroom radios will not require too much when it comes to care and maintenance. You can wipe it with a soft and clean cloth every now and then. Do not use harsh chemicals when cleaning the radio. Wash it often to avoid deposits.
Conclusion
Take your shower experience to the next level by investing in the best bathroom radio, including my recommendations above. Whether you want to belt it out or relax while listening to soothing music, the radios in this guide will make you love spending more time in the bathroom.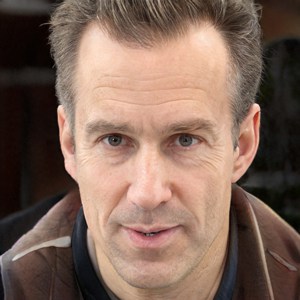 After four years working as a radio mechanic, I know that everything about radio communication is not breezy, even though it greatly benefits us. That is why I set up a website sharing my skills and guides to help non-professional users use their radio headsets, set up their antennas or choose the right products, etc.